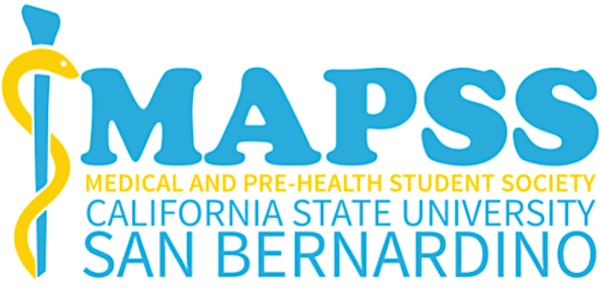 Outbreak Presenters: The 10th Annual Pre-Medical and Pre-Health Conference
Join the California State University, San Bernardino 10th Annual Pre-Medical & Pre-Health Conference virtually!
About this event
Greetings speakers!
UPDATE: With the resurgence of COVID-19 and the Omicron variant in our region and nationally, with updated California State University San Bernardino policy guidelines regarding health and safety, we have decided to go fully virtual for this event to ensure the health and well-being of attendees.
Welcome to the 10th Annual VIRTUAL Pre-Medical & Pre-Health Conference hosted at the California State University of San Bernardino! Thank you for your willingness to join us as a speaker. 
If you would like to ship any materials to be used in the event, please ship them to:
CSUSB Premed Conference
Health and Professional Advising Center 
5500 University Parkway (TC-030) 
San Bernardino, CA 92407
Instructions on Shipping Materials:
Please label box:
1. "Conference Speaker" (Please specify as Keynote or Workshop Speaker)2. Name of your institution
If you have any questions, please contact
Emmanuel Nava: at (951)-230-3680 or by email at 006026705@coyote.csusb.edu.
Annayeli Jiminez: at (909)-490-2096 by email at 007185662@coyote.csusb.edu
Thank you,
CSUSB PREMED
Also, check us out at our website! csusbpremed.org