Out of the Lab and into the Newsroom

Tuesday, November 15, 2016 from 11:30 AM to 2:30 PM (PST)
Event Details

Out of the Lab and into the Newsroom
Back by Popular Demand!

Anxious at the thought of interacting with the media? Our all-star lineup of reporters is back, bringing you tips straight from the source on the right way to get your story out there.

You've got your cutting-edge technology, you've raised money, and your company is making some great headway on the R&D front. You're ready to bring your company out of stealth mode and into the limelight, but you don't know how. In this three-part workshop event, we'll explore how to take your story out of the laboratory and into the headlines:
First, a panel of industry reporters will provide insight into how they like to be pitched, what makes something "newsworthy" and what they are looking for to include in coverage.
Second, in a working session, seasoned communications professionals will help you craft your story using a framework that works well for telling life science stories that resonate with multiple audiences.
Finally you'll have a chance to pitch the reporters in attendance who will each select one company that will be the subject of a one-on-one background interview at a later date.
Key topics will include:
What makes a story "newsworthy"?
What's the best way to pitch a reporter?
How do you translate complex science into a story others can understand?
Tips for your interview
The workshop will be led by life science communication expert, Carin Canale-Theakston, president and founder of Canale Communications.

Speakers:
Carin Canale-Theakston | President and Founder, Canale Communications read bio»
Victoria Colliver | Health Reporter, San Francisco Chronicle read bio»
Michael Fitzhugh | Staff Writer, BioWorld Today read bio»
Ron Leuty | Biotech Reporter, San Francisco Business Times read bio»
Susan Schaeffer | Editor, BioCentury read bio»

Agenda:
11:30 AM | Registration Opens, Lunch, and Networking
12:00 PM | Panel Discussion
1:00 PM | Hands-on Working session
1:45 PM | Story Pitching
2:30 PM | Program Close

Fees:
$35 | General Public
$20 | Student/Academic
$45 | At the door

Location:
JLABS @ SSF
329 Oyster Point Blvd - 3rd Floor
South San Francisco, California
Map It

Speakers' Biographies:


Carin Canale-Theakston | President and Founder, Canale Communications
Carin Canale-Theakston is the president and founder of Canale Communications Inc. In her role as president, Carin works closely with client teams, having provided senior level strategy to more than 125 life science companies of all shapes and sizes ranging from pre-series A financing to billion dollar public companies such as Amgen and Johnson & Johnson. Through her career in life science communications, she has advised a diverse range of companies including biotechnology, biopharmaceutical, medical device, diagnostics, research organizations and providers of enabling technologies.
In addition to client services, Carin is actively involved in the life science community. She is currently the vice chairwoman of the board of directors for BIOCOM, Southern California's life science trade association, and a member of the board of directors for the San Diego Venture Group. She is also a trustee of the Mission Hills Town Council and a member of the board for A Note to My Kid, a non-profit organization for gay and lesbian youth. A sought-after speaker, Carin frequently leads presentations and trainings on various communication topics for these organizations and others such as PRSA, the Biotechnology Industry Organization and California Healthcare Institute.
Prior to founding Canale Communications, Carin was president of the life sciences division of international public relations firm Porter Novelli, managing teams in San Diego, Los Angeles, Boston and New York. Carin joined Porter Novelli when the firm acquired boutique life sciences communication firm, Atkins + Associates, in which Carin was partner and managing director. Carin also held various positions for several agencies including Townsend Inc., Littlefield Communication and Burson-Marstellar. Before becoming engrossed in the agency world, Carin served as community relations director for a non-profit organization (Domestic Violence Intervention Services), where she generated global awareness, managed a national speaking circuit and supported the company's fundraising efforts.
Carin holds a bachelor of arts from the University of Tulsa with a major in communications and a minor in marketing.
Connect with Carin: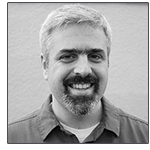 Michael Fitzhugh | Staff Writer, BioWorld Today
Michael Fitzhugh joined the BioWorld team as a staff writer in 2014. He has contributed to and edited several in-depth annual reports about health care's ever changing landscape as an editor in Burrill & Co.'s San Francisco-based media group while reporting about biopharma's unfolding story. Prior to that, he covered biotechnology and high tech companies for American City Business Journals. He received his MJ from the University of California at Berkeley's Graduate School of Journalism and holds a BA from the University of Michigan. When unplugged from reporting, he enjoys spending time with his young children and playing fiddle in Berkeley, Calif.
Connect with Michael:


Ron Leuty | Biotech Reporter, San Francisco Business Times
Ron Leuty has been a reporter or editor for more than 25 years, including editor of two startup business journals and business editor of the Prague Post in the Czech Republic. He has covered biotech for the San Francisco Business Times for eight years. He also has covered banking, manufacturing, law and sports business.
Connect with Ron:


Susan Schaeffer | Editor, BioCentury
Susan serves as Editor of BioCentury. She has been reporting and commenting on the biopharmaceutical industry for 11 years, covering drug discovery and development, corporate strategy and finance, and regulation and policy as it affects multiple stakeholders in the biomedical ecosystem. Her work has been cited in regulatory filings and has recently influenced biopharma executives to pursue legislative changes necessary to enable greater experimentation with pricing models designed to make innovation more affordable to healthcare systems.
She was previously Senior Editor in charge of Product Discovery & Development coverage from 2010 through 2012. She was Managing Editor of BioCentury and BioCentury Extra from 2004 through 2010. She joined BioCentury in 2003 after 10 years as an editor in the consumer packaged goods sector, including work with international strategy consultants Kurt Salmon Associates.
Connect with Susan:


When & Where

Johnson & Johnson Innovation, JLABS
329 Oyster Point Blvd
3rd Floor
South San Francisco, CA


Tuesday, November 15, 2016 from 11:30 AM to 2:30 PM (PST)
Add to my calendar
Organizer
JLABS Bay Area
JLABS, part of Johnson & Johnson Innovation, LLC, is a network of life science incubators providing emerging companies many of the advantages of being in a big company, without the capital investment. JLABS offers singular bench tops, modular wet lab units and office space on a short-term basis, allowing companies to pay only for the space they need, with an option to quickly expand when they have the resources to do so. Companies residing at JLABS also have access to core research labs hosting specialized capital equipment and shared administrative areas. JLABS is an open innovation model, and the agreement for space does not grant JLABS or Johnson & Johnson Innovation any stake or rights in the companies, nor will the companies have a guaranteed future affiliation with JLABS. The flagship facility is located in San Diego at Janssen's West Coast Research Center, and JLABS has now two established locations in San Francisco - one through a collaboration with the California Institute for Quantitative Biosciences (QB3) and a second standalone facility - one in Boston through a collaboration with Lab Central, one in Houston through a collaboration with TMC, and one in Toronto through a collaboration with MaRS. For more information please visit jlabs.jnjinnovation.com.
Out of the Lab and into the Newsroom