Out of the Ashes We Rise: A Women's Power Retreat
Description
The new year approaches!
Gather with your sisters.
Burn away all that must be released.
Rise from the ashes like the phoenix that you are.
And call forth the 2017 you most deeply desire!
Presented by three master teachers Laura Wolf, Rima Bonario & Robin Rose Murphy, this very special New Year's retreat will be the perfect bridge as you bless and release the lessons of 2016 and focus your attention and intention on bringing your dreams to life in 2017.
We are moving from a 9 year (a year of completion) into a 1 year (a year of beginnings). Now is the time to POWERFULLY COMMIT to this shift.
We created this retreat for women like you who long for opportunities to dive deeply into your soul and renew your spirit, yet often are unable to get away for a weekend, let alone a week-long intensive.
During this power-packed six-hour retreat, we will share simple but potent feminine practices to help you:

Feel energized, relaxed and vibrant throughout the year
Deepen your sense of trust and guidance
Live in the flow of deep receiving and conscious manifesting
Stay connected to your power center, even when you are triggered
More easily return to a state of inner calm and compassion for yourself and others

Access the clarity and inner re-Source-fullness to bring your sacred work into the world
TIME TO RISE!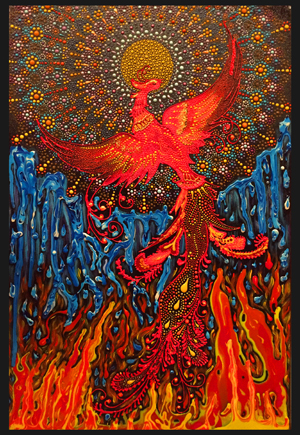 Are you ready to release the old and make way for the NEW?
Are you ready for a life filled with greater GRACE and EASE?
Are you ready to set your heart ablaze with PASSION and JOY?
If you say "YES!" to all of this for 2017 get your ticket and reserve your place now!
Self Investment: $175 per woman or two women for $300
Laura, Rima, and Robin are excited to come together to offer this rare opportunity! Six hours of work with any one of them alone would be an investment of $600-$900. Yet you get all three at this special event for just $175.
Tickets will sell out, so if you are feeling that tug in your heart to participate don't wait. Register NOW!
COME AND CRAFT AN EXTRAORDINARY 2017 WITH US ON JANUARY 7TH!
---
FAQs
What should I bring into the event?
Bring a water bottle and journal. You may also wish to have a snack. Dress in comfortable clothing and layers.
What's the refund policy?
All registrations are non-refundable as the event date is so close. However you may offer your place to someone else if you are unable to attend.
Will there be tickets at the door?
It's possible some space may still be avialble the day of the event, but to ensure your spot please secure your ticket in advance.
Can I get a scholarship?
All scholarship funds have been distributed at this time.