Out Of Index 2021 : Experimental Game Festival
About this event
* 한국분들은 아래 링크를 이용해 계좌이체로 티켓을 구매하실 수도 있습니다.
https://forms.gle/G6o7fNNjH3j8Ei3ZA
"Let's make a game festival focused on developer's creative minds and their experiments, rather than popular market taste." Out Of Index has started with this idea. Hosted by OOI organizers, which consists of game developers in South Korea, the festival is for communication between game creators, artists, and gamers. 2021 is the 7th festival. Due to COVID-19, this year's festival will be held via online.
[NOTE] This is an online festival. The ticket is required for accessing our online event. In the event page you can do following things.
Try all exhibit games through remote access demo booth
Early access in the festival videos like developer presentations and interviews
Meet and chat with exhibitors and other festival audiences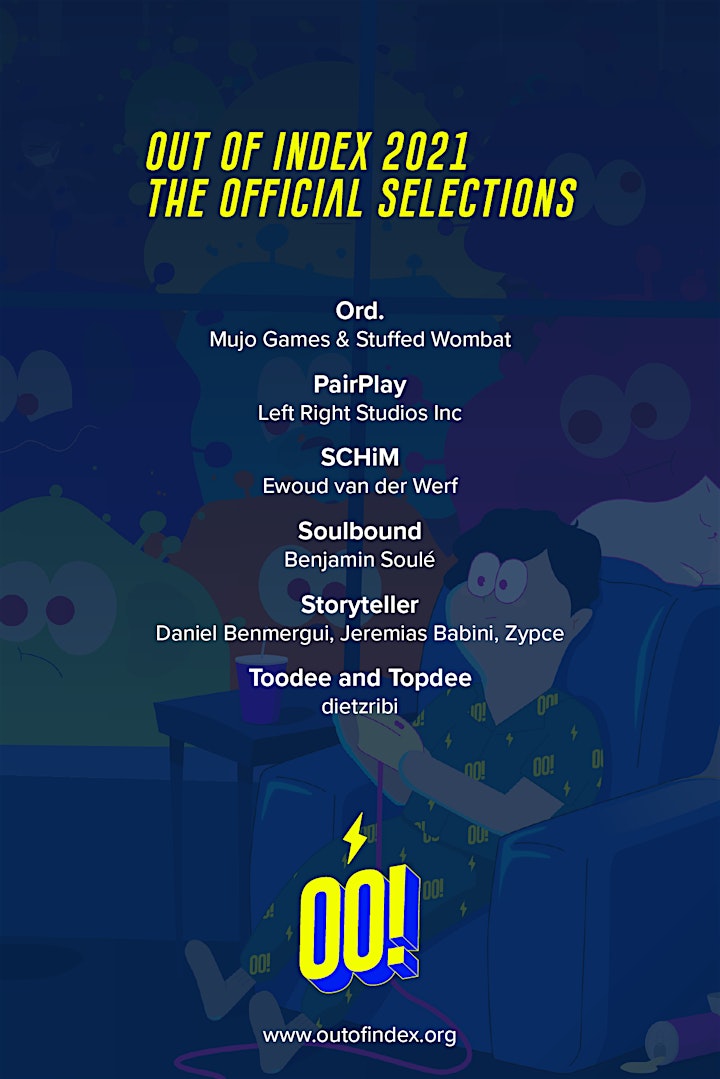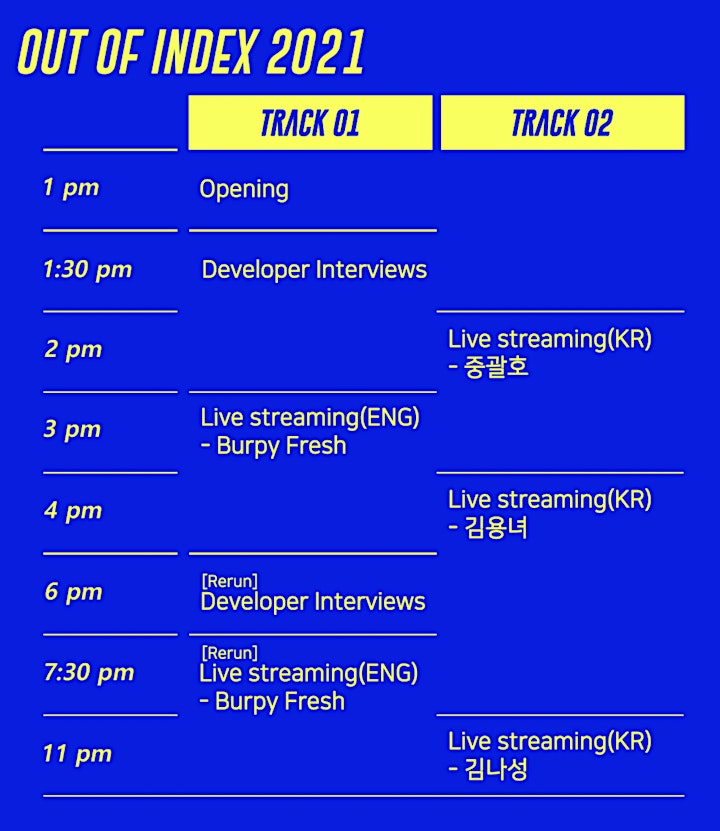 Date and time
Location
Refund policy