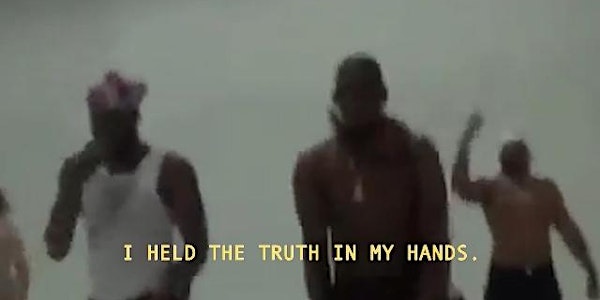 Out of Dark Noise: Anaïs Duplan
Anaís Duplan shares research references and poems around "dark noise", an area outside of state-sanctioned truth
When and where
Location
Amant - Géza 306 Maujer Street Brooklyn, NY 11206
About this event
Anaïs Duplan presents a hybrid poetry reading and film screening related to his research for his forthcoming book Out of Dark Noise: The Lineage of Black Experimental Documentary.
Anaïs uses the phrase "dark noise" (borrowed from Lawrence Andrews) to describe the works of Black experimental documentarians whose decolonized creative approaches have generated novel spaces of cultural memory. The idea of dark noise indicates a sort of failed consensual reality, or in Audre Lorde's terminology, a "chaos of knowledge." Dark noise is the area outside of the state-sanctioned truth that the justice system, for instance, relies upon.
Out of Dark Noise is organized in the framework of SIREN (some poetics), a group exhibition and a poetics devoted to technologies of myth and mouth, earth and alarm, gender and language. It follows the online lecture performance of the same title that Anaïs presented as an intervention on our homepage on June 6, 2022, as part of The Noon Sirens, the online program that runs parallel to SIREN (some poetics) guest-curated by Hana Noorali and Lynton Talbot.