Description
OUT LOUD Theatre Presents the first installment of their 3-part series: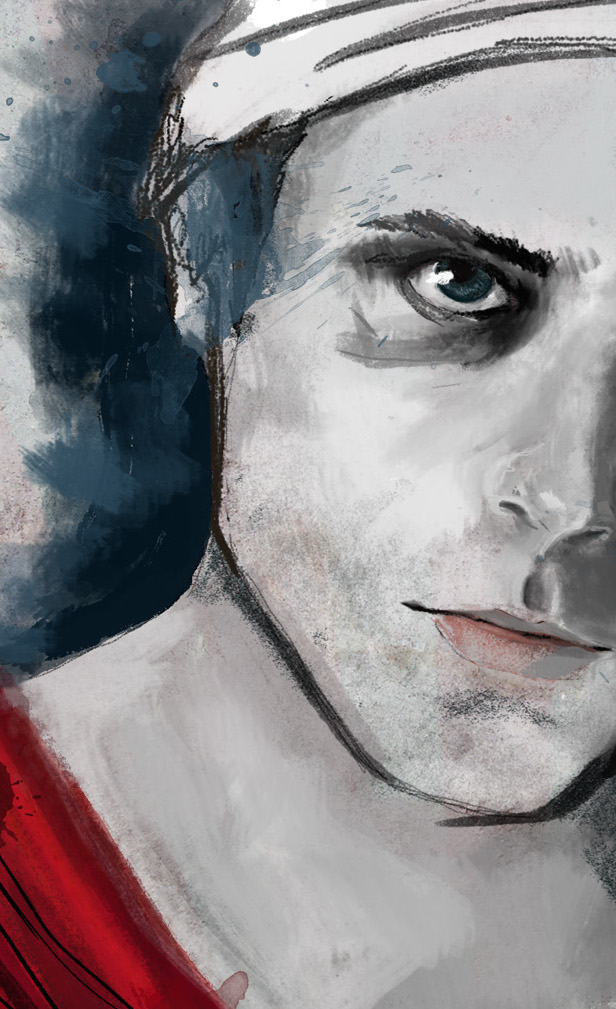 The Persecution & Assassination of Jean-Paul Marat as Performed by the Inmates of the Asylum of Charenton Under the Direction of the Marquis de Sade

by Peter Weiss
Directed by Kira Hawkridge
Marat/Sade shows us where we are through where we have been. It blurs the lines between history and present day, patient and character, revolution then vs. revolution now. We watch history repeat itself - we watch power grow and the powerful fall. We watch "the people" take form and take hold, lose their grip, and fight like hell to keep their footing. We watch the oppressed break free and the oppressors struggle to contain and to control. Marat/Sade creates revolution through revolution, all the while begging the question - was it there inside of us all along - brewing?

Artistic Team
Jean Paul Marat........Rico Lanni
The Marquis de Sade.........Alan Hawkridge
Charlotte Corday........Natasha Cole
The Herald........Ottavia De Luca
Jacques Roux........David Sackal
Duperret........Marc Tiberiis II
Simonne........Siobhan LaPorte-Cauely
Coulmier........Michael Puppi
Cucurucu.........David Nando
Rossignol.........Kira Hawkridge
Kokol........Patricia Hawkridge
Polpoch........Erika Rethorn
Ensemble.......

Beth Alianiello, Will Conard, Marc Tiberiis, Melanie Stone, Stephanie Traversa
Stage Managed by Justin Fortin
Set & Costume Design by Kira Hawkridge
Lighting Design by Marc Tiberiis II
Musical Accompaniment by Will Conard
Production Management by Siobhan LaPorte-Cauley
Assistant Production Management by Katie O'Rourke
Performance Dates
Friday March 10 @ 8pm - OPENING NIGHT
Saturday March 11 @ 8pm - PRESS NIGHT
Sundy March 12 @ 8pm
Friday March 17 @ 8pm
Saturday March 18 @ 8pm
Sunday March 19 @ 8pm
Monday March 20 @ 8pm - INDUSTRY NIGHT
Friday March 24 @ 8pm
Saturday March 25 @ 8pm
Sunday March 26 @ 8pm
Friday March 31 @ 8pm
Saturday April 1 @ 8pm
Sunday April 2 @ 8pm
Tickets are $20 General Admission
TICKETS ARE EXTREMELY LIMITED
#therevolutionishere #s5madnesslies #fiveyearsoutloud
The first installment of OUT LOUD Theatre's 3-part seris "THAT WAY MADNESS LIES", followed by The Yellow Wallpaper (June 2017) and King Lear (Novemeber 2017). Learn more about OUT LOUD Theatre's 5th Season: www.outloudtheatre.org

"Marat/Sade, The Yellow Wallpaper, and King Lear all provide road maps to dive deeper and deeper into this Season's overarching concept and exploration of "madness", the mind, and our individual mental health. We begin the season in a facility occupied by varying patients with Marat/Sade. The world is expansive. The actors are existing in two parallel worlds at any given point - one of the patient, one of character, one of the historical revolution that they are retelling, and one of the actual revolution that is being manufactured around them, through them. The Yellow Wallpaper closes in, focusing our scope to one "room" - one set of specific circumstances. Five women experiencing a collective and terrifying evolution that cycles round and round on an endless loop. And as we end the Season with King Lear, we find ourselves inside of one individual mind and the way that particular mind sees and experiences the world around them. Our ensemble is ready to dive into the boundless potential and utter magic of our mental capacity and individual internal worlds that we all inhabit. We are eager to create experiences through varying lenses, questioning, challenging, and interfacing with the unknowable."

Questions? Email outloudtheatre@gmail.com