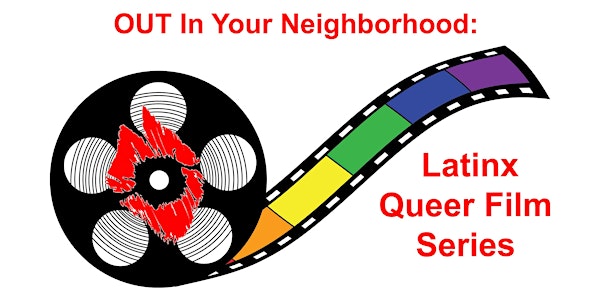 OUT In Your Neighborhood: Latinx Queer Film Series
When and where
Location
Villa Victoria Center for the Arts 85 W Newton St. Boston, MA 02118
Description
The Theater Offensive & Inquilinos Boricuas en Acción (IBA) present OUT In Your Neighborhood: Latinx Queer Film Series
Movies Screenings:
9/08

VAMONOS

Director: Marvin Bryan Lemus│ 2015 │ United States │ Short Film │13 minutes │ Spanish and English with English Subtitles
Vámonos is a funny, touching, personal story about Hope, a gay latina that is mourning the death of her butch girlfriend, Mac. When Hope learns that Mac's mother plans on burying her in a dress, Hope and her friends realize they must take matters into their own hands.
MALA MALA
Director: Antonio Santini and Dan Sickles │ 2015 │ Puerto Rico │ Documentary │ 87 minutes │ Spanish and English with English Subtitles
The critically acclaimed Mala Mala explores the intimate moments, performances, friendships and activism of trans-identifying people, drag queens and others who defy typical gender identities in Puerto Rico. The film features Ivana, an activist; Soraya, an older sex-change pioneer; Sandy, a prostitute looking to make a change; and Samantha and Paxx, both of whom struggle with their transition. Hailed as "sensitive and thoughtful" by The New York Times, and winner of the Audience Award for Documentary Film at the Tribeca Film Festival, Mala Mala affirms that the quest to find oneself can be both difficult and beautiful.
9/15
UNA HISTORIA CON CRISTO Y JESUS (A Tale with Christ and Jesus)
Director: Oldren Romero│ 2015 │ Cuba │ Short Film │30 minutes │ Spanish with English Subtitles
Christ is a lonely young man who has not overcome the loss of his mother and the memories of a violent childhood full of abuse. Jesus is student who still lives with his parents, with an intolerant overprotective mother and very different to Christ's past. One morning Christ and Jesus meet by serendipity and tune in immediately. It is the beginning of a relation where they swear to be together for the rest of his lives. Nevertheless, the rejection of Jesus's mother towards Christ, the discrimination and the pain caused by a devastating, intolerant and hypocritical society and the constant attends of the wounds caused by Christ's past, they are only some of the obstacles to which they are submitted and that will put to test the resistance of the love and the faith.
VIVA (Screening presented by New York Latino Pride Center)
Director: Paddy Breathnach │ 2016 │ Cuba │Feature Film │ 100 minutes │ Spanish with English Subtitles
Jesus is a young hairdresser working at a Havana nightclub that showcases drag performers. He dreams of being a performer himself. Encouraged by his mentor, Mama, Jesus finally gets his chance to take the stage. But when his estranged father Angel abruptly reenters his life, his world is quickly turned upside down. As father and son clash over their opposing expectations of each other, Viva becomes a love story as the men struggle to understand one another and reconcile as a family.
9/22
MATIAS Y JERONIMO
Director: Papu Curotto│ 2015 │ Argentina │Short Film │9 minutes │ Spanish with English Subtitles
Matías and Jerónimo have known each other since childhood. Their friendship, a strong alliance that mixes play and desire, changes the night they go to the carnival. They both see a group of young men beating up a gay boy behind the stands. They say nothing about what they see, and silence gives way to distance between the friends.
CUATRO LUNAS (Four Moons)
Director: Sergio Tovar Velarde │ 2014 │ Mexico │ Feature Film │110 minutes │ Spanish with English Subtitles
Four stories of love and disgust between men of different generations facing their conflicts and their fears. The film, although centering around themes like truth, acceptance, love, coming of age, and finding happiness, is not afraid to show us the dark forms that love sometimes takes.
9/29
SPEECHLESS

Director: Sara del Pino | 2012 | Colombia | Lesbian Short Film | 14 minutes | Spanish with English Subtitles

Speechless is that feeling, that "do not know" when you are at the crossroads of getting caught up in the desire or end up paralyzed by the tension of the moment.
DESDE ALLA (From Afar)
Director: Lorenzo Vigas │ 2015 │ Venezuela │ Feature Film │93 minutes│Spanish with English Subtitles
Armando, aged 50, looks for young men in the streets of Caracas and pays them to follow him to his house. He also regularly spies on an older man with whom he seems to have ties from the past. One day he meets Elder, aged 17, leader of a small band of thugs. Their relationship, initially violent, turns into something beautiful... until the inevitable occurs.


The Theater Offensive is seeking condom donations!
Accion Solidaria, an HIV/AIDS prevention, care, and advocacy organization in Venezuela, has reached out to us and is in urgent need of condoms. As part of our Latinx Queer Film Series, we will be collecting donations of (non-expired) condoms at each screening. On the final day of the film series, we will be showing Desde Allá (From Afar), a Venezuelan film. Before this screening, we will officially present the condoms we have collected to Laury Gutierrez from Rumbarroco, the local organization that is representing Accion Solidaria. We are depending on your help for this important matter! Thank you.