Out in the South aims to expand our knowledge of and affirm the experiences of LGBTQ+ communities in Northwest Florida.
About this Event
The 2nd Annual Out in the South: Diversity, Equity, and Inclusion Forum brings together individuals of diverse backgrounds and identities to explore intersectionality in LGBTQ+ communities. This year's event will be virtual and feature a keynote speaker and a variety of breakout sessions for you to choose from. All sessions will be recorded and available to registered participants following the event.
To have the option to pick up a physical attendee packet, registration must be submitted by December 31, 2020. All attendees will have access to a digital packet.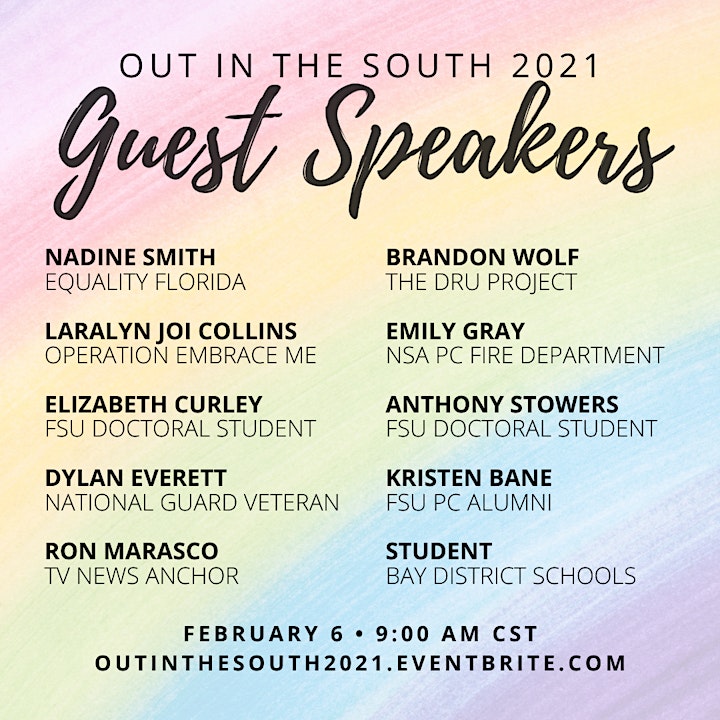 Event Organizers:
BASIC NWFL, Inc.
Big Bend Community Based Care
Equality Florida
Florida State University Panama City
Free Mom Hugs
Gulf Coast Sexual Assault Program
Gulf Coast State College
LGBTQ Center of Bay County
United Way of Northwest Florida