Sarah Lawrence College Theatre & Civic Engagement presents Our Yonkers Our Youth Our Stories with Annie Lanzillotto & Paul Kwame Johnson
About this Event
Our Yonkers, Our Youth, Our Stories explores the role of the seer, the doer, the visionary who makes a difference in our community by creating, leading, developing essential and innovative programming that involves youth. Our Yonkers Our Youth Our Stories is an opportunity to hear, to make connections, and to, perhaps, share your own story. At the end of our program, the audience is invited to share a two minute story about an educator that made a difference in their lives.
Join us by joining our zoom webinar here
Our special guests are SLC alum, Paul Kwame Johnson and, Naviaya Williams. Kwame Johnson is the founder of the world-renowned Youth Theatre Interactions. Youth Theatre educator Paul Kwame Johson has influenced generations in Yonkers and Westchester County and beyond. Navaiya Williams has been a student of Kwame's at YTI for the past five years.
The incomparable, Annie Lanzillotto is our host. Annie is a poet, social activist, performer, storyteller, songwriter. She is also a Sarah Lawrence College alum and a Yonkers Resident.
Sarah Lawrence College Faculty, William Catanzaro -program composer, musician.
Evan Ray Suzuki - Media Design
Michelle Cowles - Assistant Director, Production Stage Manager
Save these upcoming OYOYOS Sundays at 6 PM dates -
March 14 - Marcus C. John and Tyreek Kidd, Spoken Word and Music
April 11- Lisa Scott, Director of Center Lane, LGBTQIA
The Sarah Lawrence College Theatre and Civic Engagement Program shares its creative resources and develops lasting partnerships within the Yonkers Community. Founded in 1971 by Shirley Kaplan, and known as SLC Theatre Outreach for many years, Theatre and Civic Engagement Program shares a theatre vocabulary with schools and community centers facilitating the creation and development of original stories, dances, drawings, writings, songs, poems, and plays that reflect the lives of the participants.
Our Yonkers, Our Youth, Our Stories is made possible by support from the Sarah Lawrence College Theatre Program, the Mellon Foundation, the Yonkers Public Library and, Street Cry, INC. Special thanks to Melissa Frazier, Caden Manson, Mara Gross, Aixa Rosario Medina, and Mellon Foundation Fellows Kishauna Soljour and, Yeong Ran Kim.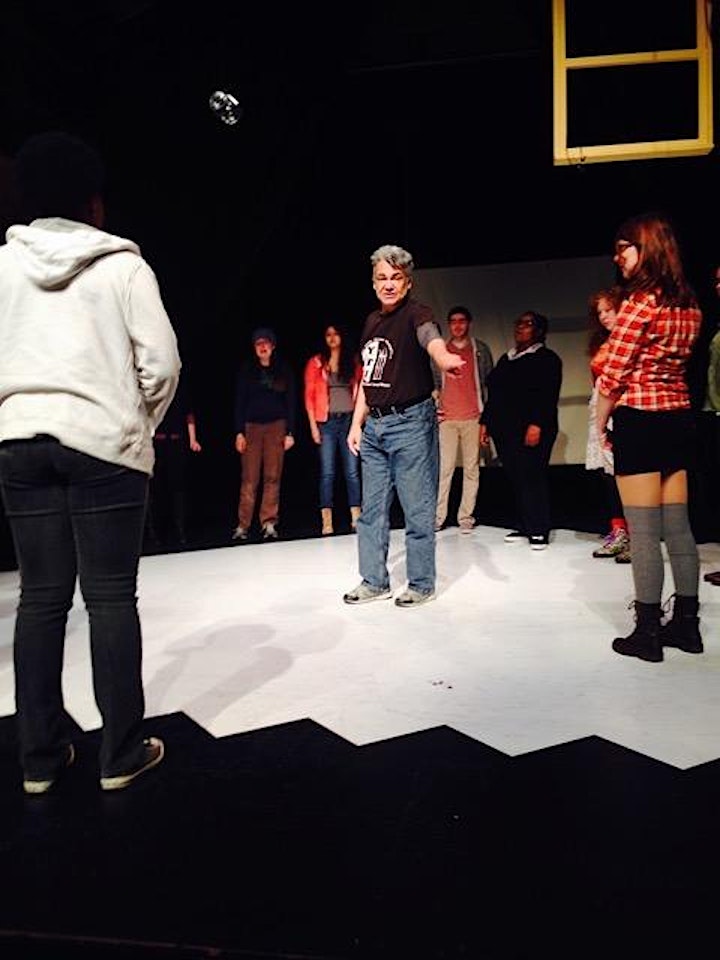 Mr. Johnson has 50 years of experience as an actor, writer, director, mime, and artistic director in professional youth and community theater. A former student of Tony award winner Wilford Leach and Obie award winner Marvin Felix Camillo, as well as "Players Workshop" founder and director Clay Stevenson and Shirley Kaplan he holds an MFA in Theater from Sarah Lawrence College and is a William Henry Danforth scholar in educational theater. He co-founded Youth Theater Interactions, Inc, with James P. Hill and Turhan von Brandon in December of 1973 and served as its founding artistic director until 2003. He is a five-time Lincoln Center for the Performing Arts director including directing productions at Alice Tully Hall and Lincoln Center Out of Doors all of which were productions presented by Youth Theatre Interactions, Inc. Mr. Johnson was the Head Scriptwriter for "Scoops Place" a segment of the PBS and NBC television series "Infinity Factory". He has also been published in "Ebony Jr." magazine. Mr. Johnson has been awarded the Keys to the City of Detroit and a High Commendation from the city of Los Angeles for his work in theater in those cities. Founder and artistic director of The YTI Mime Time Players (1976-1992), Mr. Johnson's company was the first professional mime company composed entirely of African- American and Latino mime artists ever to perform in concert at Lincoln Center for the Performing Arts and conduct national tours. In 1988 The YTI Mime Time Players were admitted into the Mid-Atlantic States Touring Consortium of the National Endowment of the Arts becoming the first African-American Mime company to be so honored. Mr. Johnson has taught theater and mime in South Africa, the Caribbean (Jamaica and Barbados) and in Hong Kong.
In 1989 he founded the "Intimate Realities" Teen Touring Drama Company of YTI which has now continued to produce touring presentations for the past thirty years and he continues presently as the Director of this Company. In 2015 he directed the New York premiere of "American Moor" written and performed by Keith Hamilton Cobb who won the 2015 Audelco award for "outstanding solo performance" for his role in this production. In 2016 Mr. Johnson was inducted as "A Living Legend in the Arts" in the City of Peekskill by that city's board of education for his work in drama with Peekskill's student population.
Currently, Mr. Johnson continues to serve with Youth Theatre Interactions, Inc. on their drama faculty and serves as "guest faculty" for the Sarah Lawrence College Theatre Outreach department. He is also the Elementary, Adult and Teen Theatre Director for the Theodore D. Young Community Center in Greenburgh, New York where he oversees the TDYCC Adult Acting Company and the TDYCC Teen Acting Company. The New York State Council of the Arts Independent Review biography states of Mr. Johnson, "… Mr. Johnson is one of the most highly sought-after teachers of theater in the Hudson Valley region of New York State."
Mr. Johnson's father, James Gilbert Johnson, was an original Tuskegee Airman and the Meteorology Instructor for the 99th Pursuit Fighter Squadron of the Tuskegee Airmen. Mr. Johnson's daughter, LaShaan Dearcy Hall was appointed by President Barack Obama as the United States District Court Judge for the Eastern District of New York in 2016. She is the first African-American woman to hold that position in the history of New York State.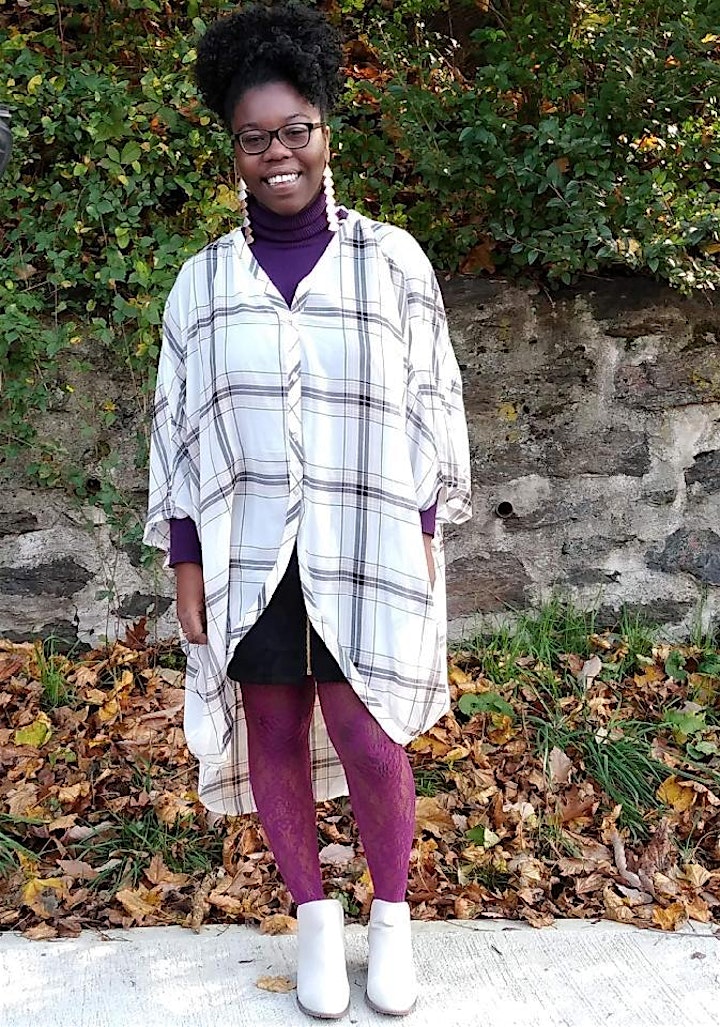 Navaiya Williams is a senior at Yonkers Middle-High School. She has just been accepted to Brown University with a full four-year scholarship. She joined Kwame Johnson's acting class at Youth Theatre Interactions, INC (YTI) in 2015, at the age of twelve. Over the past five years, she has excelled in advanced acting and has become a lead actress with the YTI "Intimate Realities Teen Touring Theatre Company" with leading roles in numerous productions. Entering Brown University in the fall of 2021, she will pursue Engineering and Acting.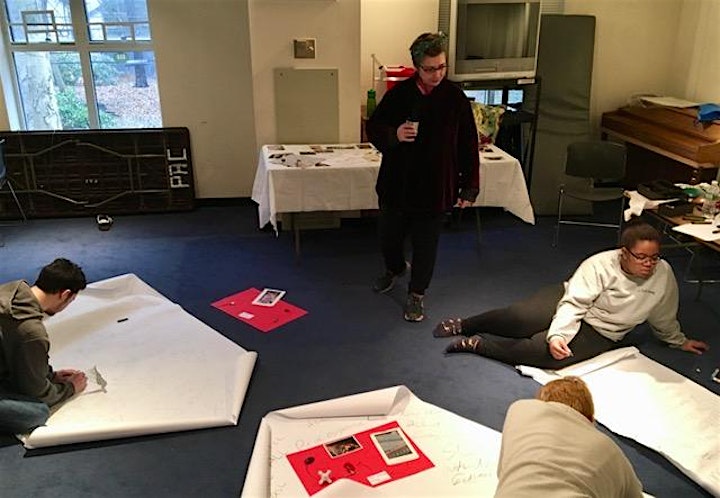 Annie Rachele Lanzillotto is an American author, poet, performance-artist, actor, director, songwriter and activist. Sheltering-in-place alone, she embarked on a solo decameron -- to tell 100 original stories -- in her podcast "Annie's Story Cave." A pluralist by nature, Lanzillotto has instigated audience participation in hundreds of performances and considers her life's mission to be an "interaction practitioner," harkening her Bronx and Barese roots. Her performances have taken place everywhere from street corner mailboxes to behind Bronx butcher shop counters, to the Guggenheim Museum on Fifth Avenue. She has taught writing and performance for over thirty years everywhere from the New York City Ballet at Lincoln Center to Sing-Sing to the Memorial Sloan-Kettering Cancer Center patient recreation room. Her books include: Hard Candy: Caregiving, Mourning, and Stage Light; and Pitch Roll Yaw, (Guernica World Editions,) L is for Lion: an italian bronx butch freedom memoir, (SUNY Albany Press; a finalist for the LAMBDA Literary Award), and Schistsong (Bordighera Press). Her albums include Swampjuice: Yankee With a Southern Peasant Soul, and Never Argue With a Jackass. Lanzillotto was on the founding board of Remember the Triangle Fire Coalition.  She is the Artistic Director of Street Cry Inc. Annie has a B.A. with honors from Brown University and an MFA from Sarah Lawrence College. For more info, visit:  annielanzillotto.com, and StreetCryInc.org.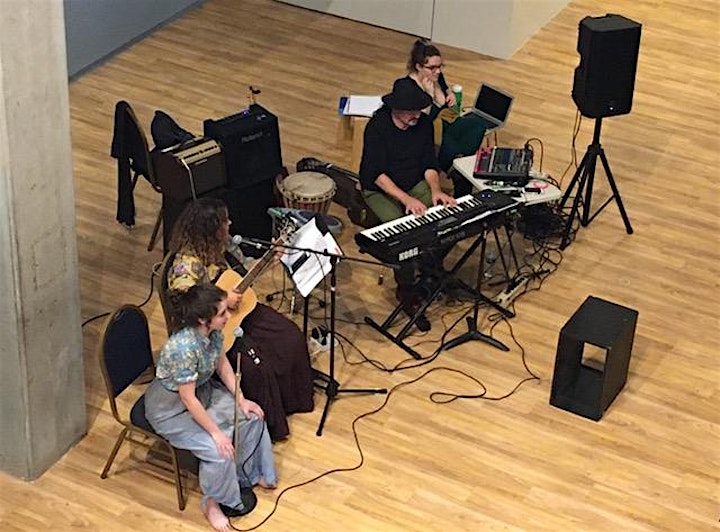 Yonkers resident, Mr. William Catanzaro is an eclectic composer and multi-instrumentalist based in New York. His style is an amalgam of sources where classic meets contemporary, jazz and world music.
Born in Buenos Aires Mr Catanzaro arrived in NY in 1989. His expertise as a performer and composer led him to write scores for many renowned Choreographers and Theater Productions. Mr. Catanzaro has worked with Anna Sokolow, Steve Paxton, Viola Farber, Motoko Hirayama, Sara Rudner and, Milton Myers among others. His work has been presented nationally and internationally with The Alvin Ailey American Dance Theater, New Danish Dance Theater Denmark, TanzFabrik Berlin, Amsterdam Theatreschool, Cyprus Festival, Irish Modern Dance Theater, Architanz Tokyo, Kyoto Arts Center, Teatro San Martin Buenos Aires, Institute for Contemporary Art Boston, Philadanco, Player's Project, Dallas Black Theater, Jacob's Pillow and more. He has received recognition and funding from the NEA, The Samuel S. Feld Fund, New York State Council on The Arts, Harkness Foundation, NYU Humanities Council, NYU Service/Learning Fund.
Mr. Catanzaro has composed scores for many off-broadway theater productions. He is the Composer and Conductor of MinM Musicians in Masques and the Music Director for the Young Dancemakers Company.
He has worked at The Juilliard School, Marymount Manhattan College, Merce Cunningham Studio, Limon School, Martha Graham School, New York University and, Skidmore College. He is currently on faculty at The Alvin Ailey School, Sarah Lawrence College and, Steps on Broadway.
He has been a recording artist as bandleader for RCA and Polygram Records and has edited his theater and dance works through his own independent label Cat Music NY. His compositions for the Cds "Percussion Works," "Evolution Suites" and "Percussion for the Technique of Lester Horton Vol. I and Vol. II" have been received with great acclaim.
His new CDs "Piano Works" and "About Time" have been released through CatStudio Productions.
NY Times', Alistair Macaulay: "The marvel lay in the changing imagination with which music was juxtaposed against dance..." (on Sara Rudner's choreographic opus)
NT Times', Wilborn Hampton: "A touch of magic is the music by William Catanzaro, an Argentine-born compose whose original score moodily works its end upon the senses"
In 2019 Mr. Cantanzaro joined SLC Theatre and Civic Engagement as the musical director and composer for an original musical at Palisade Prep High School in Yonkers. In 2020, Mr. Catanzaro was the music director and composer for the musical What Happened At Catskill Creek presented at the Hudson River Museum written and dirtected by Allen Lang.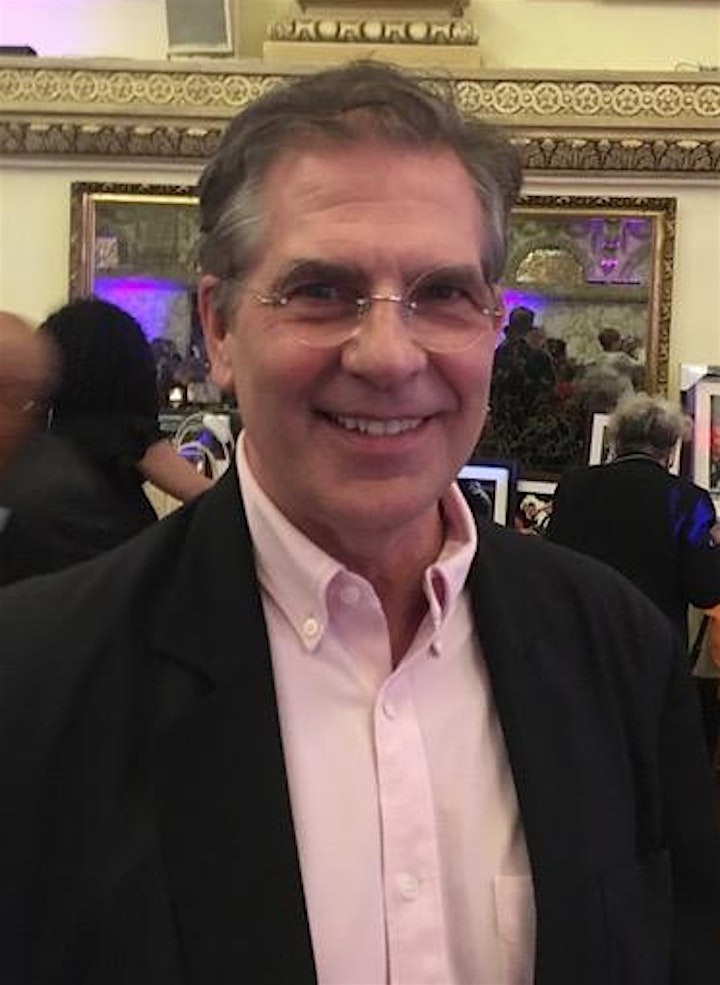 Plays authored include Chimera, Loose Joints, White Buffalo, Station Identification, The Decadent, and, The Game Show. Recipient of the Lipkin Playwright Award and Drury College Playwright Award. Plays produced in New York City at La Mama and other venues; directed plays in New York and regionally; acted and directed in New York City, in Yonkers at the Hudson River Museum, and regional theatre, on radio, television and, film. Wrote and produced plays for youth tours that include: Lil Pea, How to Hug a Tree, Dear Natalie The Moon is Round and, What Happened at Catskill Creek. Established The River Theatre in Central Wisconsin, with a company of eclectic players. Directed and toured with the plays of Samuel Beckett, Eugene Ionesco, Slawomir Mrozek, David Lindsay Abaire, John Patrick Shanley, Terrence McNally, Wendy Wasserstein, David Ives. Performances presented on NPR, in lofts, shopping malls, bus stops, parking lots, abandoned stores and, traditional venues. Created programming, workshops, performances, residencies at SLC Lunchbox Theatre, the Yonkers Public Schools, The Yonkers Public Library, Yonkers Arts Weekend, The Hudson River Museum, Center Lane, The Lenoir Preserve, The Beczak Center, The Mary J Blige Center, Untermeyer Park, Van Der Dock Park, New York Public Schools, Mount Vernon Public Schools, The Graham School, Westchester Community College, Bronx Community College, Monroe College, Lehman College, Blythedale Children's Hospital, Rosary Hill Senior Home, Willow Towers Assisted Living, The Ambassador Assisted Living, and Wartburg Senior Center. SLC Lil Pea Tour of remote Midwest schools, youth centers and libraries. Conducted theatre and creative writing workshops for participants of all ages in New York City, UDLAP- Mexico, Merida, Venezuela, and throughout the United States. Recipient of Grants from the National Endowment of the Arts and The Wisconsin Council of the Arts. Sarah Lawrence College Theatre Faculty, Director of Sarah Lawrence College Theatre and Civic Engagement. Yonkers Resident since 2009.