About this Event
Presented by: Wild Nature Media, Rocky Mountain Wildlife Alliance and Colorado Parks and Wildlife
The Colorado black bear is an incredible animal. The largest predator in the state, and also the most vulnerable as its calorie requirements skyrocket prior to denning for the winter. An omnivore, hibernator, and an opportunistic forager are just a few characteristics that make this bruin worth leaning into and learning about.
In this presentation you'll learn about Black Bear Ecology, tips for understanding Black Bears and avoiding conflicts in your own neighborhood, bear management in the state, rehabilitation and their unique habits and habitat requirements.
You'll also enjoy WILD footage of black bears doing what they do naturally, far from human influence. Here's an example: https://vimeo.com/343569659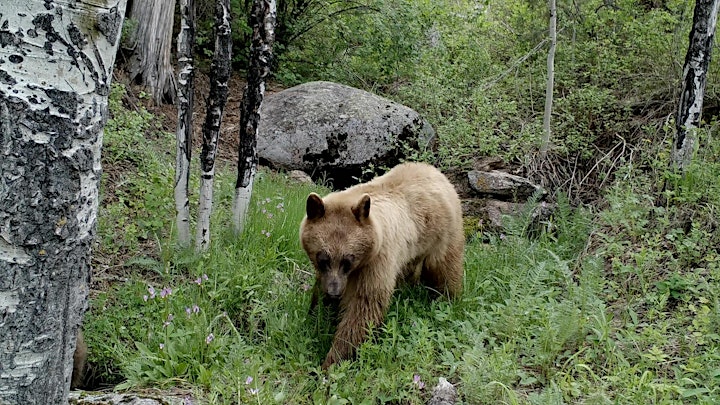 Black bears also need plenty of water to drink, especially as their calorie requirements jump from 8,000 per day to 15,000 - 20,000 per day in August through November before they den up. As the calorie requirements increase, the demand for water increases by a factor of four to five.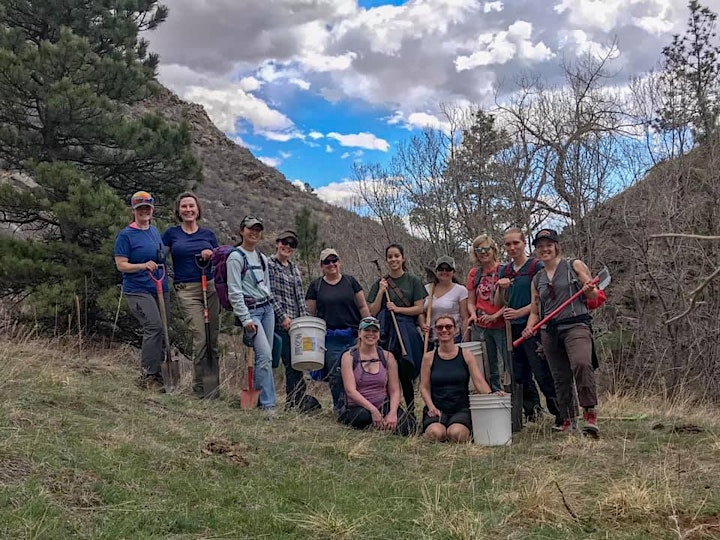 There are many things every individual can do to support black bears and their habitat. In the photo above, 44 volunteers planted 1,000 chokecherry and wild plum plants for black bears in Sulzer Gulch near Sylvan Dale Guest Ranch in Loveland. Keeping bears away from people is all about having enough wild forage. This project will produce fruit for many bears for decades to come.