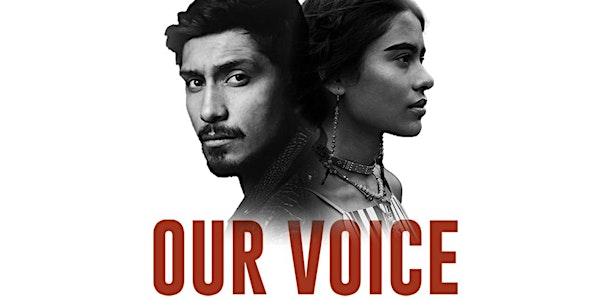 Our Voice: 2nd Annual Hispanic Heritage SCD Educational Seminar
Engage in empowering conversations about sickle cell disease geared towards the Hispanic population.
About this event
Cayenne Wellness Center and Children's National Hospital present the 2nd Annual Hispanic Heritage Sickle Cell Disease Symposium!
Hispanic-American are an underappreciated population affected by sickle cell disease (SCD) and despite the sizable number affected by SCD, the availability of public health resources and support in Spanish for these patients are at a minimum.
During this symposium, which will be conducted in Spanish and English, we will review the current state of SCD and look at this population's story with challenges and priorities related to SCD treatment. Topics include FDA approved treatments and curatives, sickle cell 101, stigma, and sickle cell trait awareness.
Attendees will hear from advocates and medical professionals as we present education and engagement activities to diverse members of the sickle cell community who are Spanish speaking.
Expected Goals/Outcomes
to create an educational platform for Spanish-speaking persons diagnosed with SCD while building community and diversifying networks
to spread awareness of SC trait
to provide information on FDA-approved treatment and curatives
to hear about stigma and identify needs
======
Los invitamos a participar en conversaciones y presentaciones sobre la anemia de células falciformes diseñadas especialmente para la población hispana.
Cayenne Wellness Center y Children's National Hospital presentan el 2do Simposio Anual sobre la Enfermedad de Células Falciformes de Herencia Hispana.
Los hispanoamericanos son una población subestimada afectada por la enfermedad de células falciformes y, a pesar del número considerable de afectados por Enfermedad de Células Falciformes, la disponibilidad de recursos de salud pública y apoyo en español para pacientes es mínimo.
Durante este simposio, que se llevará a cabo en español e inglés, revisaremos el estado actual de la anemia de células falciformes y analizaremos la historia de esta población con desafíos y prioridades relacionados con el tratamiento de la anemia de células falciformes. Los temas incluyen tratamientos y remedios aprobados por el FDA, células falciformes 101, estigma y conciencia del rasgo de células falciformes.
Los asistentes aprenderán de los mejores profesionales médicos mientras presentamos y de varios miembros de la comunidad de células falciformes que hablan español.
Objectivos
Crear una plataforma educativa para personas de habla hispana diagnosticadas con enfermedad de células falciformes mientras se construye una comunidad y se diversifican las redes.
Difundir la conciencia del rasgo de células falciforme
Proporcionar información sobre tratamientos y curativos aprobados por la FDA
Aprender del estigma e identificar necesidades
============