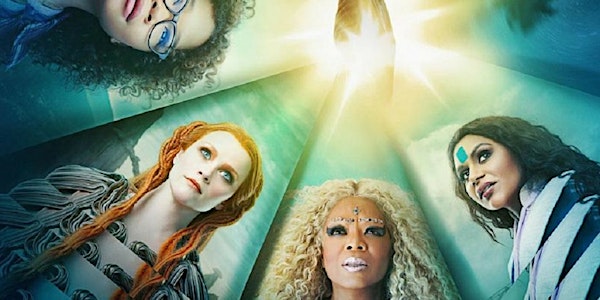 Our Time To Wrinkle- Celebrating Girls and STEM with "A Wrinkle In Time"
When and where
Location
UA Riverview Stadium 17 1400 S. Christopher Columbus Blvd. Philadelphia, PA 19147 United States
Description
Join us for a screening filled with extra-planetary adventures hosted by Kennedy Allen aka 'Storm Tribble" of the Black Tribbles podcast and Jr. Emcee & "On The JOB with Lani Lou" host, Lani Kai. The screening will feature a conversation with all-star Dr. Derrick Pitts, Chief Astronomer of the Franklin Institute, as Black Sci-Fi.com, Teaspoon & Pound Media and WPFSI celebrate girls and STEM.
After the screening, the event will continue at Amalgam Comics and Coffeehouse for a special STEM centered after party featuring presentations given by paleontologists David Wilcots of Dinosaurs, Fossils and Adventures and Aja Carter of The Academy of Natural Sciences. Representatives from the Franklin Institute Youth Programs will also be in attendance. The after party will be free and open to the public.
Screening
When
Sunday, March 11, 2018
9:30am-1:00pm

Where
UA Riverview Plaza Stadium 17
1400 S Columbus BLVD
Philadelphia, PA 19147
Price
$25
After Party
When
Sunday March 11, 2018
2:30 pm to 4:30 pm
Where
Amalgam Comics & Coffeehouse
2578 Frankford Ave, Philadelphia, PA 19125
Free admission