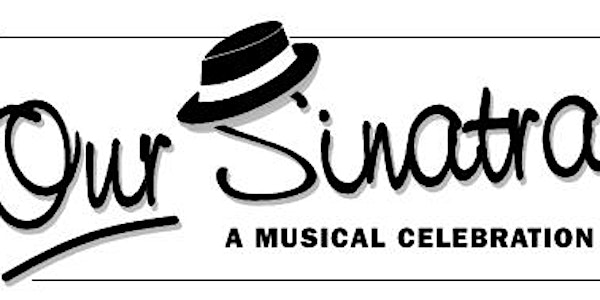 Our Sinatra
ALL AGES
Seating is First Come First Serve for Table AND Bar
SPECIAL RETURN REUNION!
When and where
Location
Birdland Jazz Club 315 W 44th St. New York, NY 10036
About this event
Monday, December 26 at 5:30, 8:00 and 10:00PM.
"An utterly winning tribute to Ol' Blue Eyes" ..."Superior Entertainment" -The New York Times
Performed by Eric Comstock, Ellen Bullinger, and Brian Long
Join us for a celebration of the music of Frank Sinatra on December 26 with three performances!
Our Sinatra returns to Birdland to celebrate the music of Frank Sinatra. The three performers playfully interact with one another, sharing their joy and passion for this great music as they lovingly sing the hits of Sinatra, individually and in combination, taking the audience back to relive their memories. The show includes over 50 songs interspersed with witty banter and humor. The show covers Sinatra's entire musical cannon from the classic ballads of the 40's to the saloon and torch songs, the 50's and 60's swingers and the all time hits. Our Sinatra steers clear of imitation and impersonation as these accomplished performers deliver the great music of Sinatra. The New York Times calls Our Sinatra "An utterly winning tribute to Ol' Blue Eyes" and "Superior Entertainment"
Created by Eric Comstock, Christopher Gines, and Hilary Kole
New York, NY– After two sold out national tours, followed by numerous engagements at Birdland and around the Country, OUR SINATRA will celebrate 1500 performances Off Broadway and it's 23rd anniversary with OUR SINATRA'S return to the legendary Birdland. Directed by Kurt Stamm, the production team also includes Richard Maltby, Jr.(Production Supervisor). OUR SINATRA is produced by Jack Lewin.
OUR SINATRA is a celebration of the magic and music of the legendary Frank Sinatra. The show features over 50 Sinatra classics including such songs from his early years as All or Nothing at All (his very first recording), I'll Never Smile Again and Oh, Look at Me Now, from his movie career (My Kind of Town, All the Way), his saloon songs (One for My Baby, In the Wee Small Hours of the Morning) and his hits from the 50s & 60s (Night and Day, Fly Me to the Moon, The Lady is a Tramp).
OUR SINATRA originally opened at the Algonquin Hotel's famed Oak Room in August of 1999 before it was expanded as an Off-Broadway show at the Blue Angel Theatre in December of 1999. By the time it finished its run in July 2002 it had amassed 1,114 performances. OUR SINATRA played off-Broadway at the legendary Birdland Jazz Club from November 2003 through March 2004. In addition to the New York productions over the past years and its two national tours, OUR SINATRA has played and continues to play at numerous theatres around the Country. With recent returns to Feinsteins and Saugatuck Michigan, the show celebrated Sinatra's centennial.