About this Event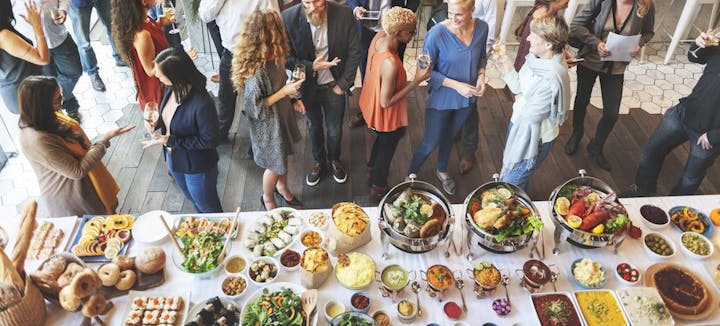 We are all about sharing stories from professionals who want to showcase the best of our region. Through powerful short talks focused on food and hospitality, We want to define the future of our region as a thought leader in the industry, and help draw out conversation to highlight powerful ideas that can change the future of hospitality.
This is an event that is the first of its kind showing off everything that is awesome about food in the Northwest, and we look forward to sharing stories from professionals who want to showcase the best of our region. Enjoy the very best local purveyors, incredible food, and keynote speakers from around our region sharing their passion.
SCHEDULE
10-10:15 - Welcome
10:15-10:30 - First Talk- Coffee and Community - Bobby Enslow of Indaba
10:30-10:45 - Second Talk - The Power of the Table - Juli Norris of Downriver Grill
10:45-11:00 - Break - Brunch Board
11:00-11:15 - Third Talk - Hyper-Local Produce
11:15-11:30 - Fourth Talk - Let's Get Spicy
11:30-11:50 - Fifth Talk - Industry Insider - Chad White of Top Chef
11:50 -11:55 - Release For Lunch
12:00-12:30 - Lunch Break - Local Bites from High Tide Lobster Bar, TT's Old Iron Brewery, and Zona Blanca by  Chef Chad White
12:30-12:50 - Welcome Back
12:50-1:00 - Special Guest - Global Chef
1:00-1:15 - Seventh Talk - Innovation and Influence - Joe Morris of Luna
1:15-1:30 - Cocktail Demonstration - Cody Winfrey
1:45-2:15 - Panel Discussion - Industry Trends
2:15-2:30 - Farewell and Release with Exclusive Spokane Foodie Tour Map
EVENT FAQ
1. Where is it?  The event will be located in the Haven Real Estate Offices on the 3rd floor of the Washington Cracker building.
2. When is it? Sunday, October 20th at 10am until 2:30pm.
3. What will happen at the event? There will be a series of short lectures as well as food served as small bites to enjoy.
4. Who is helping to sponsor this event? The City of Spokane, the Spokane Culinary Arts Guild, Haven Real Estate and Chad White have all worked to create this event which is the first of its kind in the Inland Northwest. 
5. What is the dress code for the event? Casual
6. Where should I park?  There is lot parking available, as well as street parking.