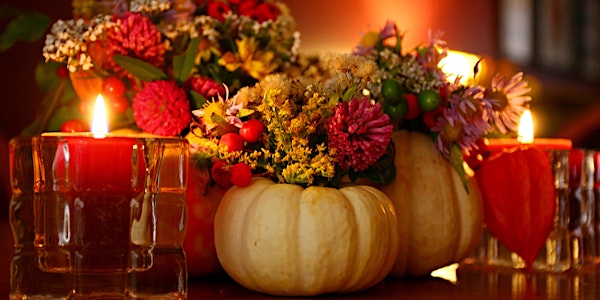 Our Shared Table: MIRA's 14th annual Thanksgiving luncheon
Event Information
Location
Massachusetts State House
24 Beacon Street
Boston, MA 02133
Description
Every year, to kick off the holiday season, MIRA hosts a luncheon at the State House for newly sworn-in U.S citizens and other immigrants and refugees. Elected officials, MIRA members, and supporters join us to celebrate our Commonwealth's rich diversity, share personal stories and make new connections.
This year's luncheon, in the Hall of Flags, will highlight emerging leaders in our communities, including newly elected officials from the federal, to the state, to the local level. For the second year in a row, we will honor a Young Champion of Justice – this time, Rep. Juana Matias, the first Latina immigrant to be elected to our Legislature, who in her freshman term sponsored the Safe Communities Act in the House.
The keynote speakers will be Iván Espinoza-Madrigal, executive director of Lawyers for Civil Rights and a leader in federal litigation to save Temporary Protected Status (TPS) and protect sanctuary cities, and Juliette Mayers, founder and CEO of Inspiration Zone LLC and an expert in diversity and inclusion who has advised major corporations and nonprofits.
The program will also feature state Sen. Sal DiDomenico, assistant Senate majority leader; state Rep. Marjorie Decker; Damaris Velasquez, director of programs at Agencia ALPHA, who was undocumented for 23 years while working as a fearless advocate, teacher and mentor for her community and is now a U.S. citizen; and Rahmatullah Aka, a case manager at the International Institute of New England who came to the U.S. on a special visa in 2015 after working with U.S. and NATO forces in Afghanistan. The emcee will be Marcela García, editorial writer for the Boston Globe.
The event is FREE and open to all, but tickets are now sold out. Please sign up for the waitlist if you would like to be notified if seats open up. Click here to learn about sponsorship opportunities; we also gratefully accept individual donations to cover the event costs and support MIRA's ongoing advocacy.
We hope you'll join us for this festive event!

Date and time
Location
Massachusetts State House
24 Beacon Street
Boston, MA 02133