About this Event
Maybe you're considering a job or career change; maybe you're reentering the dating scene, or ending a significant relationship. Perhaps you're considering a move to a new place - or you're simply feeling "stuck" in the place where you already are. Maybe you're just annoyed with yourself that you spend so much time in the "analysis paralysis" phase of decision-making!
Risk is inherently scary - as girls, we learn that risky decisions can be dangerous. As we grow, we often carry that fear with us as we make decisions in our day-to-day lives. Let's explore the upside of risk as we take a look at our relationship with risk and how we might be holding ourselves back.
In this interactive and engaging workshop, using lots of relatable stories, your facilitator, Meg McKeen, will set the foundation of understanding of our relationship with risk. Together we'll develop a practical method for moving past indecision and uncertainty, and then explore the possibilities that we might see when we take the risk.
You're so welcomed to participate to any extent that you're comfortable in the conversation; you're also welcomed to simply sit in community with other women who are on this journey with us.
Risk-taking is a muscle that we build throughout our life; let's spend some time strengthening our relationship with risk during our time together!
This morning was made for you if:
You find yourself slow to make decisions or constantly second-guessing yourself
You're considering a shift in your life or career and would like to build confidence in your ability to take the next step
You've committed to more self-development in 2019 and realize the year is already half-way over!
You'd like to connect with other like-minded women and build authentic connections
You'd like to set yourself up for a great weekend by working on YOU before you conquer your day
:: Timeline ::
9:15 a.m. :: Space Opens
Enjoy a tasty creation at our smoothie bar, featuring nutritional add-ins by Simplified Superfoods, as you connect with other attendees, or simply enjoy the space around you.
10:00 a.m. :: Guided Meditation
Melissa Leger of Mindful Yoga Chicago will guide us in a meditative exercise to set the foundation for our morning of discovery.
10:15 a.m. :: Workshop Commences
Meg McKeen of Adjunct Advisors presents this interactive workshop.
11:30: a.m. :: Wrap Up & Go Forward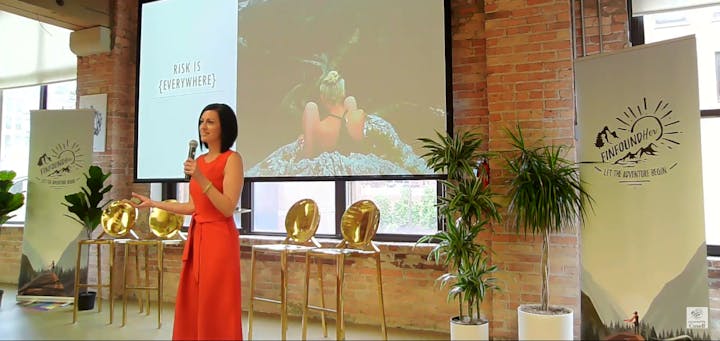 About Workshop Facilitator Meg McKeen, Founder of Adjunct Advisors LLC
Celebrating her 20th year in the insurance industry, two years ago, Meg did the unthinkable and quit her job without a job. Gasp! Who does that?
It was a pivotal decision that led to the launch of her consulting firm, Adjunct Advisors LLC, in 2018, through which she offers thoughtfully curated solutions for the development of insurance sales professionals. A believer in the story within every story, Meg shares more about her personal journey in the thought-provoking workshops she facilitates for women and entrepreneurs.
A graduate of Illinois Wesleyan University and resident of Chicago's Lakeview neighborhood, when she's not helping business professionals navigate the insurance world, you can find Meg putting the "practice" into yoga practice, searching for the best vegan burger, or enjoying live music and the wonder that is Chicago's lakefront.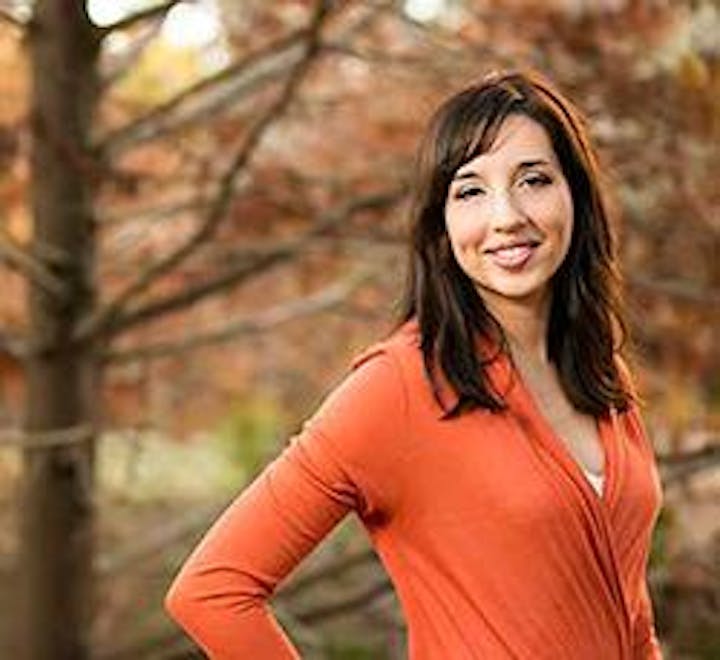 About Melissa Leger, Founder of Mindful Yoga Chicago
Melissa believes in creating healthier and more compassionate communities through accessible mindfulness, yoga, and stress reduction classes and trainings.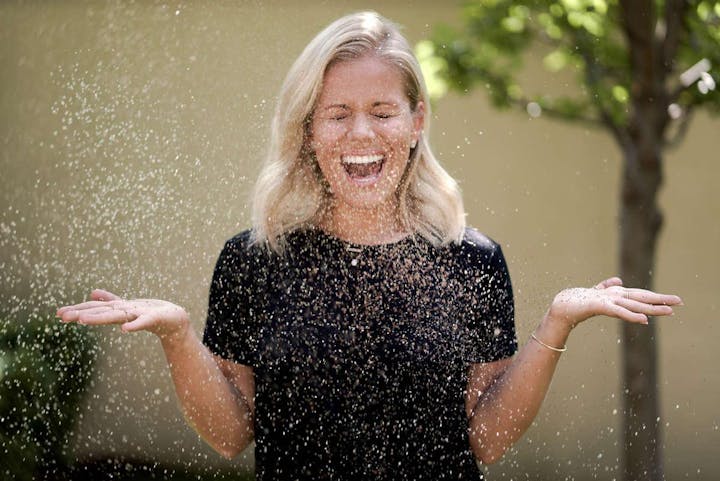 About Jamie Snydel, Founder of Simplified Superfoods
Jamie has always been an advocate of a healthy lifestyle and has a strong affinity for her morning smoothie, but has zero chill when it comes to wasting time. In an effort to maximize her mornings, and clear up some real estate in her pantry, she began making packets for herself and quickly realized how many other people could benefit from her super power packets of goodness. And so, Simplified Superfoods™ was born!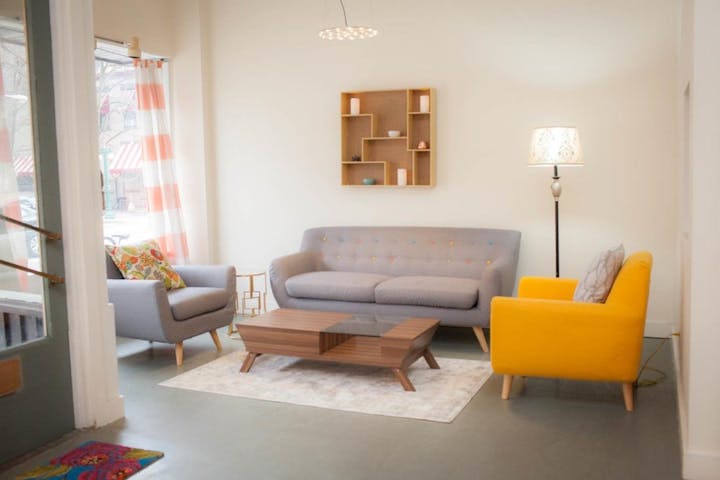 About our venue, Hummingbird Studios
Hummingbird Studios aims to be an extension of your apartment, whether it be for your next film or photo set or for an intimate yet spacious setting for your next gathering. A creative workplace, cultural venue and social hub, Hummingbird Studios offers competitive rates based on your individual requirements.
​Our full service studio aims to provide a space that offers the comforts of home, without any of the hassle. Whether you need a space for a film or photo project, an offsite, retreat, class or workshop or you are looking for indoor photo shoot locations or a party or shower venue, Hummingbird Studios is here to work with you. Feel free to bring in your own food, hire the caterer of your choice, choose from our recommended list of catering companies or cook in our full kitchen.
Interested in bringing this workshop to your group or team? Message meg@adjunctadvisors.com to start a conversation.