Description
Handprint Theatre Present:
Our Patchwork Community a Tale of Two Houses.
As part of the Make it Happen Programme - Waltham Forest London Borough of Culture 2019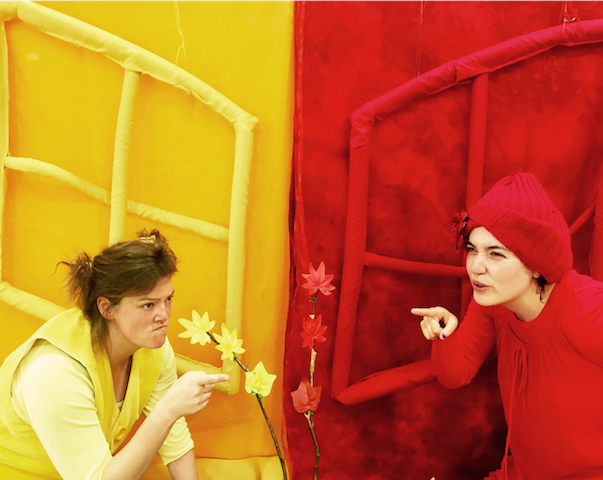 Performance 1pm (Please arrive for 12:45pm)
Yellow lives in their happy yellow house, in their happy yellow way until one day their yellow world is changed as Red moves in next door, living in their red house, in their red way...
A story for children and families about accepting others and celebrating diversity. Through sharing our similarities and differences and exploring the importance of community and how we communicate with each other.
This vibrant performance is accessible for Deaf and hearing audiences and includes a participatory art activity. After the performance, families are invited to decorate a square of fabric that is added alongside others to make a final community patchwork. This will be displayed in Waltham Forest London Borough of Culture for all to see and enjoy. Sharing the values of acceptance and understanding - We are stronger together and all of equal worth.
Join our colourful characters- Red & Yellow for this family event and share the experience with other Deaf and hearing families in your local area.
Suitable for children aged 3+
Children must be supervised by adults at all times
One ticket per adult/child due to capacity limits. Whether big or small all must have an individual ticket.

https://wfculture19.co.uk/makeithappen