Our Panel Discussion and Q & A with Monterey County's newly Elected Officia...
Description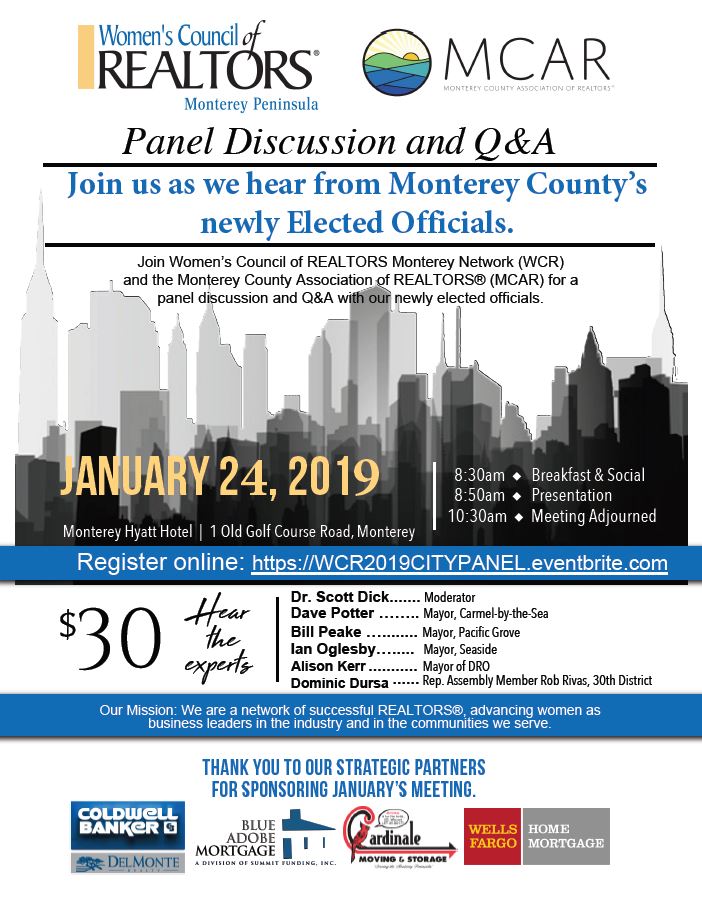 Join us as we hear from Monterey County's newly Elected Officials.
Panel Discussion and Q&A
Join Women's Council of REALTORS Monterey Network (WCR) and the Monterey County Association of REALTORS® (MCAR) for a panel discussion and Q&A with our newly elected officials.
Details:
8:30am - Breakfast & Social
8:50am - Presentation
10:30am - Meeting Adjourned
Hear from the experts:
Dr. Scott Dick....... Moderator
Dave Potter …….. Mayor, Carmel-by-the-Sea
Bill Peake …........ Mayor, Pacific Grove
Ian Oglesby…..... Mayor, Seaside
Alison Kerr ........... Mayor of DRO
Dominic Dursa ...... Rep. Assembly Member Rob Rivas, 30th District
More to Follow.....