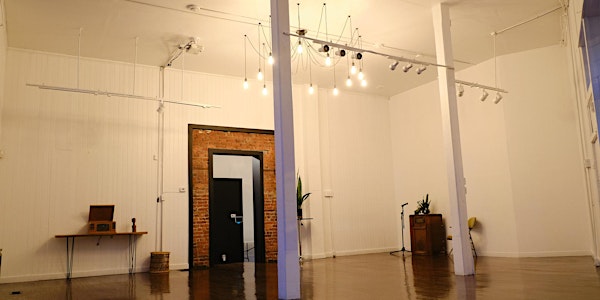 Our House / Jelu Events / Eatible Delights Catering Tasting Experience
We invite you to join us for a special evening of food tasting, cuisine, and culture with Chef David Simms at Our House Culture Center.
By Courtney Childs, David Simms, Jan Lewis
Date and time
Friday, February 17 · 6 - 9pm EST
Location
6380 Germantown Ave 6380 Germantown Avenue Philadelphia, PA 19144
About this event
Step into the delicious world of Chef David Simms and explore extraordinary flavors from Eatible Delights Catering. Enjoy the sounds of Saxophonist, Kenny Sykes, all enveloped in beautiful florals from Jelu Events hosted at the beautiful venue, Our House Culture Center!
We appreciate our village of supporters and hope you join us for this unique experience of community and celebration.
This is a free event. Come and Enjoy. RSVP is appreciated.
WHEN: Friday, February 17, 2023 6pm - 9pm
WHERE: Our House Culture Center 6380 Germantown Ave. Philadelphia, PA 19144
About Chef David Simms:
In 1996 David Simms formed Eatible Delights Catering. While building Eatible Delights, David worked for The Olive Garden, Restaurant Associates and La Terrase restaurant, where he received formal training under Chef David Greer. He attended and graduated from OIC Philadelphia where he received hospitality and culinary training. Additionally he formed David's Place Restaurant, secured the backstage catering for the Robin Hood Dell East and provided catering at its concession stand; he also operated a concession stand at Citizens Bank Ball Park. After he formed Eatible Delights Catering, he was selected to participate in the 1996 All Star game which was his first large scale (750 people) catering and event coordinating project where he worked with Aretha Franklin. Eatible Delights Catering provides catering for close to 300 events a year.
https://eatibledelightscatering.com/
About Jelu Events & Designs:
J'elu Events & Design offers comprehensive event planning services, perfect for any occasion
About Our House Culture Center:
At Our House Culture Center, our mission is to create meaningful, impactful, and inclusive spaces where people can connect, create, and celebrate together. We strive to provide a safe and encouraging atmosphere for individuals of all backgrounds and experiences to engage in meaningful activities and experiences. We are committed to nurturing creativity, bridging divides between communities through thoughtful programming and creating events that will bring joy and lasting memories.
https://iloveourhouse.org/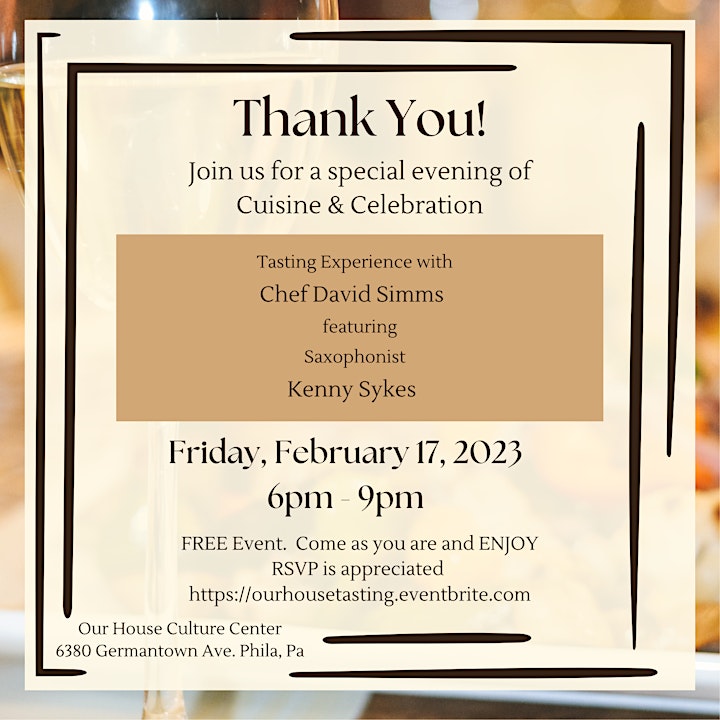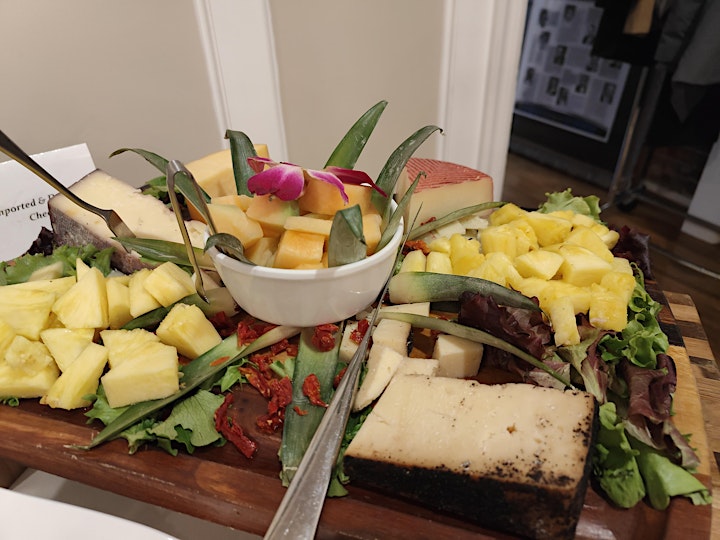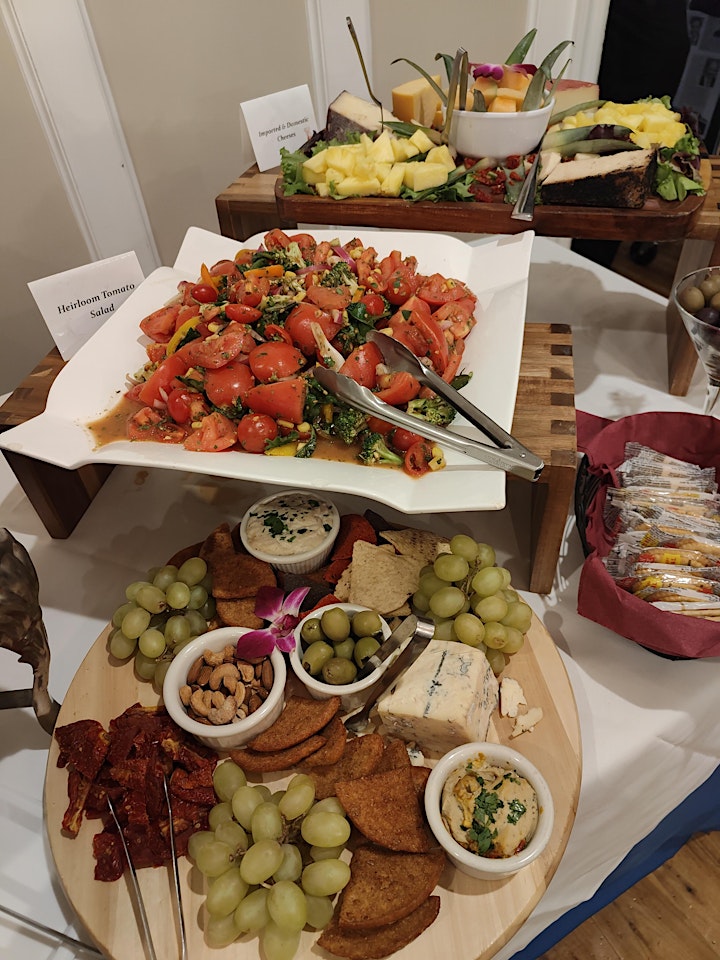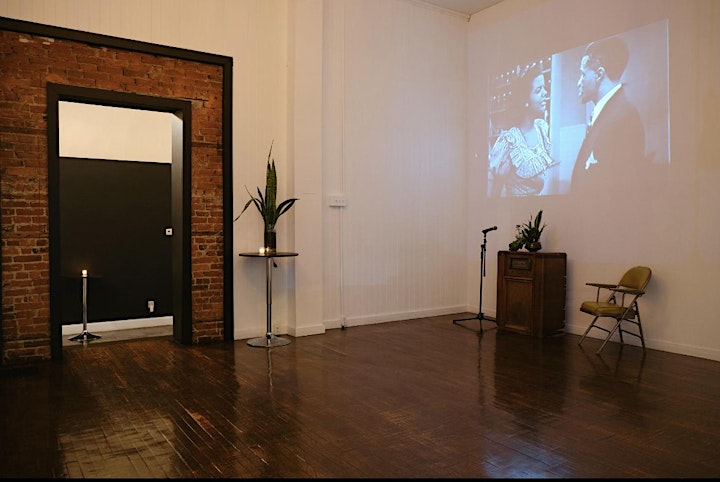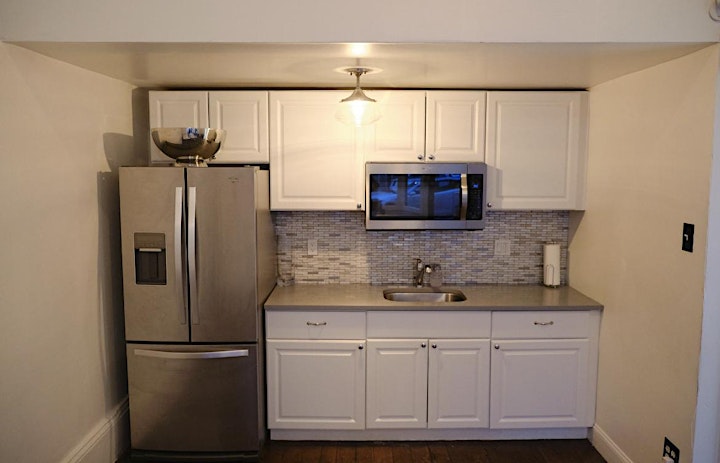 About the organizer
Eatible Delights Catering is a full service catering company specializing in wedding and corporate events. Renowned for their unforgettable flavor and the attention to detail displayed throughout every presentation, this culinary maestro houses the industry's leading professionals whom take pride in delivering and exceptional product full of flavor and high quality for each tasting experience.