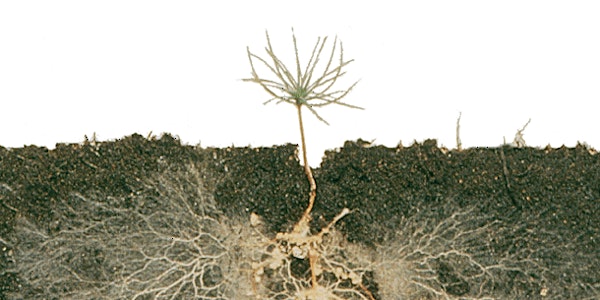 Our Entangled Existence
A Kinship Plot collaborative learning cohort
Refund Policy
Contact the organizer to request a refund.
Eventbrite's fee is nonrefundable.
About this event
Kinship Plot is a community of learning and practice imagining and embodying just and mutual relationships through study, contemplative action, artistry, land care, and life together.
This five-month learning cohort intends to wake us up to our entangled existence with the earth and our fellow creatures through curated readings, guided reflections, and rooted practices.
Overview
Ecological destruction, climate change, and the ongoing Covid-19 pandemic are impacting all of us. These cracks have awakened many to the danger of denying a deep and fundamental wisdom that has always been true: we are all connected.
Our lives and bodies are enmeshed with the earth and entangled with creatures of every kind. We're vitally connected to the bacteria in our bodies, the trees on our block, the soil under our feet, the countless other non-human characters, and our fellow humans. Attentiveness to these relationships is essential for our mutual flourishing, our survival, and our full joy. Awakening to these dynamics of kinship allows for a fuller expression of our human identity, purpose, and spirituality.
Our entangled existence is beckoning us to be catalysts for moral action. How are we to live on this wounded earth that we are complicit in abusing? What does it mean to be faithful creatures on God's earth, not as dominators but as tender kin? These are questions of Christian discipleship and repentance that intend to transform not condemn. Knowing these issues have been under-attended in church communities, we are eager to welcome you to this learning and practice space.
Cohort details
When: The cohort runs from January to May 2022, meeting virtually via Zoom on the fourth Monday of each month from 630-800pm CST
Meeting dates: Jan 24 / Feb 28 / March 28 / Apr 25 / May 23 . Between meetings, we will stay connected through prompts, opportunities to process, and suggestions for going deeper.
Who is this for: Anyone! This cohort is not just for biologists, farmers, green thumbs and nature buffs (though, if that is you, wonderful!) but also for anyone who wants to learn about our vital connections with non-human creatures. We are facilitating this dialogue from within a Christian imaginary and a re-reading of the biblical text, but people from all traditions are warmly welcome to join. Every participant is a gift!
Is there a cost? We encourage registrants to contribute what is fitting to your financial situation, guided by our suggested sliding scale. Your contribution will cover the time of the facilitators, materials, and the ability for others to participate who have less financial security. Your contribution makes it possible for us to continue offering high quality learning and practice opportunities to the public. We believe in high-quality accessible formation opportunities! See below for sliding scale.
When should I register? Now! The last day to register is January 17, giving time to distribute and digest the first readings. *** Update: We have decided to keep the registration open until the second meeting on Feb. 28. Please feel free to register and we will send you the readings and recording for the first meeting.
Who is facilitating the course? Wes and Stephanie Vander Lugt are the co-founders and creators of Kinship Plot. Wes is a pastor, theologian, writer, educator, nonprofit leader, and arts advocate with a passion for beauty, slowness, cultivation, kinship, and theodramatics. Stephanie is a minister and social-worker-in-training with a passion for the gift economy, healing, and peace-making through practices of embodied faith. Wes and Steph will be facilitating and guiding the cohort, but as a collaborative learning space, we acknowledge that the experts are the authors that we will read together and each of us who participates around this virtual table.
How many readings are there? How much time will I spend reading? Each month we plan to read essays from at least two different authors. We don't want to overburden you with reading, however, reading a diverse spectrum of voices is important. For those who are hungry for more, there will be plenty of additional suggested reading.
Will the sessions be recorded? We will record the sessions for the sake of participants who may have to miss a meeting. Recordings will only be available to those who are registered and will not be shared publicly. We do encourage participants to make as many live zoom meetings as possible.
Sliding scale
For those experiencing strong financial security: $200 on up
For those experiencing relative financial security: anywhere from $20 - $199
For those experiencing financial insecurity: $1 - $20
Summary of themes
Month 1 (Jan 24): Knowing, naming, and being named / Re-reading the creation narrative and discovering the design for kinship.
Month 2 (Feb 28): Whose land? Which perception? Examining a theology of land and renewed ways of connecting to the places we live.
Month 3 (Mar 28): Embedded identity / Challenging the myth of individualism and exploring our inherent relatedness.
Month 4 (April 25): Giving and receiving / Discovering how reciprocity transforms our perspectives and practices.
Month 5 (May 23): Future kinship / Imagining our future of kinship impacts the ways we live, relate, and connect today.