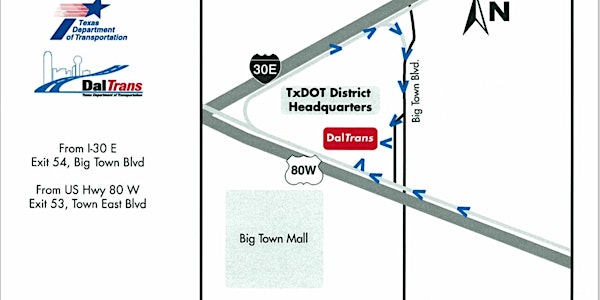 Our Driving Concern Train the Trainer Workshop: Central Tx Council of Govt.
Location
Central Texas Council of Governments
2180 N. Main St
Belton, TX 76513
Sales Have Ended
Registrations are closed
For more information, please visit txdrivingconcern@nsc.org
Description
Please arrive for check-in at 12:45 p.m. Training to take place from 1:00 p.m. - 5:00 p.m.
If possible, please bring a laptop/tablet to follow along with course materials.
The National Safety Council's Texas Employer Safety Program Our Driving Concern offers a free training program to teach your employees the basics of traffic safety and help prevent costly crashes. Our Driving Concern Train-the-Trainer Workshops teach presentation skills in conjunction with a traffic safety curriculum to address driver behaviors that are costly to Texas employers. This training is great for HR professionals, safety professionals, supervisors, instructors, and other staff.
Protect your employees and your company's bottom line. This training is geared for HR professionals, safety professionals, supervisors, safety instructors, and other municipal staff that can utilize these materials.
These instructor-led modules are designed with an Employer-Employee focus and the behavior-specific modules are designed to deliver to your employees at staff meetings, safety meetings, etc. Each module includes scripted PowerPoint, video and audio presentations, Facilitator guide, tip sheets, and handouts.
This free training program covers a variety of traffic safety topics for you to take the information back to your company and present it to your employees.
• Our Driving Concern: Making a Difference
• Distracted Driving
• Impaired Driving
• Aggressive Driving
• Passenger Restraint
For CEU credit, go to: http://tinyurl.com/CEUcreditarlington
Contact Cindy Leonard, 210-452-8646 or cindy.leonard@nsc.org for more information.