Description
Weeknights at the Wagner: Our Dogs, Ourselves
Alexandra Horowitz in conversation with James Serpell
Alexandra Horowitz, Ph.D. will discuss humans' relationships with "their" pets with James Serpell, Ph.D., Professor of animal ethics and welfare at the University of Pennsylvania. The event will include a book signing of Horowitz's new book on that subject, Our Dogs, Ourselves: The Story of a Singular Bond.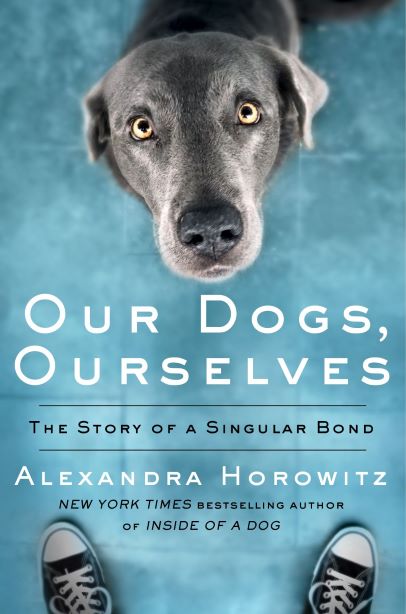 We keep dogs and are kept by them. We love dogs and (we assume) we are loved by them. We buy them sweaters, toys, shoes; we are concerned with their social lives, their food, and their health. The story of humans and dogs is thousands of years old but is far from understood. In Our Dogs, Ourselves, Alexandra Horowitz explores all aspects of this unique and complex interspecies pairing.
As Horowitz considers the current culture of dogdom, she reveals the odd, surprising, and contradictory ways we live with dogs. We celebrate their individuality but breed them for sameness. Despite our deep emotional relationships with dogs, legally they are property to be bought, sold, abandoned, or euthanized as we wish. Even the way we speak to our dogs is at once perplexing and delightful.
For this event, Dr. James Serpell will join Horowitz to discuss dog-owning, the legal status of animals, and the dog-human relationship.
Museum open until the talk begins at 6 p.m. Registration is free, but donations ($5 suggested) are welcome at the door!
---


Alexandra Horowitz, Ph.D. is the author of three previous books, Being a Dog: Following the Dog Into a World of Smell (2016); On Looking (2013); and Inside of a Dog: What Dogs See, Smell, and Know (2009), a New York Times best-seller. She is Senior Research Fellow and head of the Dog Cognition Lab at Barnard College, Columbia University. Dr. Horowitz earned her B.A. in Philosophy at the University of Pennsylvania and her M.S. and Ph.D. in Cognitive Science at the University of California, San Diego. She is owned by canines Finnegan and Upton, and tolerated by feline Edsel.
James Serpell is the Marie A. Moore Professor in Animal Ethics and Welfare and Director of the Center for Interaction of Animals & Society at the School of Veterinary Medicine, University of Pennsylvania. His research focuses on the behavior and welfare of dogs and cats, the development of human attitudes to animals, and the history and impact of human-animal relationships. He received his bachelor's degree in Zoology from University College London and his Ph.D. in Animal Behavior from the University of Liverpool.
Main image: "Plate 20: Poodle, Bulldog." Smith, Charles Hamilton. Dogs. Edinburgh : W.H. Lizars, 1843.

FAQs
What are my transportation/parking options for getting to and from the event?
From I-76 or I–95, take 676 to the Broad Street exit. Follow Broad north to Norris Street (look for Temple University's red banners). Turn left on Norris, go three blocks to 17th Street, make a left and follow 17th Street one block to Montgomery Avenue. On street parking is available on Montgomery Avenue, in front of the museum and nearby, as well as on surrounding streets (some is metered and/or two-hour). Garage parking is available at Temple's Liacouras Center; the garage entrance is on 15th Street, below Montgomery Avenue.
The closest SEPTA Regional Rail station is Temple University (a 15-minute walk from the Wagner). If you are coming from within the city, you can take the Broad Street subway (Orange Line - LOCAL only) to Temple University/Cecil B. Moore Avenue. Walk one block north to Montgomery Avenue, three blocks west to 17th Street.
By bus: The number 2 SEPTA bus stops at 16th Street and Montgomery Avenue heading north or 17th Street and Montgomery Avenue heading south.
Do I have to bring my printed ticket to the event?
No, we do not need to see your ticket at the door.
Is it ok if the name on my ticket or registration doesn't match the person who attends?
Yes. Walk-ins are welcome unless preregistration is at capacity for the lecture hall, so you do not need to transfer your ticket. However, we do encourage you to preregister if you will attend and cancel your preregistration if you cannot attend to make our check-in process faster.