Event Information
Location
South Pasadena Theatre Workshop
1507 El Centro Street
South Pasadena, CA 91030
A dark comedy set in Australia's penal colony circa 1790 which examines the transformative power of theatre
About this event
To reserve seats on the discounted, donation-only dates (May 25-26), please click here.
Based on Thomas Keneally's historical novel, "The Playmaker," Our Country's Good by Timberlake Wertenbaker tells the true story of Australia's first theatrical performance in 1789. The new penal colony in New South Wales, in what is now the city of Sydney, is populated by British Royal Navy, Marines, convicted petty thieves, prostitutes, and murderers. A Royal Marine lieutenant casts a motley group of convicts to present a Restoration comedy for the celebration of King Goerge III's birthday. In order to defend his production to both the British officers and the criminals, he must convince them that "there is more to life than crime and punishment." The play is produced against a backdrop of food shortages and barbaric prison punishments. Yet as the barrier between captors and captives breakdown, they start to discover each other both on stage and behind the scenes.
DIRECTED BY SALLY SMYTHE
CAST
Pat Towne as Governor Phillip/Robert Sideway
Robert Cesario as Captain David Collins/Meg Long
Kila Packett as Captain Watkin Tench/John Wisehammer
Tavis Baker as Major Robbie Ross/John Arscott
Patrick Brooker as Harry Brewer/Captain Campbell
Sam Cass as Ralph Clark
Esdras Toussaint as Black Cesar/Aborigine
Schuyler Mastain as Ketch Freeman
Grace Hawthorn as Mary Brenham/William Faddy
Daisy Donohue as Dabby Bryant/George Johnston
Michaela Ivey as Liz Morden/Reverend Johnson
Danny Brown as Duckling Smith/Will Dawes.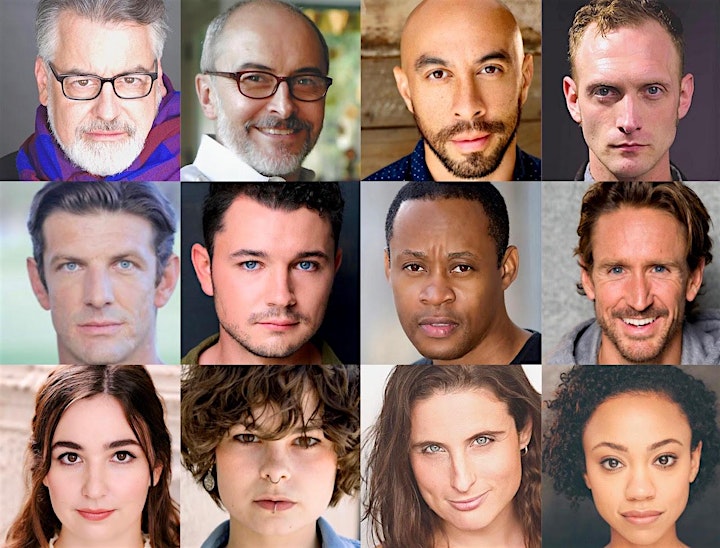 Parental Advisory - Mature Topics and Language: The play contains mature language and themes authentic to the time period in which the play takes place that may not be suitable for children under 13 years old.
Masks and proof of full vaccination required for entry
Tickets are available to purchase online with a card OR at the door, paid with cash or check (made payable to South Pasadena Theatre Workshop).
Location
South Pasadena Theatre Workshop
1507 El Centro Street
South Pasadena, CA 91030
Refund policy