Description
Fall means dope sweaters, beautifully changing landscapes, and warm drinks with the fam. We're going to have ALL of that and more, featuring new spray chalk, stencils, food, and of course, the illest DJ's from the WBL Academy and community services hours available to all those who participate.
September saw over 60 volunteers including individuals and groups from schools, colleges, organizations, collectives, and offices from around the region. Our Block looks better and safer than ever so come through this fall and keep it up before Snowmageddon 2.0 hits!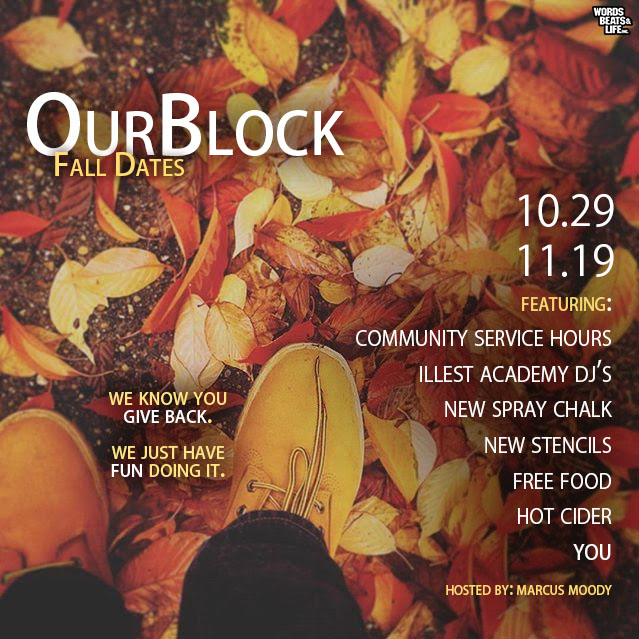 Email marcus@wblinc.org if you have any questions whatsoever. If not, register for free and we'll make sure to save you a cup of cider. In the meantime, keep up with all the dopeness WBL is bringing to DC. PEACE!