OUGN Oracle ACE Director Tour 2014

Tuesday, October 21, 2014 at 8:30 AM (CEST)
Who's Going

Loading your connections...
3 of your friends are going.
Share it to get more people on board!
Share

Sara Haughty
San Francisco, California

Luke Picard
London, United Kingdom

Rick Vespucio
Florence, Italy
Event Details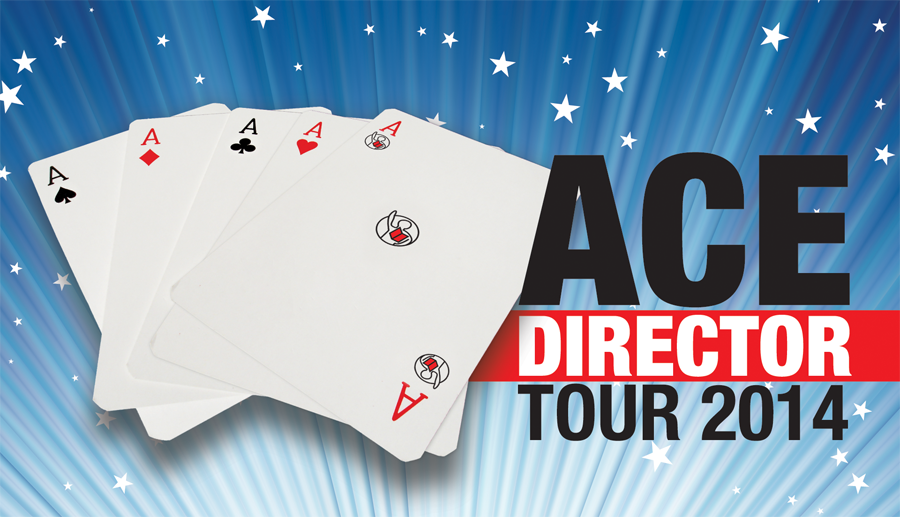 Oracle User Group Norway har gleden av å innvitere til
OUGN Oracle ACE Director Tour 2014
Almost same PL/SQL procedure as every year!
I år med eget MySQL track.
Brukerforeningene i Norge, Finland og Danmark har igjen invitert noen av de beste foredragsholdere i Oracleverden til å gjøre en felles-tour.
 Tirsdag 21. oktober i Oslo (Radisson Blu Hotel i Nydalen)
Dette er den tredje ACE Director Tour i rekken og er dermed i ferd med å bli en høsttradisjon for de Nordiske brukerforeningene.
Flere speakere har skrevet blogginnlegg om ACE Tour. Les mer på disse bloggene: Alex Nuijten Mark Rittman
 AGENDA 
08:00
08:30 

Registrering og frokost

08:30
09:00

Ekstraordinær Generalforsamling

09:00
09:50 

Simon Haslam
Enterprise Deployments: The Real World of Best Practices

09:50
10:10 

Pause

10:10
11:00

Heli Helskyaho
Is your database secured?

Debra Lilley
AppAdvantage

Martin Hansson
MySQL Optimizer Overview

11:00
11:10

Pause

11:10
12:00

Jonathan Lewis
Reading an AWR report

Simon Haslam
Oracle WebLogic Server in Practice: SSL Configuration

Ted Wennemark
MySQL Cluster for 24/7 applications

12:00
13:00

Lunch

13:00
13:50

Joze Senegacnik
Utilizing new CBO features after upgrading to Oracle 12c – A practical example

Debra Lilley
EBS12 OOW update

Martin Hansson
MySQL Explain Explained

13:50
14:00

Pause

14:00
14:50

Jonathan Lewis
Understanding and Optimising Parallel Queries

Joze Senegacnik
Most common but not so obvious database configuration and application development mistakes

Ted Wennemark
MySQL Fabric for web-scale applications

14:50
15:00

Pause

15:00
15:50

Heli Helskyaho
Database design in agile projects

15:50

Mingling – snacks
FOREDRAGSHOLDERE
Simon Haslam
Fusjon Middleware & SOA
Simon is an Oracle ACE Director (Middleware & SOA) with over 18 years' experience of using Oracle products. He helps mid-sized organizations build robust Oracle Fusion Middleware infrastructures to run mission-critical applications. A long time volunteer with the UK Oracle User Group (and 5 years as Chair of the Application Server and Middleware SIG), Simon is a moderator of the ADF Enterprise Methodology Group, as well as a co-founder of the new Oracle Infrastructure Administrators' Group. Finally Simon has enjoyed presenting at various British and international conferences, including Oracle OpenWorld and ODTUG.
Jonathan Lewis
Database Management & Performance
Jonathan Lewis is a well-known figure in the Oracle world with more than 25 years experience using the software. He has published three books about Oracle – the most recent being "Oracle Core" published by Apress Nov 2011 – and contributed to three others. He runs a couple of websites and contributes fairly regularly to newsgroups, forums, and User Group magazines and events around the world. 
Jonathan has been self-employed for most of his time in the IT industry. For the last 20 years he has specialised in short-term assignments, typically of a design, review, or trouble-shooting nature – often spending no more than two or three days on a client site to address problems . He runs seminars about using Oracle all over the world and has visited more than 50 different countries (and more than a dozen US states) to talk about, or trouble-shoot, Oracle systems.
His primary website is the blog: http://jonathanlewis.wordpress.com
Joze Senegacnik
Database Management & Performance
Joze has more than 20 years of experience in working with Oracle products. For some time he had provided technical support for Oracle Slovenia. Between 1993 and 2003 he was involved in the development of GIS application systems for the Surveying and Mapping Authority of the Republic of Slovenia and in the development of applications for other governmental institutions, all based on the Oracle database.  Joze is also an internationally recognized speaker and a member of the highly respected Oak Table Network. He is a regular speaker in all Slovenian Oracle Users Group Conferences (SIOUG), Independent Oracle Users Group (IOUG) conferences, Hotsos Symposium and United Kingdom Oracle Users Group and Oracle Open World and many others. Besides sharing his knowledge through public appearances he conducts technical seminars organized either by Oracle University or himself.
Debra Lilley
Applications & Apps Technology
Debra Lilley is an Oracle ACE Director and Fusion Applications UX Advocate. She is a director and Past President of UKOUG and led the Product Development Committee of the IOUC; the user group team working with Oracle during the development of Fusion Applications. She has worked with Oracle Applications and technology since 1996.
Heli Helskyaho 
Database Management & Performace
Heli Helskyaho is the CEO for Miracle Finland Oy. She is also the president of Oracle User Group Finland, the Ambassador for EMEA Oracle User Groups Community (EOUC) and an Oracle ACE Director. Heli has worked with Oracle products in several positions since 1993, but her key interest lies with databases. Heli has been an Oracle Designer user since 1996 and Data Modeler user since 2010.
http://helifromfinland.blogspot.com

Ted Wennmark
Principal Sales Consultant MySQL, Oracle Corporation
Uppsala, Sweden
Ted Wennmark is a Principal Sales Consultant in the MySQL group at Oracle. His main job is to help customer all over EMEA building secure, scalable and highly available solutions using MySQL. Ted is also part of the MySQL Cluster specialist team which helps customer build scalable and highly available solution using the MySQL Cluster database. Before joining Oracle, Ted worked as a software engineer/systems architect with focus on building scalable, high-performance systems. One of these projects involved building a custom storage engine for MySQL. Additionally, Ted has worked as a consultant for MySQL/Sun/Oracle, supporting customers in Nordic region since 2005.

LinkedIn: http://se.linkedin.com/in/tedwennmark
Blog: http://mysql-nordic.blogspot.se/
Martin Hansson
I worked as a research assistant in the Uppsala Database Lab (UDBL) at Uppsala University between 2002 and 2004, working mainly with distributed peer-to-peer databases and data integration. I have worked with MySQL server since 2006, as a member of the optimizer team. For the last three years I have been involved in the currently undergoing reengineering effort of the server, and various features involving better optimization of queries. Some feautes I have developed are optimization of multiple-column-index range queries, removal of INSERT DELAYED, and CURRENT_TIMESTAMP as default value for DATETIME columns. My day-to-day work includes working on range query optimization and the parser.
LinkedIn: https://www.linkedin.com/in/martin1hansson
Blog: http://optimize-this.blogspot.co.uk/
FAQs
Hvordan kommer jeg til hotellet? Er det  muligheter for parkering?
Sjekk hotellets webside:http://www.radissonblu.com/hotelnydalen-oslo/location. Ta eventuelt kontakt med hotellet direkte. OUGN anbefaler bruk av kollektivtransport. 
Hvor kan jeg henvende meg med eventuelle spørsmål?
Send e-post til styret@ougn.no.
Kan min registrering / billett overføres til andre?
Ja, bare logg inn og endre navnet på billetten. I e-posten som du mottok etter registrering finner du informasjon om hvordan du kan overføre din billett til andre (oppdatere din bestilling).
Kan jeg selv oppdatere min registreringsinformasjon?
Ja, i e-posten som du mottok etter registrering finner du informasjon om hvordan du kan oppdatere din bestilling.
Må jeg ta med utskrift av min billett?
Nei, men det kan gjøre registreringen raskere.
Hvilke muligheter har jeg for å få refundert billett?
I e-posten som du mottok etter registrering finner du informasjon om hvordan du kan kansellere din bestilling. 
Navnet på min billett / registrering stemmer ikke med deltager. Er det ok?
Nei, bare de som har registrering i eget navn kan delta.
 Dersom du har spørsmål, som ikke er besvart her, send e-post til styret@ougn.no.
SPONSORER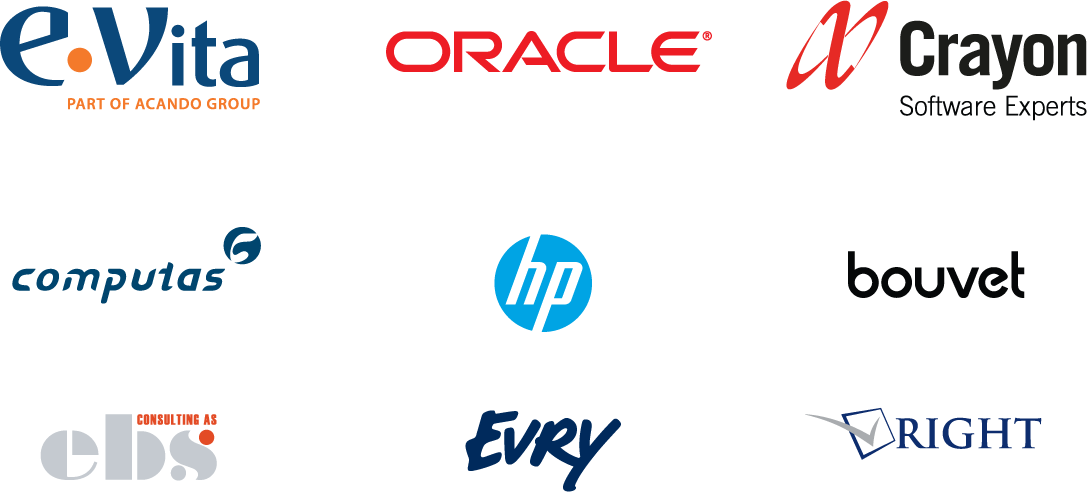 When & Where

Radisson Blu Hotel Nydalen
33 Nydalsveien
0484 Oslo
Norway


Tuesday, October 21, 2014 at 8:30 AM (CEST)
Add to my calendar
Organizer
Oracle User Group Norway
Hva er OUGN?
Oracle User Group Norway (OUGN) har som mål å være et forum for utveksling av erfaring mellom brukerne, og å spre Oracle-relatert kunnskap.
OUGN arbeider for å fremme medlemmenes interesser overfor Oracle Norge, og i samarbeid med European Oracle User Group og International Oracle User Group også overfor Oracle Corporation.
OUGN er en uavhengig forening som drives på non-profit basis.
OUGN er åpen for organisasjoner som benytter Oracle produkter.
Hva kan OUGN tilby deg?
Heldagsmøter med et vidt spekter av Oracle-relaterte temaer.
Ettermiddagsmøter som tar for seg enkelttemaer.
Egen interessegruppe for Oracle Applications
Seminarer som tilbyr fordypning i et eller flere områder
Mulighet til å påvirke Oracle på nasjonalt nivå, og på europeisk og internasjonalt nivå gjennom formidling av ønsker via European Oracle User Group og International Oracle User Group.
Se våre webbsider på ougn.no for mer informasjon.
OUGN Oracle ACE Director Tour 2014