OUGN Oracle ACE Director Tour 2013

Thursday, October 24, 2013 at 8:30 AM (CEST)
Event Details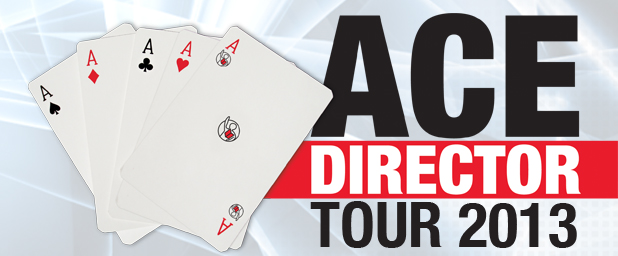 Oracle User Group Norway har igjen gleden av å innvitere
til OUGN Oracle ACE Director Tour 2013
Same PL/SQL procedure as last year?
Brukerforeningene i Norge og Danmark har igjen invitert noen av de beste foredragsholdere
i Oracleverden til å gjøre en felles-tour.
Flere Oracle ACE Directors kommer nå til en by nær deg!
24.10: Oslo
Dette er den andre ACE Director Tour i rekken og er dermed i ferd med å bli en høsttradisjon for de Nordiske brukerforeningene. 
Konferansen holdes i år på Scandic Gardermoen Oslo Airport. Vi har kun 200 plasser så her gjelder det å være tidlig ute. De fleste av foredragsholderne har besøkt OUGN Vårseminar eller OUGN SIG-seminar tidligere.
Dersom du har spørsmål, som ikke er besvart i FAQen nederst på denne side, send e-post til styret@ougn.no.
Flere av fjorårest speakere har skrevet blogginnlegg. Les mer på disse bloggene:
AGENDA
08.30-09.00
 

Registrering (te/kaffe)

09.00-09.50

Key Note: Sten Vesterli
Worst Oracle Application Development Framework Project Ever
 

09.50-10.15

Pause

 

10.15-11.00

Inge Os
Oracle 11g, use what you have, harden the database before you are robbed

 

Lonneke Dikmans
Creating a service oriented Architecture with Oracle Fusion Middleware 11g

11.00-11.15



Pause




11.15-12.00

Mike Dietrich
Different Ways to Upgrade, Migrate and Consolidate with Oracle Database 12c: part 1

 

Sten Versterli
From Requirements to Tool Choice 

12.00-13.00
 

Lunch

 

13.00-13.45

Mike Dietrich
Different Ways to Upgrade, Migrate and Consolidate with Oracle Database 12c: part 2 

Tim Hall
Analytic Functions: The Oracle Developers Best Friend

 

13.45-14.00

Pause

 

14.00-14.45

Tim Hall
An Oracle DBA's guide to Weblogic Server


Lonneke Dikmans
Overview of Oracle SOA Suite 11g

 

14.45-15.00
 

Pause

 

15.00-15.45

Key Note: Harald Eri og Bjørn Dag Johnsen
Infiniband, what it is, and what is in it for me?

 

16.00-18.00

Finger food …

 
Informasjon om foredragsholdere:
Sten Vesterli
Sten Vesterli is an Oracle ACE Director, recipient of the ODTUG 2009 Best Speaker award and author of "Oracle ADF Enterprise Application Development - made simple" and "Oracle Web Applications 101". He is a frequent speaker at Oracle conferences and has written more than sixty articles and conference papers on Oracle development. Sten works as a consultant, developer, and trainer and lives in Denmark, where he is a partner in Scott/Tiger, an Oracle-focused consultancy.
Mike Dietrich
Mike Dietrich has over twenty years experience in the information technology industry. Mr. Dietrich has spent the last seventeen years at Oracle Corporation where he has held senior and management roles in both the sales and support organizations. Currently, he is a Senior Principal Technologist in the Database Upgrade Development Group.
Mike is responsible for evangelizing, influencing and demonstrating Oracle technology solutions related to database upgrades and migrations to Oracle customers and partners. Besides that he works consistently with customers in key reference projects both onsite and remotely. Mike Dietrich holds a graduate engineer degree of Georg-Simon-Ohm University of Appliend Sciences in Telecommunication Technologies and Computer Science. You'll find more information on Mike's blog: http://blogs.oracle.com/UPGRADE.
Lonneke Dikmans
Lonneke is a consultant and managing partner at Vennster. She is a certified BPMN professional who specializes in integration and SOA/BPM solutions. She has hands-on experience with process modeling, web services, service oriented architecture, and traditional J2EE applications on different platforms in a wide variety of industries. Besides acting as a solution architect and technical lead she advises companies that are setting up Service Oriented Architecture. Lonneke speaks regularly at conferences in Europe and the United States and publishes frequently on the internet and in magazines. She is the co-author of the book ʺSOA Made Simpleʺ.
Tim Hall
Tim Hall is an Oracle Certified Professional (OCP) DBA/Developer, Oracle ACE Director, OakTable Network member and was chosen as Oracle ACE of the Year 2006 by Oracle Magazine Editors Choice Awards. He has been involved in DBA, design and development work with Oracle databases since 1994.
Although focusing on database administration and PL/SQL development, he has gained a wide knowledge of the Oracle software stack and has worked as a consultant for several multi-national companies on projects ranging from real-time control systems to OLTP web applications.
Since 2000 Tim has published over 400 articles on his website (www.oracle-base.com) covering a wide range of Oracle features.
In his spare time Tim enjoys watching movies, reading and takes part in a number of activities including Yoga and going to the gym.
Bjørn Dag Johnsen
Bjørn Dag Johnsen er ansatt ved Oracle sin utviklingsavdeling på Skullerud i Oslo. Avdelingen på Skullerud har ansvar for utvikling av Infiniband baserte fabric komponenter, og Bjørn Dag har rollen som Software Architect innenfor området Interconnect Fabrics og Fabric Management. Bjørn Dag har sammen med en del av Oracle teamet på Skullerud sin bakgrunn fra Norsk Data, Dolphin Server Technology, Dolphin Interconnect Solutions og Sun Microsystems. Siden slutten av åttitallet har han jobbet med operativsystemutvikling for servere fra Norsk Data og Dolphin samt driver støtte og administrasjon for interconnect løsninger fra Dolphin og Sun/Oracle.
Harald Eri
Harald Eri har over 20 års erfaring i Oracle. Han har arbeidet i Product Line Development, Support, som konsulent, i Pre-Sale og i Product Development. Harald jobber nå i en internasjonal gruppe kalt Real World Performance. Han var ansvarlig for gjennomføring av standard database benchmarker i Oracle i flere år, og representerte Oracle i Transaction Processing Council.

Harald har vært involvert i Exadata prosjekt siden produktet ble lansert, og konfigurerte flere av de første systemene som ble installert i Europa. Han gikk inn i sin nåværende jobb i 2010, og har siden vært involvert i Exadata POC prosjekter på flere kontinenter.
Inge Os
Inge Os har vært ansatt hos Oracle siden begynnelsen av 90 tallet, og har lang erfaring med mange av teknologiproduktene. Han har vært supportsjef for Oracle's teknologiprodukter, produktsjef for
Oracle RAC, leder for Oracle' presale avdeling, og har de siste fem årene ledet presale for Oracle's portefølje av sikkerhetsprodukter. Inge er kronisk paranoid, og ser hackere på et hvert gatehjørne.
FAQs 
Hvordan kommer jeg til hotellet? Er det  muligheter for parkering?
Sjekk hotellets webside: Parkering (koster 110 kr/dag). Ta eventuelt kontakt med hotellet direkte. OUGN anbefaler bruk av kollektivtransport. 
Hvor kan jeg henvende meg eventuelle spørsmål?
Send e-post til styret@ougn.no.
Kan min registrering / billett overføres til andre?
Ja, bare logg inn og endre navnet på billetten. I e-posten som du mottok etter registrering finner du informasjon om hvordan du kan overføre din billett til andre (oppdatere din bestilling).
Kan jeg selv oppdatere min registreringsinformasjon?
Ja, i e-posten som du mottok etter registrering finner du informasjon om hvordan du kan oppdatere din bestilling.
Må jeg ta med utskrift av min billett?
Nei, men det kan gjøre registreringen raskere.
Hvilke muligheter har jeg for å få refundert billett?
I e-posten som du mottok etter registrering finner du informasjon om hvordan du kan kansellere din bestilling. 
Navnet på min billett / registrering stemmer ikke med deltager. Er det ok?
Nei, bare de som har registrering i eget navn kan delta.
SPONSORER: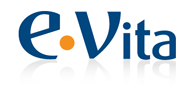 When & Where

Scandic Gardermoen Oslo Airport
15 Ravinevegen
2060
Norway


Thursday, October 24, 2013 at 8:30 AM (CEST)
Add to my calendar
Organizer
Hva er OUGN?
Oracle User Group Norway (OUGN) har som mål å være et forum for utveksling av erfaring mellom brukerne, og å spre Oracle-relatert kunnskap.
OUGN arbeider for å fremme medlemmenes interesser overfor Oracle Norge, og i samarbeid med European Oracle User Group og International Oracle User Group også overfor Oracle Corporation.
OUGN er en uavhengig forening som drives på non-profit basis.
OUGN er åpen for organisasjoner som benytter Oracle produkter.
Hva kan OUGN tilby deg?
Heldagsmøter med et vidt spekter av Oracle-relaterte temaer.
Ettermiddagsmøter som tar for seg enkelttemaer.
Egen interessegruppe for Oracle Applications
Seminarer som tilbyr fordypning i et eller flere områder
Mulighet til å påvirke Oracle på nasjonalt nivå, og på europeisk og internasjonalt nivå gjennom formidling av ønsker via European Oracle User Group og International Oracle User Group.
Se våre websider på ougn.no for mer informasjon.