Otvoritvena konferenca
2. cikla projekta Made with Y

Wednesday, November 8, 2017 from 6:00 PM to 8:00 PM (CET)
Event Details
Zavod Ypsilon vabi na otvoritveno konferenco 2. cikla projekta Made with Y v Mariboru. Dogodek bo potekal v sredo, 8. novembra 2017, ob 18. uri v Hotelu Maribor.

Udeležba na dogodku je brezplačna, zaradi omejenega števila mest je obvezna prijava.

Agenda dogodka

18.00 –18.15: Uvodni nagovor Andraža Šilerja, strokovnega direktorja Zavoda Ypsilon
18.15 – 18.30: Predstavitev rezultatov 1. cikla projekta Made with Y
18.30 – 19.00: Predstavitev predvidenih aktivnosti 2. cikla projekta Made with Y
19.00 – 20.00: Voden pogovor z mariborskim podjetnikom Sašo Arsenovičem
20.00 – 21.00: Profesionalno mreženje s pogostitvijo

Več o gostu večera preberite v nadaljevanju.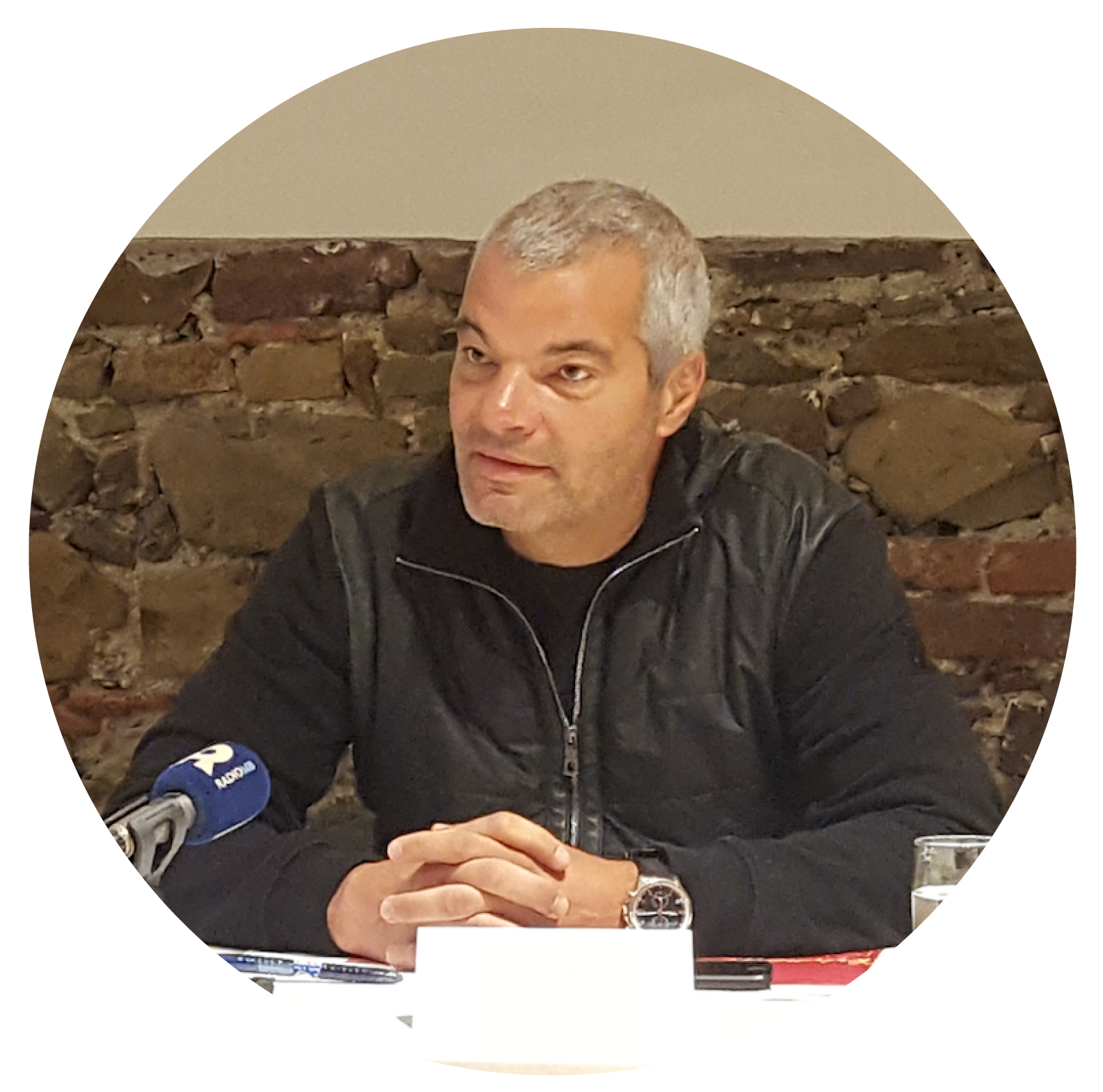 Saša Aleksander Arsenovič, lastnik in direktor podjetja Galerija Gosposka d.o.o., je svojo poslovno kariero pričel kot teniški igralec in lastnik teniške šole ob Bodenskem jezeru v Nemčiji. Skozi teniško šolo je že v 90 letih prejšnjega stoletja razvijal področje športnega turizma na nemškem trgu. Večletne izkušnje s področja gostinstva si je pridobival od leta 1995 do 2009 kot solastnik in direktor mehiških restavracij Takos na mariborskem Lentu in v nakupovalnem središču Europark. Od leta 1999 do 2013 je kot solastnik in direktor (do 2010) licence za nemško blagovno znamko S.Oliver (za države bivše Jugoslavije z več kot 400 redno zaposlenimi) širil svoja znanja in izkušnje s področja prodaje, komerciale in vodenja.

Z revitalizacijo blagovne hiše "Kvik" v Mariboru je leta 2006 kot lastnik in direktor podjetja Galerija Gosposka d.o.o. postavi mejnik v svoji karieri. Danes v bivši blagovni hiši uspešno vodi in oblikuje ponudbo Restavracije Rožmarin s trgovino in Vinoteko, s koncertnim prizoriščem, lokal Steakhouse in picerijo La Pizzeria. Sledi poslovni strategiji, ki se osredotoča na internacionalizacijo podjetja in z njo povezano industrijo turizma v regiji.

Saša Arsenovič ni le poslovnež, ki skrbi za zdrav razvoj podjetja in zaposlenih temveč stremi k razvoju samega mesta in mestne občine Maribor. Od leta 2012 je postal lastnik treh neizkoriščenih nepremičnin v samem središču mesta in začel s postopkom revitalizacije ter ustvarjanja novih inovativnih gastronomsko - turističnih produktov in storitev.

Pod njegovim vodstvom so bili uspešno izpeljani naslednji projekti: Takos in Takos DOS, S Oliver Slovenija, Restavracija Rožmarin, La Pizzeria, Majster Bar, Revitalizacija in obnova objektov Koroška 2 in Koroška 4 HOTEL MARIBOR in GOSTILNA MARIBOR, sanacija Žičkega Dvora in Vojašniškega trga 8.

Aktivnost je sofinancirana s strani Evropskega socialnega sklada in Ministrstva za izobraževanje, znanost in šport.

When & Where

Hotel Maribor
8 Glavni trg
2000 Center
Slovenia


Wednesday, November 8, 2017 from 6:00 PM to 8:00 PM (CET)
Add to my calendar
Organizer
Zavod Ypsilon je stičišče in miselno središče za mlade med 20. in 30. letom, ki združuje proaktivne, razmišljujoče in odgovorne posameznike.