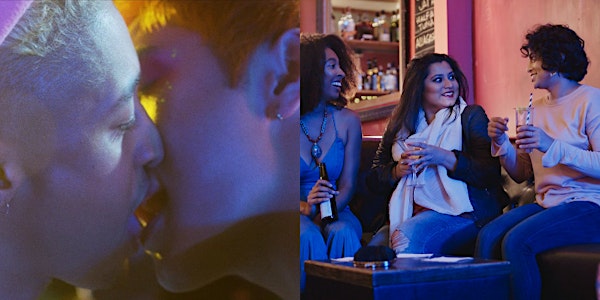 OTV Presents: Damaged Goods & FOBia
When and where
Location
Chicago Cultural Center 78 E Washington St Chicago, IL 60602
Description
At long last, #OTVWednesdays have returned with a fresh cycle of premieres for the 2019 season! Every Wednesday in April we will be at the Cultural Center with an evening of releases. On April 10th join us for OTV Presents: Damaged Goods & FOBia.
Damaged Goods is an original series created by Vincent Martell, Zac Payne, and KB Woodson. Barely surviving the city of Chicago, four messy young adults will experience a complete loss of self-identity, which propels them onto a path of uncertainty.
FOBia is an original series created by Priya Mohanty. In FOBia, An Indian immigrant woman adapts to life in America with her American roommate and Indian neighbor while dealing with cultural misunderstandings and general mayhem.
http://fobiaseries.com/
April 10: OTV Presents: Damaged Goods & FOBia
April 17: OTV Presents: Low Strung & Border'd
April 24: OTV Presents: Freaky Phyllis & Renee
OTV | Open Television is a non-profit platform for intersectional television. We incubate artists that commercial television networks and art institutions do not develop consistently: artists who identify with multiple communities marginalized by the market and society.
***
ACCESSIBILITY INFORMATION

ASL INTERPRETATION

All onstage discussion along with the episodes themselves will be translated live in American Sign Language.

ELEVATORS

* All elevators in the building are accessible.
* An elevator is located in the Randolph Street Lobby which connects to the underground Pedway.
* An elevator located outside the building on the southwest corner of Michigan Avenue and Randolph Street connects to the underground Pedway providing access to the Chicago Cultural Center, the Metra Train Station and the Grant Park Underground Garage.

RESTROOMS

All attendees are allowed to use restrooms that correspond to their gender identity. We are working with the city to post gender-neutral bathroom signs. All restrooms are wheelchair accessible. Restrooms are located on the first and second floors.

WHEELCHAIRS

Wheelchairs for use in the Chicago Cultural Center are available upon request on a first come, first served basis. Upon arrival, please ask the security officer on duty in the lobby for assistance.

ASSISTED LISTENING DEVICES (ALD)

ALDs for the hearing-impaired are available for all public concerts and lectures. Please request as far in advance as possible by contact Aymar Jean Christian, developer@weareopen.tv with the subject "ALD Request."

WATER FOUNTAINS

Wheelchair-height water fountains are located on the first, second and fourth floors near the restrooms.

TTY DEVICE

The phone at the reception desk of the Chicago Cultural Center is equipped to receive TTY calls. The TTY phone number is 312.744.2947.

ACCESSIBLE SEATING

An accessibility lift and assisted seating are available in the Claudia Cassidy Theater.