| | |
| --- | --- |
| Ottumwa "Better Business Series" Workshops | |
Event Details

ActionCOACH Heartland Presents Ottumwa Chamber Workshops

The Ottumwa Chamber is teaming up for a second year with ActionCOACH Heartland by offering educational workshops for business owners, business managers, non-profit leaders, team members and young professionals in the greater Ottumwa area.
Business Education Workshops

The "Better Business Series" is six workshops held in the morning from 7:30 to 9 am at the AmericInn.  The focus is on business and leadership topics.  Here are the six events:
"6 Steps to a Profitable Business Plan" - September 4, 2013.  This workshop will kick off our new business planning workshop series (click here) that starts in October.  Or see information about this series below.

"Time & Self Management" - November 6, 2013
"Do You Have a 2014 Plan?" - December 4, 2013
"Communicates & Connecting" - February 5, 2014
"Customer Fans" - April 2, 2014
"6 Keys to a Winning Team" - May 14, 2014
Fees for chamber members are $15 each or $59 for the series (save $31!). 
Fees for not-yet members are $29 each or $125 for the series (save $55!). 
Sign up today!

Business Planning Workshops

The chamber is offering the ActionCOACH "GrowthCLUB" program, which is a series of four all-day business planning workshops held once a quarter.  This series is specifically designed for Business OWNERS and General Managers.  Your team members are welcome to join you, but this program is for owners and people who run businesses.  You will learn a proven and success process from ActionCOACH that is used with thousands of business owners all over the world.  To learn more and register CLICK HERE.

Our goal is to provide learning tips and highlights from a variety of topics, including business planning, team building, leadership development and professional growth.  
Heartland Coaching uses resources from industry leaders, ActionCOACH and The John Maxwell Team.  ActionCOACH is the leading global provider for business and executive coaching and John Maxwell is the highly acclaimed international leader in the professional development and leadership training field. 
These workshops will allow you to sharpen your professional and personal skills and you will find fresh ideas coupled with synergy and energy each session.  This enhances the 'learning' experience that can help you achieve greater success.  We will also provide a special offer at each workshop for business planning workshops and leadership training classes.


David Drewelow, head coach for Heartland Coaching, is a certified John Maxwell coach, trainer and speaker.  He also is a certified business and executive coach with ActionCOACH.
Key BENEFITS Offered by this Series:

1. Join Like-minded professionals.
2. Learn from others' experiences.
3. Draw from others' successes.
4. Learn to raise your development level.
5. Gain new perspective on your goals and action plans.


Where

AmericInn Ottumwa
222 2nd St W
Ottumwa, IA 52501


Organizer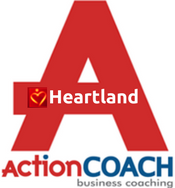 Our vision... "Everyone has a coach." 
David Drewelow is the head coach for ActionCOACH Heartland and since 2002 has built an award-winning team of coaches who have helped hundreds of clients in private industry, government, higher learning and non-profit organizations.  The AC Heartland group shares the belief that people are the #1 asset in every organization.
To maximize value for clients, the ActionCOACH coaches focus on growing people, improving operations and increasing profits using proven business models from these industry leaders:
 ActionCOACH for business and executive coaching. 
The John Maxwell Team for leadership training, professional and personal development. 
Personality Insights (Dr. Robert Rohm) for human behavior assessments and profiles.
ActionCOACH Heartland offers several clients programs including GrowthCLUB, ActionCLUB, BookCLUB, Masterminds, Workshops, Seminars, Training, Assessments, Business Valuations and One-on-One coaching programs.