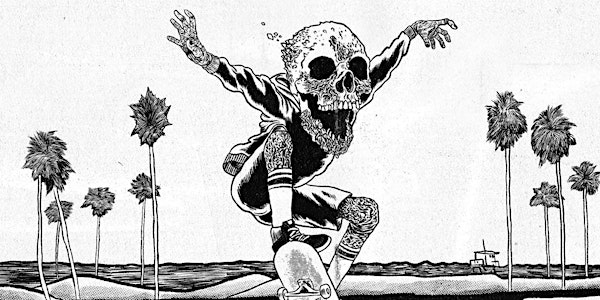 OTTTO + Bastardane with District and Black Moon Lilith at The Brite Room
Event Information
Location
Music Freqs (feat. The Brite Room)
2258 Pickwick Drive
Camarillo, CA 93010
Refund policy
Contact the organizer to request a refund.
Eventbrite's fee is nonrefundable.
OTTTO + Bastardane with District at The Brite Room, Camarillo CA
About this event
General Admission, Standing Room Only.
All Ages Welcome. Tickets will be $15 ATD (if not sold out online)
OTTTO
https://www.otttoband.com/
https://www.instagram.com/otttoband/
Loco grooves straight from the PCH. OTTTO is fronted by Bryan Noah Ferretti on vocals and Guitar, with Tye Trujillo on Bass and Triko Chavez on Drums.
• Vocals, Guitar / Bryan Noah Ferretti
• Bass / Tye Trujillo
• Drums / Triko Chavez
Bastardane
https://www.bastardane.com/
https://www.instagram.com/_bastardane_/
A hard rock trio hailing from Savannah, Georgia. Bastardane fuses fast, high gain riffs and power chord grooves with heavy feedback and clean, dissonant chord progressions to create a unique amalgamation of sludge, thrash, and melodic rock.
• Vocals, Bass / Jake Benn
• Guitar / Ethan Sirotzki
• Drums / Castor Hetfield
WEST COAST 2022 TOUR
This is the band's first time touring together and touring that will start after they both play Bottlerock 2022 and head down the coast playing several shows till the last one in Seal Beach hosted by Jose Mangin. Each band will be playing newer songs from their LPs. "Bastardane" just released their first last month titled "Is This Rage?" While "OTTTO" plans to release their first in Winter 2023 and is dropping a single from the new album before the tour kicks off titled "Skyscraper".
"Bastardane" will be already on tour before Bottlerock as they head across the country to Bottlerock from Savannah where they are based and back there after playing a series of shows. Meanwhile Tye Trujillo from "OTTTO" will also be touring before and after this tour filling in for Ra Díaz on "Suicidal Tendencies" European dates.
The last time both bands played together was back in December 2021 for the Metallica 40th anniversary where they took stage at The Chapel in San Francisco along with Taipei Houston.
Poster Art by Alexis Ziritt and Justin Mohlman
Date and time
Location
Music Freqs (feat. The Brite Room)
2258 Pickwick Drive
Camarillo, CA 93010
Refund policy
Contact the organizer to request a refund.
Eventbrite's fee is nonrefundable.