Description
Course Title:
Seating for the Client with More Complex Seating Needs: How to overcome the Fear of the Complexity.....
Target Audience:
PTs, OTs, COTAs, PTAs, ATPs, Physiatrists; Reimbursement personnel
Course Description:
You have been in the practice of providing seating and mobility solutions for quite some time - You find yourself challenged when faced with the client who appears to have more complex postural/functional and skin integrity needs. Custom Seating (whether its custom configured from scratch through a detailed order form or uniquely molded/shaped for your client) can be daunting at times - the fear of "not getting it right." You use or might be wondering about the use of Interface pressure mapping as an adjunct to your assessment/outcome measurement tools. If any of these statements describe you - This course is for you!
Please join us for a day of learning and interaction designed for the Clinician and/or ATP who is at a more advanced level or who wants to get to a more advanced level in terms of seating assessment and skills. We will aim to have a client who presents with more complex seating needs join us for a hands on assessment in the afternoon. Interface pressure mapping as well as custom seating assessment tools will be on site to assist with our learning experience.
Everyone will leave with immediately applicable skills and processes.
Presenter: Sharon Sutherland, PT
With 20 years of experience in the field of seating and mobility, Sharon Sutherland has given over 700 presentations on the subject worldwide. Sharon graduated from Trinity College, Dublin, Ireland as a Physical Therapist, and has experienced many aspects of the seating and mobility service delivery model.
Credits Offered:
.75 RESNA & AOTA CEUs*
PT credits are pending approval.
*Available to attendees who actively participate in workshop in its entirety and complete the course evaluation.
Meals:
A light breakfast and lunch will be provided. Lunch will be from around 12:00pm to 1:00pm. Optional tours of the Ottobock office will be offered from 12:30 - 1:00pm.
Location:
This training will take place in our state-of-the-art classroom facility at the new Ottobock North American HQ in Austin, TX. An optional tour of the office will be offered during the lunch break.
Ottobock
11501 Alterra Parkway, Suite 600
Austin, Texas 78758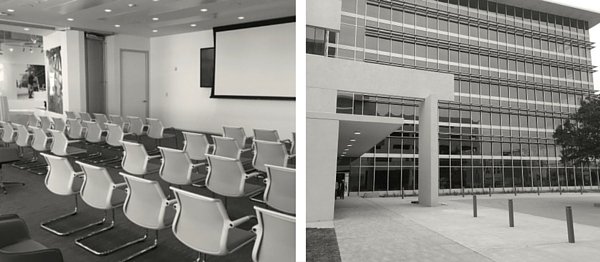 Hotel:
If you are looking for overnight accommodations, there is an Ottobock rate available at the Aloft Hotel which can be reserved at www.aloftaustinatthedomain.com/Ottobock. Just click the link and choose your dates; the rate is pre-loaded. If the corporate rate is not available, please contact ML.Jakala@ottobock.com for alternative options.
Questions:
If you have any questions, please contact your Ottobock Sales Representative, Wayne Cobham, at Wayne.Cobham@ottobock.com or 612 508 9755.
For questions, you can also contact the Ottobock Education Team at uslmseducation@ottobock.com or call 800 328 4058 and ask to speak to an Education Coordinator.