OTPC LEADING TOGETHER 2017: 20th Annual Turning Point Conference & 9th Ann...
Description
OTPC LEADING TOGETHER 2017!
20th Annual Turning Point Conference & 9th Annual Policy Day
For twenty years, OTPC has been working with partners to enact change in communities across Oklahoma. OTPC LEADING TOGETHER 2017 will provide attendees with information and resources to help create leaders and sustain momentum in communities and systems - to improve health for all Oklahomans.
In addition, the conference will highlight best practices regarding effective community coalitions, strategic partnerships and relationship building; offer practical tips and tools that can be implemented in local communities to create a culture of health; engage the community in the development of policy objectives and advocacy efforts; and build connections among like minded individuals who value a holistic view of community health and wellness.
KEYNOTE PRESENTATION - Annual Conference
Rhett Laubach - Torchbears!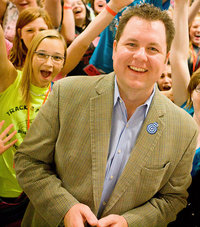 This program is designed to help you understand how to grow and strengthen your influence as it relates to growing and strengthening your organization. Join professional speaker and leadership expert Rhett Laubach as he helps add new focus, strategies, techniques and the fuel to become a Torchbearer. A Torchbearer is an actively engaged ambassador who attracts attention and resources.
KEYNOTE PRESENTATION - Policy Day
Katie Fitzgerald, CEO of the Regional Food Bank of Oklahoma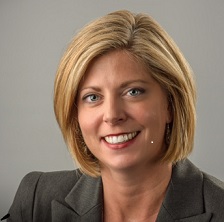 BREAKOUT SESSIONS
Oklahoma Partnership for Expanded Learning * Personal Technology * County Health Rankings * Health Impact Assessments * WSCC: Community Involvement and Family Engagement* Roadmaps to Evidence Based Strategies * Military Partnerships* Navigating Life and Work * TAP Grants and Safe Routes to School Grants * American Indian Data Community of Practice * 2017 State of the State Health Report * Faith Based Approach to Health * AND MORE!
______________________________________________________________________
For more information about OTPC LEADING TOGETHER 2017, contact conference organizers at okturningpointcouncil@yahoo.com, (405) 271-9444 x56514, or visit the official conference website at www.okturningpoint.org/annualconference.
The Public Health Institute of Oklahoma (PHIO) serves as the fiscal agent for the OTPC. Conference Registration Fee: $100