Sales Have Ended
Registrations are closed
Otis College Extension's Open House for Spring 2019 has ended. To be notified about the next Open House and receive information about upcoming courses, sign up for our newsletter: https://signup.e2ma.net/signup/1855679/1801451/
Sales Have Ended
Registrations are closed
Otis College Extension's Open House for Spring 2019 has ended. To be notified about the next Open House and receive information about upcoming courses, sign up for our newsletter: https://signup.e2ma.net/signup/1855679/1801451/
Description
Want to pursue your artistic and professional development or simply stretch your creative muscles? Otis College Extension offers a wide range of beginning, intermediate, and advanced art and design courses for all ages, including children and teens!
At the Otis College Extension Open House, you can...
Get information on Certificate Programs
Attend the Digital Media Arts and Graphic Design Presentation
Meet with instructors and program representatives
See student work and tour the facilities
Learn more about our K-12 courses
Participate in a drawing for a free Extension course*
View all upcoming Winter/Spring courses.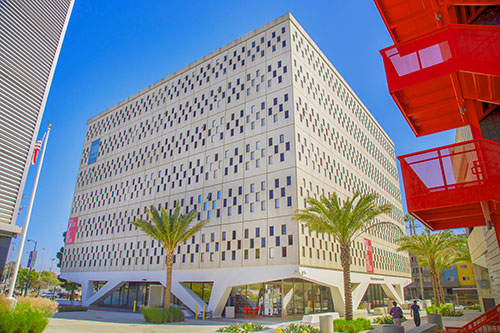 As Otis College celebrates its Centennial and 100 years of educating art and design professionals, we want to help you build new skills and explore different mediums.
Follow your curiosity or develop your passion in…
• Ceramics, Sculpture, and Woodworking
• Digital Media, Animation, Motion Graphics
• Fashion Design
• Fine Arts, Drawing, and Painting
• Graphic Design and Illustration
• Interior Design
• Jewelry Design
• Lighting Design
• Metal and Glass
• Photography
• Printmaking
• Product Design
• Professional Development
• Textile/Surface Design
• Writing and more!
Notes: Although all instructors are invited to attend the Open House, their participation is not guaranteed; please call ahead if you are hoping to meet a particular instructor at the Open House. Contact: 310-665-6850.
*Winner will receive free tuition on an Extension course with a regular fee of $534 or less.