OtherCare: Liberation & Innovation in American Healthcare
When and where
Location
Site Host: Altarum Institute 3520 Green Court #300 Ann Arbor, MI 48105
Refund Policy
Contact the organizer to request a refund.
Description
PPACA "ObamaCare" is the law of the land. The more we learn about the this law, and the more it gets implemented, its failure to address our most pressing healthcare delivery issues becomes evident. The good news is that there are "other" solutions, beyond what politicians offer.
Othercare is the movement to bring better care to patients through price transparency, direct contract care, and self-insured businesses and is the future of patient-centered care in our nation.
This conference is about solutions. It's about the innovators in medicine and health care policy who are solving problems, while bringing back the excellent aspects about being a doctor, and seeing a doctor.
The conference is being held the same Saturday as Art Fair in Ann Arbor, so family members/friends can enjoy the Art Fair during the conference. Business casual attire recommended. 7 hours of Category 2 AMA PRA credits are available for this conference.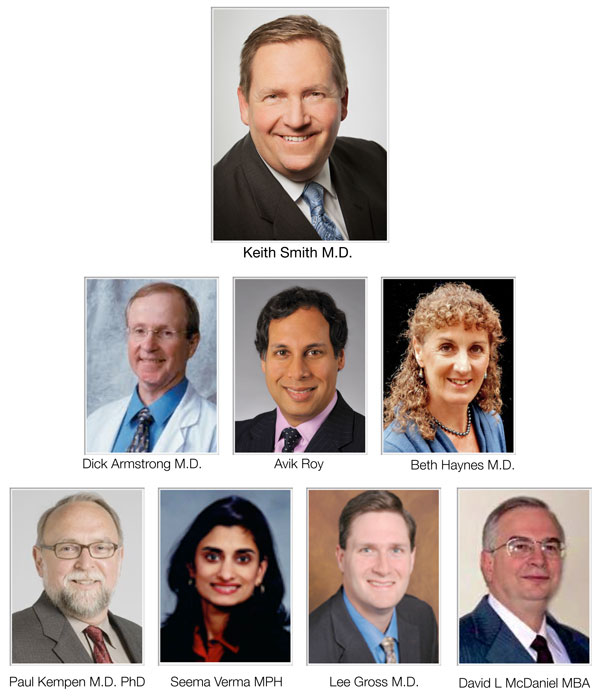 Full Itinerary Downloadable Itinerary Here
8:30-9:00 Registration, Continental Breakfast
9:00-9:10 Welcome & Introductions Dr. Ken Fisher, Nephrologist, President Michigan D4PC
9:10-10:10 Dr. Richard Armstrong MD, General Surgery, Newberry, MI. Chief Operating Officer, D4PC.
"Present Reality in American Medicine: How our Medical Societies Have Failed Physicians & Patients."
10:10-11:10 Seema Verma, Architect of Indiana's Innovative & Successful Medicaid-HSA plan.
"The Healthy Indiana Plan: Success of Health Savings Accounts with the Poor."
11:10-11:20 Break
11:20-12:20 Avik Roy, National Columnist, Manhattan Institute, NYC.
"Do not be fooled by the ACA Medicaid Expansion"
12:20-12:30 Pick up Boxed Lunch
12:30-1:35 Keynote Address Dr. Keith Smith, Anesthesiology. Co-Founder Surgery Center of Oklahoma.
"Surgery Center of Oklahoma as an Innovative Model for Medical Price Transparency: Bringing Value Back to Health Care."
1:35-2:20 David L. McDaniel, MBA Captive Insurance Alternatives Capistrano Beach, CA.
"How the Math Works: Self-Insuring & Stuff that Won't Bore You to Tears"
2:20-3:15 Dr. Lee Gross, Family Medicine. Co-founder Epiphany Health, Ponta Gorda, FL.
"The Epiphany Health Model: Bringing Affordable Direct Contract Care to the Uninsured & Underinsured"
3:15-3:30 Break
3:30-4:25 Dr. Beth Haynes, Emergency Medicine, San Francisco, CA. Exec. Director, Benjamin Rush Society
"Opening The Debate: Benjamin Rush Society Brings Free Market Healthcare Solutions to Medical Students."
4:25 - 5:15 Dr. Paul Kempen, Anesthesiology, Cleveland Clinic, OH. Co-founder www.changeboardrecert.com
"Challenging MOC & MOL: Evidence-Based Medicine, or Monopolized Income Stream for the Medical Boards?"
5:15 - 5:45 Final Q & A, Drs. Edison & McCord-Moderators
6:45 Evening Reception sponsored by AAPS
FAQs
Is my registration/ticket transferrable?
Yes, just email us with the new attendees information or have the new attendee bring a copy of the paper ticket.
Do I have to bring my printed ticket to the event?
No