Description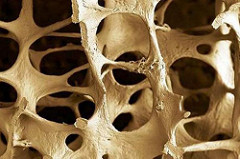 Osteoporosis is a condition that weakens bones resulting in susceptibility to bone fractures and spinal compression.
It is most common in women, especially after menopause, and it can be deadly or life changing. 20% of hip fracture patients die in the following year, and about 30% end up in nursing homes.
Bone is living tissue that breaks down and re-constructs on a regular basis. There is a lot that you can do to support the replacement of lost bone and protect your future.
At this event, Dr. John Ennen of Tustin Holistic Health will be sharing information about osteoporosis and ways to take care of the bones that support your body.
This is an important event for all women in or approaching midlife. About 50% of you will break a bone in the future because of this dangerous, often overlooked disease.
We look forward to seeing your there!