Weekend on Ossabaw Island! Spend two nights on Ossabaw Island!
About this Event
Weekend on Ossabaw Island
Depart Friday, 4:00pm from Burnside Island, just outside of Savannah. After a 30-minute boat ride across Ossabaw Sound, arrive on Ossabaw Island in time for social hour, followed by supper and an evening program that includes an island overview. Saturday morning, enjoy an early breakfast, then travel by pick up truck to the beach to learn about coastal ecology on a barrier island. Enjoy a picnic lunch at the pavillion at the south end bone yard beach. Return to the North End for an Ossabaw dinner. Sunday, sleep in or rise early for breakfast, followed by time to wander the North End on your own. First boat departs the island for the mainland at 11:00 am.
Fees include round trip transportation from Burnside Island to Ossabaw Island's North End; five farm-to-table catered meals; overnight on Ossabaw Island, plus the beach program.
Social distancing and sanitization protocols have been incorporated into the programming, including reduction of the total number of participants.
Registrants will receive a detailed email outlining departure location and time, what to bring, and more.
This trip is designed for adults and for children age 12 and over. Minors must be accompanied by a parent or supervising adult.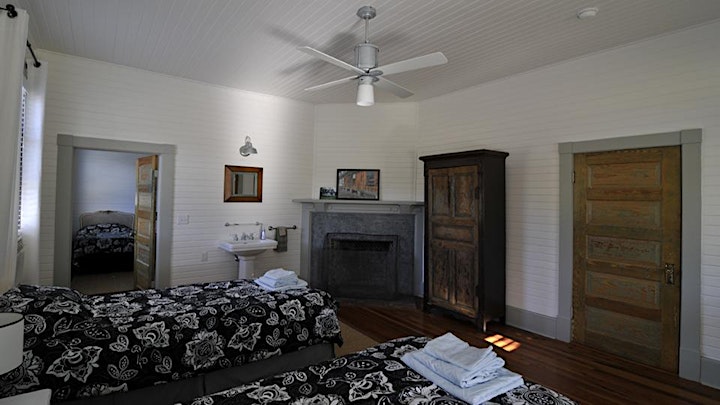 The Boarding House is located on Ossabaw Island's north end and is a restored 1918 Craftsman bungalow. The Boarding House offers comfortable semi-private accommodations. Accommodations are in semi-private rooms with shared bathrooms. Single room (no roommate) available for additional fee.
Camp on Ossabaw in your own tent near the Boarding House & Club House, with full access to rest rooms/showers.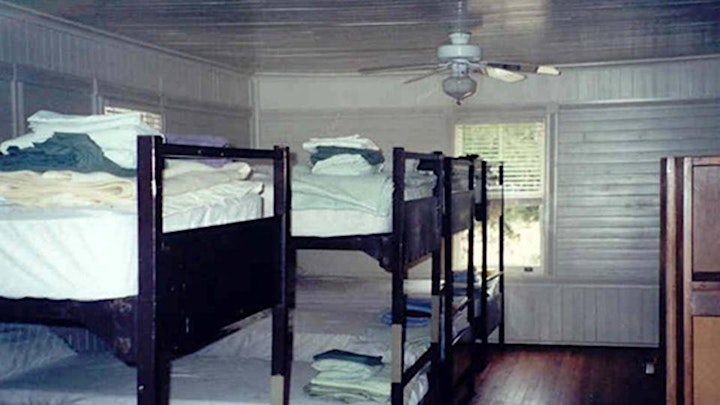 The shared accommodations and bathrooms in the dormitory-style Club House on Ossabaw Island. Pillow, sheets & towels, and blanket provided.