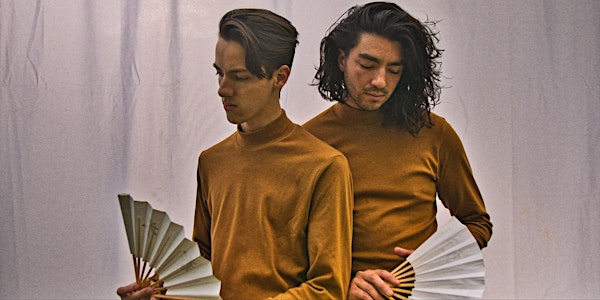 Oshima Brothers
DSP Shows presents Oshima Brothers live in The 9th Ward
Performers
Oshima Brothers
Koko Neetz
Location
The 9th Ward at Babeville
341 Delaware Avenue
Buffalo, NY 14202
DSP Shows presents Oshima Brothers live in The 9th Ward with Koko Neetz
About this event
Unfortunately The Oshima Brothers performance has been cancelled due to treacherous travelling conditions as a result of the storm.
Maine-based indie duo, Oshima Brothers' have been creating music together since childhood. The brothers blend songs from the heart with blood harmonies to produce a "roots-based pop sound that is infectious." (NPR) On stage, Sean and Jamie offer lush vocals, live looping, foot percussion, electric and acoustic guitars, vintage keyboard and bass - often all at once. They want every show to feel like a deep breath, a dance party and a sonic embrace. When not recording or touring they find time to film and produce their own music videos, tie their own shoes and cook elaborate feasts. Maine Public Radio's Sara Willis describes their songs as "beautiful, those brother harmonies can't be beat. They are uplifting and, let's face it, we need uplifting these days."
Buffalo's own Koko Neetz opens the show!