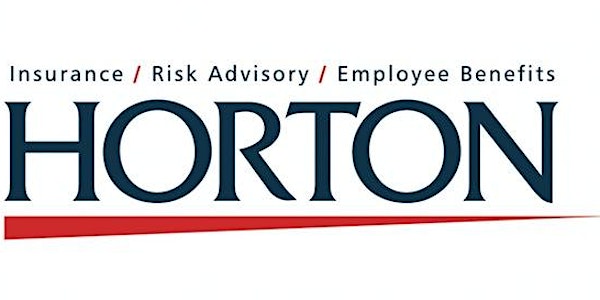 OSHA Gone Wild! Electronic Recordkeeping is HERE (South Bend, IN - 2017)
When and where
Date and time
Tuesday, January 10, 2017 · 8:30 - 11:30am EST
Location
Morris Inn at Notre Dame Salons A&B 1399 N Notre Dame Ave South Bend, IN 46617
Description
Registration is from 8:00 - 8:30 a.m. | Continental Breakfast for Attendees
Please join us in January 2017 for OSHA Gone Wild- New Requirements seminar series as Gary Glader, President of Horton Safety Consultants, presents an update on the OSHA Recordkeeping regulation (29 CFR 1904). This seminar is specifically for employers that are required to prepare and maintain records of serious occupational injuries and illnesses, using the OSHA 300 Log.
OSHA Gone Wild! Electronic Recordkeeping is HERE
On the heels of major changes regarding the reporting of certain injuries and hospitalizations implemented in January of 2015, OSHA now requires many employers to report the information collected on OSHA forms electronically to the agency.
Most employers in the US are required to maintain the OSHA 300 log and post the 300A form by February 1 every year. Prior to the newest requirements issued in May of 2016, OSHA logs were merely completed and posted. No later than July 2017, many employers must electronically file information from the OSHA forms for 2016 directly to the agency.
The agency will be able to track injuries and illnesses reported by these employers as never before AND the information submitted to OSHA will be made public on their website. They believe these moves will "encourage" employers to develop effective safety programs.
The accurate reporting of information on the OSHA logs is more important than ever to avoid scrutiny by the agency and reputational damage of the information being reported.
The new OSHA standard also prohibits employers from engaging in certain "discriminatory" practices that effectively prevent employees from reporting the occurrence of injuries. These practices include blanket post-accident drug testing, safety incentive programs, discipline for safety violations, and discipline for late reporting an injury.
This important workshop will cover:
Overview of the NEW OSHA recordkeeping standard

How to complete and maintain an accurate OSHA log

The difference between first aid and medical treatment cases

How to prevent certain injuries from becoming recordable

How to capture the total number of hours worked

How to calculate OSHA incident rates and benchmarking

Complying with OSHA's new anti-discrimination policies
The electronic recordkeeping requirements and prohibited practices represent a sweeping change in the way OSHA does business. Failure to address OSHA recordkeeping and the new rules subject all employers to scrutiny, inspection, and citations. This workshop should be attended by all safety, human resource, and interested managers.
---
Gary Glader
President / Horton Safety Consultants / Bio
Gary Glader oversees a team of safety professionals dedicated to developing, implementing and managing effective safety and risk management programs. As a Certified Safety Professional, Gary consults with clients interested in reducing the frequency and severity of incidents and injuries in order to help drive the cost of insurance and risk down. Gary also provides clients with OSHA and other regulatory body compliance assistance.
Since 1980, Gary has built relationships with many clients, their supervisors, and employees. These relationships, coupled with Gary's extensive experience, offer strategic advantages to his clients in keeping employees safe, driving down costs, and ensuring compliance with regulatory requirements.
Return to website: http://www.thehortongroup.com/events/osha-gone-wild-electronic-recordkeeping-is-here-south-bend-in-2017
About the organizer
The Horton Group is an insurance, employee benefits and risk advisory firm. We specialize in helping clients turn costs and risk into competitive advantage, and growing the business for tomorrow. Our business is about helping you achieve a higher level of performance. The Horton Group has the people, insight and innovation to get ahead of trends, and offer new ideas on critical challenges. 
Check out our Upcoming Events, Industries, and Future Forum.