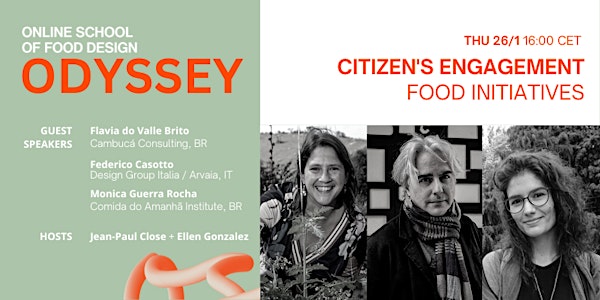 OSFD Odyssey #1 - Citizen's Engagement in Food Initiatives
Discover food resilience and the importance of sustainable living and how to collectively develop the possible solutions further.
About this event
Food is key and sexy to deal with. Key for our health and wellness as well as for our relationship with our environment. Sexy because it brings purpose in life, connects us with other people, creativity, joy and positivity.
With food as a commodity the comfort of obtaining a large variety of food choices through the commercial channels has been dominating the scene for decades. People in general lost awareness about the quality of what they consume and what impact the system has on their health and the environment.
With food as a shared responsibility, the engagement of citizens is key.
Seeing food as a shared responsibility brings back this awareness and engagement with ourselves and our natural environment. Engaging people is difficult. The time that has been gained by the lack of engagement has been filled with other activities. Engagement means a redefinition of people´s daily activities and focus.
There are all kinds of successful examples of citizens engaging with innovative food development systems, developing their own or starting food based communities. This course element tries to show some best practices and inviting to sharing other innovations with us through the FRE2SH network.
Guest speakers:
Flavia do Valle Brito (@cambucaconsultoria)
Cook and Director at Cambucá Consulting, mapping and building value chains between family farmers, chefs, consumers, and educational institutions. Active in several committees and forums for agroecological production, sustainable rural development, and food security. Part of the committee that created the policy for Agroecology and sustainable development in the state of Rio de Janeiro. Recently worked with the FAO and the municipality of Rio de Janeiro in a project of inclusive and sustainable food systems, focusing on the quilombos of the city.
More info: https://cambucaconsultoria.com.br/
Federico Casotto (@designgroupitalia @arvaia_csa)
Design Manager & Food Specialist at Design Group Italia. He leads food and packaging innovation projects for Barilla, Pepsico, Bolton, Hormel and others. Degree in DAMS with thesis in Semiotics. Active member of the cooperative Arvaia, an agricultural cooperative in Bologna organized as a CSA ( Community that Supports Agriculture) where members participate directly in the basic choices and in financing, sharing the risks and benefits of agriculture and receiving the crops in equal parts . Author for the online magazine Doppiozero.
More info: https://www.arvaia.it/
Monica Guerra Rocha (@comidadoamanha @monicaguerrarocha)
Co-founder of the Comida do Amanhã institute, she is an architect, master in urban planning and management, and is currently a doctoral student in Sociology (Cities and Urban Cultures) at the Center for Social Studies / University of Coimbra, where she focuses on the production of urban food scenes . She has more than 10 years of experience with the third sector, focusing on the sustainability agenda. She is a councilor for the city of Rio de Janeiro and for the partner council of the international network 50by40.
More info: https://www.comidadoamanha.org/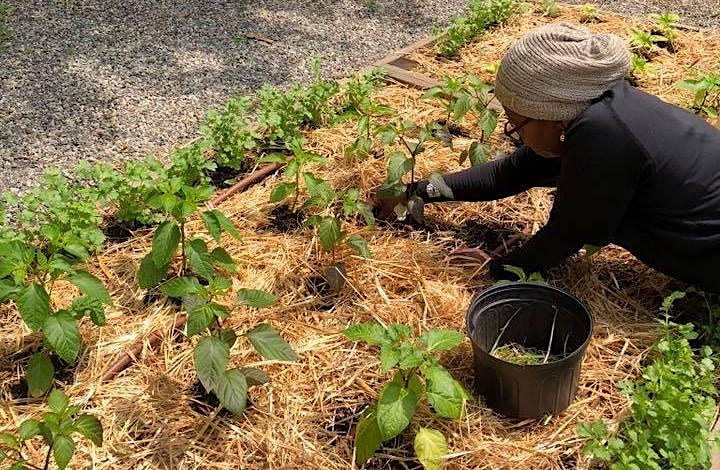 About
OSFD Odyssey is a brand new journey full of adventures. This series is filled with experiences that give knowledge and understanding on the intersecting disciplines of food and design. Each OSFD Odyssey features an invited panel of guest speakers, who share their experiences and opinions to provide valuable insights on the intersection of our food systems and creative interventions. Key takeaways from each conversation feature as part of the program Rebuilding Resilient Food System: The New Mindset for Self-Sufficiency in collaboration with the FRE2SH community.
This OSFD Odyssey is part of an immersive 10 month project around FOOD RESILIENCE, and we welcome you to join us. The session will be facilitated by Jean-Paul Close, founder of FRE2SH, and Ellen Gonzales, Restless Head of Research at the Online School of Food Design.
Find more info about the full program at the Online School of Food Design.
Online School of Food Design (@osfd_onlineschooloffooddesign) is a rapidly growing international community that helps food professionals and accomplished creatives connect with each other to exchange essential skills in order to flourish in their practice. We address the biggest challenges facing the future of our food systems and to inspire change. We offer in-person and online courses, workshops, talks, and one-to-one coaching programs on topics combining food, creativity, and sustainability of all kinds: Environmental, economic, social, and spiritual.