OSDC-PIRE Workshop 2014 Amsterdam

Monday, June 16, 2014 at 8:30 AM

-

Friday, June 20, 2014 at 7:30 PM (PDT)
Event Details
Big Data and Cloud Computing:
The third OSDC workshop (http://www.opensciencedatacloud.org funded in part by the NSF PIRE program) in Amsterdam will gather young researchers and experts to address today's challenges and to develop understanding in how best to exploit our growing wealth of data. The participants, from North and South America, Japan, and Europe, will engage in talks, discussions, hands-on tutorials, and debate. The outcome should be as follows: new ideas, new understanding, and lasting international alliances pursuing collaborative research.
Organisation:
Prof. Robert Grossman PhD, University of Chicago
Prof. Heidi Alvarez PhD, Florida International University
Prof. Paola Grosso PhD, University of Amsterdam
Prof. Cees de Laat PhD, University of Amsterdam
Prof. Ana-Maria Oprescu PhD, University of Amsterdam
 
Location:
The workshop will be held at CWI Eulerzaal Conference Hall (125 Science Park, Amsterdam)
http://www.wcw.nl/nl/eulerzaal/

Some of the events will be at the Faculty of Science, UvA (904 Science Park, Amsterdam).
http://www.scienceparkamsterdam.nl/nc/en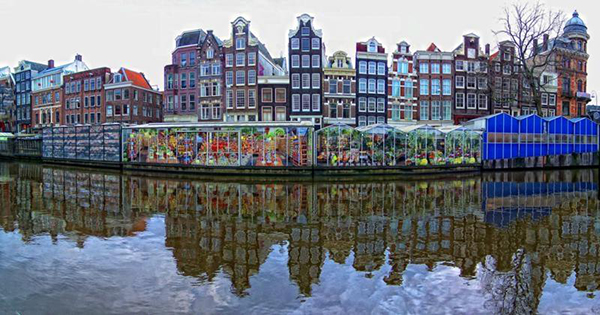 Lodging:
Hotel CASA 400
http://www.hotelcasa400.nl/en/index.html

Directions:
From CASA 400 to CWI Eulerzaal Conference Hall
Casa 400 is located close (approx. 3 minutes walk) to the Amsterdam Amstel Station.
http://www.hotelcasa400.nl/en/route.html
or by google maps: http://goo.gl/maps/H9UL5
From the Amstel Station, bus no 40 departs every 15 minutes and takes you to the Science Park in approx. 7 minutes.
From Schiphol Airport to CWI Eulerzaal Conference Hall
By train
Twice an hour a train goes from Schiphol to Amsterdam Science Park directly.
Or take the train to Amsterdam Central Station and from there take the train (Sprinter) direction Almere-Oostvaarders / Lelystad Centrum and get out at Amsterdam Science Park Train Station.
By Taxi from Schiphol Airport: Depending on traffic, a taxi can take you from Schiphol to Science Park in 15 to 30 minutes at a cost of about 50 euros.
Overview & Structure
Thank you for your interest in registering for this by-invitation-only workshop. In order to help us with the organization we ask that you select a ticket for each day you will attend the workshop. Please also indicate whether you will attend the Boat Trip, Dinner, and/or Museum Trip by selecting 1 ticket for yourself. You will also have the opportunity to bring one or more guests by indicating the number of extra tickets you will need. The guests are not covered by your registration and the economical cost will be decided at a later date.
Day

Topics

Social Events

Monday

Welcome. 

Introduction to OSDC software and methods.

PICO presentations: 2-min self-introductions.

Refreshements

 

Tuesday

Dealing with Big Data.

Dinner

Wednesday

The research challenge/bazaar

 

Canal cruise

Dinner

Thursday

Projects developments.

Technology topics of general interest with hands-on opportunities.

Free time

Friday

Conclusion challenge

Wrap-up

 

 

 (Optional) Museum Trip
Agenda  here
When & Where

University of Amsterdam- CWI Eulerzaal Conference Hall
125 Science Park
Amsterdam
Netherlands


Monday, June 16, 2014 at 8:30 AM

-

Friday, June 20, 2014 at 7:30 PM (PDT)
Add to my calendar
Organizer
The System and Network Engineering (SNE) research group focuses its research on emerging new local and wide area optical networks and the associated models, systems and protocols. The group builds tools and proof-of-concept applications that promote optimal use of these high speed networks, and develops grid middleware to empower applications to optimally allocate and use these infrastructures. Security of the required mechanisms, infrastructure, middleware, applications and the privacy of data in distributed processing environments is an essential aspect of the research. The research group works closely together with the SNE Master and the Computer (Grid) Science Master programs to disseminate knowledge through education.
System and Networking Engineering is one of the groups in the Institute for Informatics of the University of Amsterdam.
See the Research and Projects pages for a listing of the main research lines and current research projects of our group.