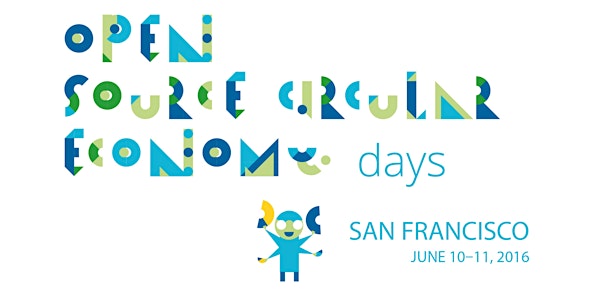 OSCEdays San Francisco
When and where
Location
IDEO San Francisco 501 Embarcadero San Francisco, CA 94105
Refund Policy
Contact the organizer to request a refund.
Description
Sustainable by Design and OpenIDEO are proud to host the first ever OSCEdays event in San Francisco!
What is it?
OSCEdays is a global event & community whose goal is to create open resources & possibilities for a global shift toward a waste-free, sustainable and environmentally friendly Circular Economy.
San Francisco will be hosting a 'design hackathon for sustainability', one of the 60+ events that will happen in parallel across the globe between June 9th-13th that aim to converge different cultures, communities & ideas for a sustainable future!
And participating in each city, a community of unique and creative minds will converge to discuss and work together on all kinds of challenges around the idea of an Open Source Circular Economy.
What will we be working on?
Teams will be formed at the event and have the opportunity to collaborate on challenges working toward the development of a Circular Economy, ranging from topics in agriculture and textiles to energy and data. More info on challenge topics coming soon!
---
Schedule of Events
In line with the mission of our blog, Sustainable by Design, we seek to inform our community on sustainability issues, to inspire through showcasing innovative ideas, and to take action toward a more sustainable future.
Friday, June 10th: Inform & Inspire
6:00 - 6:30pm

Check-In & Mingle

6:30 - 7:15pm Guest Speakers on Open Source

7:15 - 7:45pm

Guest Speaker on Circular Economy

7:45 - 9:00pm Project Exhibition & Open Conversations
Saturday, June 11th: Act
9:15 - 10:45am Check-in, Breakfast, Ice Breakers & Project Selection




10:45 - 12:30pm OPEN LEARNING: Ethnography and Systems Mapping

12:30 - 12:45pm

Group Share: Key Insights

12:45 - 1:30pm Lunch (food will be provided)
1:30 - 2:30pm CREATIVE SPRINT: Brainstorming


2:30 - 3:30pm HACK TIME: Prototyping an Experience

3:30 - 4:30pm OPEN SOURCE TIME: Giving Project Feedback and Iteration

4:30 - 5:15pm Group Share: Project Pitch & Connect with OSCEdays Vancouver & LA

5:15 - 6:30pm Feedback & Open Conversations!
---
Thank you to all of our speakers and sponsors for helping us with this event! We encourage you to check out their work!
Our speakers for Friday night:
John Willinsky is Khosla Family Professor of Education and Director of the Program in Science, Technology, and Society at Stanford University, as well as Professor (Part-Time) of Publishing Studies at Simon Fraser University. He directs the Public Knowledge Project, which conducts research and develops open source scholarly publishing software in support of greater access to knowledge. His books include the Empire of Words: The Reign of the OED(Princeton, 1994); Learning to Divide the World: Education at Empire's End (Minnesota, 1998); Technologies of Knowing (Beacon 2000); and The Access Principle: The Case for Open Access to Research and Scholarship (MIT Press, 2006).
Amanda Hickman is the Senior Fellow in BuzzFeed Open Lab for Journalism, Technology, and the Arts.
Kevin Drew is the Senior Residential and Special Projects Zero Waste Coordinator for the San Francisco Department of the Environment (SFE). He brings over 26 years experience to the position including directing non-profit recycling and reuse operations and shaping resource conservation policy at local and statewide levels. He has had the privilege to bring San Francisco's Zero Waste message and its policies, programs and real-world experience to cities in the United States and around the world.
Our Challenge Sponsors:
Tiny Farms Inc. is developing high efficiency, scalable systems for rearing insects. Insects have incredible potential for use as food, feed and for bioconversion of wastes. We apply design thinking, data capture and analytics to develop improved farming equipment and integrate low cost automation. Currently Tiny Farms is developing a platform that will allow farmers to rear food grade crickets, with a pilot plant operating in San Leandro, CA.
ecoAmerica builds climate leadership in America with research-driven marketing, partnerships, and national programs that connect with Americans' core values to bring about and support change in personal and civic choices and behaviors.
CaribShare Biogas is a social enterprise and registered charity in Jamaica turning organic waste from hotels and small pig farms into biogas (type of biofuel) and fertilizer for sale. Our mission is to deliver clean energy from organic waste in a manner that strengthens rural livelihoods.
Bee Downtown installs and maintains beehives on rooftops of businesses in cities, where honeybees thrive, to rebuild honey bee populations.
RE-volv empowers people and communities to take action on climate change by crowdfunding solar projects in communities around the country.
Tree Adoption Uganda provides trees as start-up capital for unemployed youth to set up agribusinesses while building resilience in farming communities in Uganda.
Food and Fun Sponsors:
Bitty Foods is a San Francisco-based company that makes delicious, healthy snacks with cricket flour. The name might be Bitty, but their mission is huge— to help alleviate stress on the global food system by popularizing edible insects as a sustainable protein source that conserves natural resources and can feed billions of people. Bitty products have received accolades in publications including the New York Times, Fast Company and Vogue magazine, and Bitty was named one of Entrepreneur magazine's 100 Brilliant Companies of 2014.
Farm Hill is a food startup delivering healthy, delicious meals directly to you! Healthy eating should be simple – getting great-tasting food that fills you up and doesn't contain a bunch of processed stuff shouldn't be so hard! So, we are building a new kind of food company – one you can trust to deliver delicious, extraordinarily healthy meals, making healthy eating easy and extremely tasty! Our mission is to make eating well easy and delicious. We recognize that we don't always have time to cook at home or to seek out healthier options -- especially for lunch during the week. So, we're here to help you make food choices you can feel great about!
Wilted Green is a party game for the eco-cynic in all of us. Wilted Green takes the concept of Cards Against Humanity and adds an environmental twist. Now you can kick off those Birkenstocks, fill up your Nalgene with craft beer, and take a break from saving the planet in good conscience. Each Wilted Green deck contains 200 amusing and provocative cards to bring a bit of levity to the kind souls among us who carefully weigh the environmental consequences of every decision they make. To learn more or submit your ideas for cards to include in the game, visit wiltedgreen.com or email us at wiltedgreen@gmail.com.
---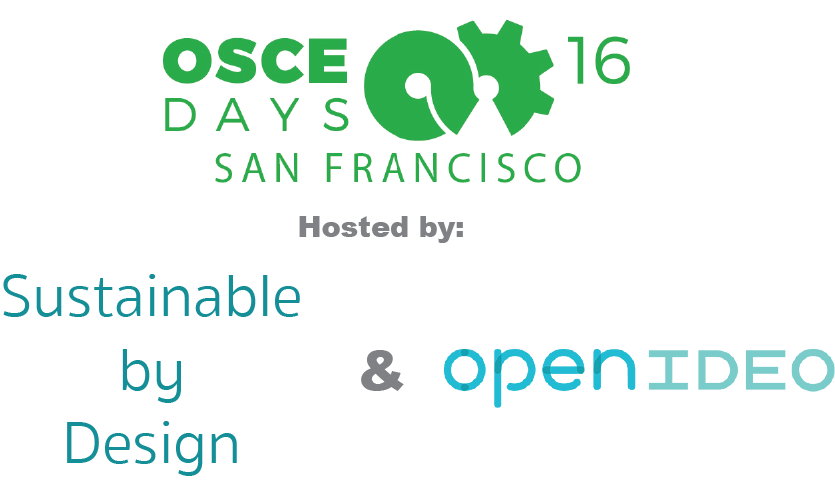 Contact sustainablexdesign@gmail.com if you are working on cool ideas in the sustainability space. We are interested in hearing from you about presenting a challenge for us to work on, or about becoming an event sponsor!