Description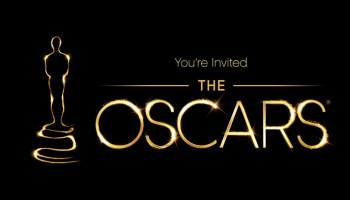 You are cordially invited to start the 2016 Oscars off right with this first-of-its-kind experience. Countdown to Oscars Sunday with the help of IVY Entertainment and open bars all night. Mix with motion picture professionals from CAA, WME, Paramount, and Sony, and Universal and alums from Harvard, Princeton, Yale, Brown, Cornell, U. Penn, Stanford, Columbia, Dartmouth, NYU, UCLA, and USC in a fun and relaxed environment. Celebrate the nominees for THE BIG SHORT, BRIDGE OF SPIES, BROOKLYN, MAD MAX, THE MARTIAN, THE REVENANT, ROOM, and SPOTLIGHT while making new connections.
9:00pm - Sign in @ Station Hollywood (posh outdoor lounge at the W Hotel)
9:30pm - Vodka open bar @ Station Hollywood
10:30pm - Limo Bus pick up @ Station Hollywood
11:00pm - Limo Bus drop off @ The Argyle
11:05pm - Free entry + Ivy VIP section @ The Argyle (Free bottle service)
Midnight - Oscars Countdown Toast and Celebration

The evening will commence at the posh outdoor lounge at the W Hotel (next to the metro stop) with light mixing and an open vodka open bar. For those who wish to continue in style, the IVY Entertainment exclusive limo bus will pick up VIP party guests and whisk them away to The Argyle. The party culminates at The Argyle with FREE entry, FREE bottle service, an IVY VIP section, and a countdown toast to Oscars Sunday.