Oscar Wilde at Oscar Wilde: Libations & Literature in the Temptation Room

Tuesday, February 13, 2018 from 5:00 PM to 7:00 PM (EST)
Event Details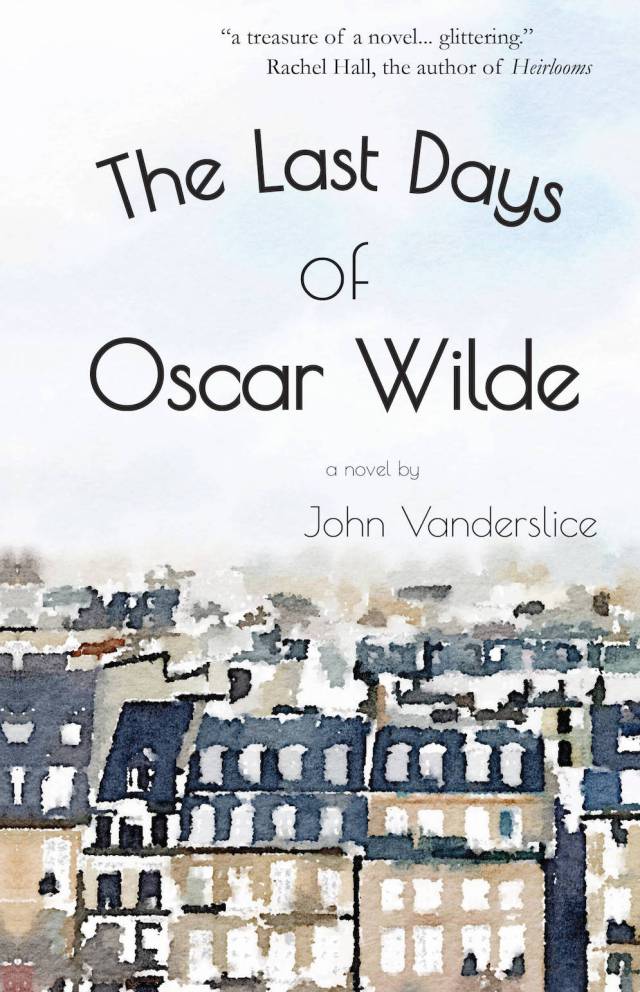 Brooklyn Social Media invites you to the Temptation Room at Oscar Wilde NYC to enjoy a drink, hors d'oeuvres, and a reading of The Last Days of Oscar Wilde by John Vanderslice.  John will be in conversation with Rachael Gilkey, Director of Programming and Education at Irish Arts Center.  All attendees will receive a copy of the book.  The all inclusive ticket cost is $60.
Oscar Wilde NYC is a new bar and restaurant at 45 West 27th Street, which pays homage to the sophisticated debauchery of its namesake.  Its extraordinary art and object collection, such as the 1840's French marble fireplace in the Temptation Room, evokes the extravagance of the Victorian Era.
The Last Days of Oscar Wilde (Burlesque Press, January 15, 2018) How is it possible that the genius author of such 19th century classics as The Picture of Dorian Gray and The Importance of Being Earnest died destitute in Paris at the age of 46? In John Vanderslice's vivid and heartbreaking novel, we meet Oscar Wilde after a two year incarceration in an English prison for gross indecency. Once free, his reputation and finances in ruins, he leaves England for Paris where, frequently inebriated, he stays in shabby hotel rooms paid for by his few, remaining friends. In Vanderslice's deftly-imagined portrayal, Wilde's idiosyncratic and affecting greatness is revealed. Through his thoughts and interactions, we experience the heart and mind of a literary giant brought down by the "morals" of his time.
John Vanderslice is the author of Island Fog (Lavender Ink), a collection of ten stories and two novellas set on Nantucket Island, named by Library Journal as one of the Top 15 Indie Fiction titles of 2014. A native of the Washington DC area, John has an MFA from George Mason University and a PhD from the University of Louisiana-Lafayette (ULL). After graduating from ULL in 1997, he began teaching at the University of Central Arkansas (UCA), where he is a much loved professor of writing. His fiction has  been published in many leading journals, as well as several anthologies, including Chick for a Day and The Best of The First Line.
Brooklyn Social Media brings a human and tech savvy approach to publicity and promotion. Founded in 2012 by acclaimed blogger Louise Crawford, and joined by Linda Quigley in 2015, we are enthusiastic advocates for people and projects we believe in. We aim to tell your story, get the word out, and create some buzz. It all starts with strategic and creative thinking, which leads to dynamic messaging, eloquent and eye-catching press materials, persistent media outreach, authentic social media, website design and event planning. As one client writes: "I felt both championed and nurtured. It's as hard to promote a book as it is to write it, and it would have been impossible to survive the process without BSM's enthusiasm and perseverance."
Have questions about Oscar Wilde at Oscar Wilde: Libations & Literature in the Temptation Room?
Contact the organizer
When & Where

Oscar Wilde
45 West 27th Street
New York, NY 10001


Tuesday, February 13, 2018 from 5:00 PM to 7:00 PM (EST)
Add to my calendar