Event Information
Refund Policy
Contact the organizer to request a refund.
Eventbrite's fee is nonrefundable.
About this Event

Making Change Through Purposeful, Retellable Stories - featuring Jay Golden, Co-Founder and Chief Storyteller, Retellable
Audience: For Marketing and Sales Managers, Directors and VPs of OSC2 Member Brands
Dates: July 17 and 24, 2020
Time: 12:30 PM - 2:00 PM
Format: Two live online sessions (90 min each) with interactive break-outs and video lessons between each session.
Price: $250 for OSC2 Rising Star Brands / $300 for OSC2 Core Brands
About the Course
Purpose-driven brands are a force for good in a time when the world dearly needs it. And as a storykeeper – the one who has the job of finding, holding and sharing your organization's many forms of stories – your company's impact depends on your team's ability to create and communicate compelling narratives.
Every day through the stories you tell, you have a new opportunity to open hearts and minds, and to illuminate the powerful transformations that your company is bringing to life – all as you further your critical business goals.
This two-part course is about defining and developing a core collection of purposeful stories to be shared in many ways. That work begins with deepening your understanding of why stories matter and how they work, so you can find stories that will create connection, build relationships and inspire others to join in on your cause and your brand journey.
In this highly-interactive course, led by Jay Golden, storytelling coach, speaker, and author of Retellable: How Your Essential Stories Unlock Power and Purpose, you will:
Strengthen your ability to tell a story
Learn the Retellable approach to why stories matter, what stories are, and how they work
Learn the Journey Curve framework to help you shape any story
Shape and share your company's purpose story as you learn from the challenges and success of others
Shape your own purpose story
Learn prompts and frameworks to help build a pipeline of stories that deliver on your key messages
Jay Golden, Chief Storyteller and Story Coach, Retellable
"For a story to change the world," author and storytelling coach Jay Golden says, "It has to change you first."
That's why, after a dozen years working at the cutting edge of digital storytelling, Jay shifted his attention to unlocking the purpose of globally transformative leaders through the stories they tell, one-to-one and one-to-many.
Today, as the co-founder of the storytelling company Retellable, Jay coaches and trains founders, innovators, and social entrepreneurs at companies such as Google, LinkedIn, Numi Tea and Rainforest Action Network. With an approach that is both personally transformative and also universally applicable, his book, Retellable: How Your Essential Stories Unlock Power and Purpose, is a guide to storytelling using his original framework - The Journey Curve.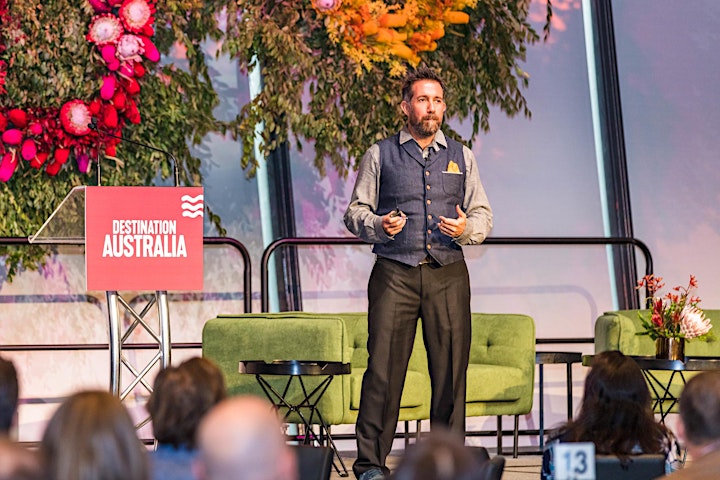 About Jay's Work...
Our work together helped me organize my insights and stories for speaking and also for launching my new company. In fact, I've been using one of the stories that you helped me with in many successful pitches. We got a huge amount of mileage out of that story!
Jessica Rolph, Co-Founder of Happy Baby, Co-Founder of Lovevery
I came to Jay with a lot of ideas, and threw a bunch of spaghetti against the wall. He took what I had and made a beautiful circle of stories.
Ahmed Rahim, CEO and Co-Founder, Numi Tea
The team was just blown away with what you did for us. Hopefully the start of a great journey towards becoming powerful storytellers.
Steve Spivak, Head of Global Sales Tauck Travel
Jay is a skilled presenter who energetically articulates the transformational power of story in branding. Our attendees walked away with a step-by-step understanding of how to craft effective, authentic (Retellable) narratives.
Denver Lewis, Community & Conference Content Manager , New Hope Network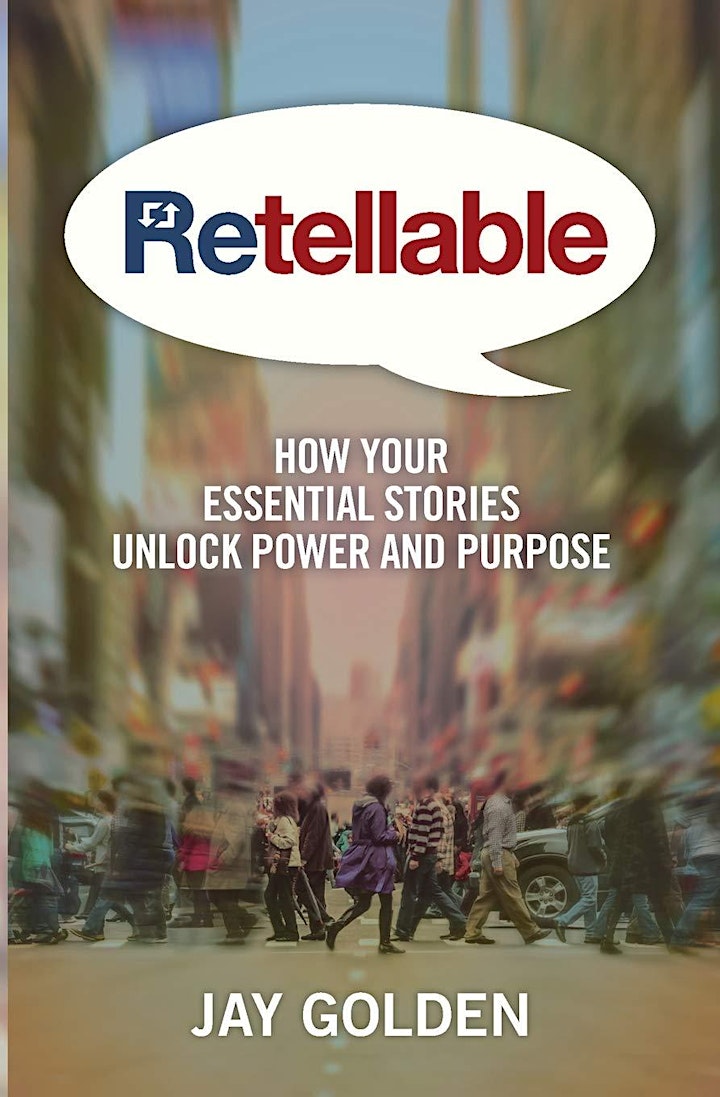 Location
Refund Policy
Contact the organizer to request a refund.
Eventbrite's fee is nonrefundable.