Description
WEBINAR: WHERE DOES OUR PACKAGING GO? // OCT 03, 2017
Compost, recycling, and landfill with waste managers and their on-the-ground experience
Presented in partnership with Elk Packaging and Futamura
Join us for an engaging webinar, which will highlight current composting infrastructure and how it poses barriers and opportunities for environmentally friendly packaging. This panel will showcase some of the significant limitations to the recovery of compostable packaging today, including lack of residential access and waste handlers not wanting to accept this new form of packaging. We will, however, also discuss some of the criteria for required to overcome these hurdles. OSC2 companies can play a pivotal role in shaping programs for collection and processing but need to first understand the current issues. How do Organic agriculture rules impact what a composter can accept, and what can natural foods companies do to help change this? What types of packaging applications make sense for composting, and how can the value proposition be improved?
The program will be led by Lara Dickinson, CoFounder and Executive Director of OSC2 and Rhodes Yepsen, Executive Director of Biodegradable Products Institute (BPI)
Panelists include:
Reyna Bryan – Director of Strategy, Elk Packaging
Kate Davenport – CoPresident, Eureka Recycling
Tim Dewey-Mattia – Public Education Manager, Napa Recycling & Waste Services
Jake Duame – SET
Nora Goldstein – Editor, Biocycle
Terry Phillips – President, BioBag
Our Partners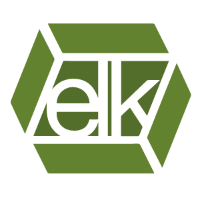 Founded by the late Chris Schafer, Elk Packaging is a family owned business that predominately serves the western United States. Our family has been producing packaging for our customers for over 35 years.
Elk's mission is to deliver a superior product, provide excellent service and remain extremely competitive. Elk prides itself in taking great care of its customers whether it be delivering a single product or overseeing an entire turnkey operation.
Elk Packaging is committed to protecting the health of the planet for future generations and is leading the way to develop new sustainable solutions for its customers.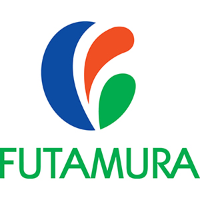 As the global leader in renewable and compostable packaging films and cellulose casings, Futamura is dedicated to providing high-quality specialty products that enhance the lives of the people who use them. Our commitment to safety, R&D and customer service has led to ethical and sustainable partnerships ranging from niche specialty producers through to the world's largest brand owners.
About the Speakers
Rhodes Yepsen, Executive Director
Biodegradable Products Institute (BPI)
Rhodes Yepsen is Executive Director of the Biodegradable Products Institute (BPI), the leading certification organization for compostable products in North America. A nonprofit, the BPI's goal is to assist in the diversion of organic waste to composting, by verifying that products and packaging will completely break down in a professionally managed composting facility, without harming the quality of that compost. Prior to joining BPI, Yepsen worked for Novamont, served on the Board of Directors at the U.S. Composting Council (USCC), and was Associate Editor at BioCycle magazine. He graduated from Oberlin College.
Reyna Bryan is an entrepreneur, inventor and business strategist dedicated to the development of green business solutions. She is the Director of Strategy for Elk Packaging, a company specializing in sustainable packaging solutions for food products. Elk is a leader in commercializing fully compostable, highly functional flexible film food packaging.

Reyna has an educational background in mechanical engineering and engineering management.
She has worked across several different industries, from oil & gas, aerospace, consumer products, sheet goods, manufacturing, packaging, and management consulting. She is passionate about material management, circular economy development and breaking down value chain siloes to create innovative solutions that improve the health of humans, communities and the planet.
Kate Davenport – CoPresident
Eureka Recycling
Kate is the Co-President of Eureka Recycling, a zero-waste non-profit social enterprise, that demonstrates zero waste as a strategy to address climate change, local economic development, and social and environmental justice. Previous to the role of Co-President, Kate was the Director of Business Development at Eureka and led on merging Eureka's mission and values with business development, materials marketing, and operational systems change and efficiencies. Kate co-developed operations for Envirelation, the first commercial organics collection service in Washington DC. As Program Director for EcoVentures International, Kate provided microfinance and development services for community-based enterprises in the areas of sustainable energy; waste reduction, recycling and composting; and sustainable agriculture.
Lara Dickinson, CoFounder & Executive Director
OSC2
Lara co-founded OSC2 (One Step Closer to an Organic Sustainable Community), to work with mission drive leaders toward regenerative food and agriculture solutions. In this capacity, she launched the Compostable Packaging Collaborative, the Climate Collaborative and Climate Day for the Natural Foods industry.
She also runs Pluot Consulting where she deploys her 20 plus years of natural products experience to work on executive-level marketing, sales, and strategic planning with some of the most mission-driven food companies in the world. Lara was the CEO of LightFull Foods, VP Marketing & Retail sales at Numi Organic Tea, and VP of Marketing at the Balance Bar Company leading up to its acquisition by a major CPG company.
Lara received an MBA from Cornell, a BS in Finance from the University of Southern California and completed graduate work at Oxford. She lives in Piedmont, CA with her husband, three young children, and 10 chickens
Tim Dewey-Mattia, Public Education Manager
Napa Recycling & Waste Services
Tim Dewey-Mattia is the Recycling & Public Education Manager for Napa Recycling & Waste Services, the local franchise hauling company in Napa, California and the operator of Napa's Recycling & Composting Facility. He got his start in the recycling field over 20 years ago – first with the Middlebury College recycling program and then for non-profit recycling organizations in San Francisco. He has been at Napa Recycling since 2005 and works on all aspects of recycling and composting program development, implementation and outreach. Tim is also currently on the Board of Directors of the Northern California Recycling Association.
Jake Duame
SET
(Jake Duame is the Quality Control and Environmental Compliance Technician for Specialized Environmental Technologies, Inc. (SET). SET owns and operates several composting facilities including one source-separated organics composting facility that receives a substantial portion of the organics generated in the Twin Cities Metro and surrounding area. Jake is responsible for overseeing the organics inspection program, managing the Seal of Testing Assurance (STA) sampling program, ensuring environmental compliance, and providing educational outreach to the community. He has a Bachelor's of Science in Waste Management from the University of Wisconsin – Stevens Point.
Nora Goldstein,
Editor BioCycle
Nora Goldstein is Editor of BioCycle, the Organics Recycling Authority, published by The JG Press, Inc. in Emmaus, PA (www.biocycle.net). BioCycle is in its 57th year of publishing. Nora has authored numerous articles on all facets of zero waste, food recovery and recycling, composting and anaerobic digestion. Additional responsibilities at BioCycle include BioCycle Conferences, BioCycle National Surveys, and BioCycle's FindAComposter.com®, FindADigester.com and FindOrganicsHauler.com, free online directories. She is a recipient of the US Composting Council's Hi Kellogg Award for Outstanding Service to the Composting Industry and the American Biogas Council's Biogas Visionary Award. Nora serves as a Board Member Emeritus of the American Biogas Council. Rhodes Yepsen, Executive Director Biodegradable Products Institute (BPI)
Date and time
Location
Refund policy
Organizer of OSC2 Packaging Collaborative Webinar: Where does our packaging go?
About the  Packaging Collaborative
One of our key initiatives is to secure a functional and sustainable option for our heat sealable/flexible overwrap and pouch applications. This is an Achilles heel in the industry since many of the most sustainably minded companies in the world do not have an environmentally friendly, non-GMO, packaging options when it comes to flexible packages.
We believe that the best way to address this significant challenge is to open source our work. Nearly every company is trying to accomplish a similar goal, and by working together, we have the chance to drive an industry shift toward a planet-friendly approach.