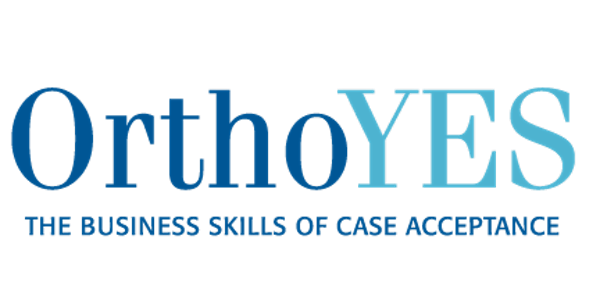 OrthoYES 2021 WEBINAR LEARNING SERIES for: Doctors, TCs and Front Desk
SPECIAL EARLY-BIRD PACKAGE PRICING AVAILABLE NOW!
Date and time
Starts on Friday, April 16, 2021 · 9am PDT
Refund Policy
Contact the organizer to request a refund.
About this event
_______________________________________________________________________________________________
CAN'T MAKE A SESSION?
NO PROBLEM.
ALL SESSIONS ARE RECORDED AND AVAILABLE FOLLOWING EACH LIVE EVENT
_______________________________________________________________________________________
DOCTOR and TC SESSIONS
April 16 ● May 14 ● June 4 ● June 25 ● July 16
FRONT DESK SESSIONS
September 10 ● October 8 ● November 12
DISCOUNT TICKET PACKAGES AVAILABLE – Click "Tickets" to see packages
_______________________________________________________________________________________________
FRIDAY, APRIL 16th 12:00-1:00 EST
DOCTOR/TC SESSION:
Advanced Consultation Skills: How to Maximize Results in Starting New Cases
Building on the success of his 2020 webinar on negotiating, this session takes the subject of maximizing new patient starts to the next level. Drawing on material from his newest book, Doctor's Orders, and latest training techniques, your instructor will present advanced strategies in how to handle a myriad of complex situations involving fees, payment options, negotiating, and other, related issues.
FRIDAY, MAY 14th 12:00-1:00 EST
DOCTOR/TC SESSION:
How to Optimize The Virtual NP Consultation
Due to the recent pandemic, virtual patient communication has become, by necessity, a standard treatment method. This way of communicating is becoming also popular with patients and is here to stay. In this groundbreaking session, your instructor will show participating Doctors and TCs how to structure and deliver a virtual new-patient consultation with potential patients that is on a par with the in-office experience. Doctors and staff are welcome to participate.
FRIDAY, JUNE 4th 12:00-1:00 EST
DOCTOR/TC SESSION:
Advanced Shopper Strategies: How to Win New Cases Without Lowering Fees
For most practices, at least half of all visitors are considering multiple options for treatment. The key to winning a case against competition is to know that you have competition for the case, and knowing what to do once this has been established. This session includes the complete process for accomplishing this and provides a wealth of new strategies for handling various competitive situations. This session will provide participants with detailed, step-by-step scripting for winning cases at higher fees.
FRIDAY, JUNE 25th 12:00-1:00 EST
DOCTOR/TC SESSION:
Time Management Skills: Keeping Up With It All and Staying on Schedule
Doctors and TCs are increasingly handling multiple duties in the practice in addition to starting new patients. For doctors, the issue is not getting behind. For TCs, it is often difficult to follow up consistently with "pending" cases. Your instructor had years of experience in training business people on the topic of time management and in this program, he will show you how to organize your schedule, prioritize tasks, and get more done in less time.
FRIDAY, JULY 16th 12:00- 1:00 EST
DOCTOR/TC SESSION:
How to Sell Carry-Out: Structuring Take Home Materials For Pending Cases, both Virtually and In-House
Documents that you give your visitor are often passed to the Economic Buyer – and that person is often not present for the consultation. This makes your post-consult materials extremely important to starting new cases. This program was one of the highest rated sessions at the AAO Convention in 2019. You will learn everything you need to know to put together materials that make a convincing case for choosing your practice. Samples are provided.
________________________________________________________________________________________________
FRIDAY, SEPTEMBER 10th 12:00-1:00 EST
FRONT DESK SESSION:
Dealing with Difficult People on the Phone
Dealing calmly and effectively with difficult people on the telephone is one of the most important skills needed at the front desk. Building on the success of her 2020 Front Desk webinars, in this session Keri Scott will identify the Seven Most Unwanted Callers and provide detailed instructions for handling each situation professionally and effectively. Detailed scripting will be included.
FRIDAY, October 8th 12:00-1:00 EST
FRONT DESK SESSION:
Time Management Skills for the Front Desk
Given the reactive nature of time management at the front desk – handling incoming calls, receiving visitors, and checking in patients, to name a few – the ability to prioritize tasks and stay on top of patient communication is increasingly difficult. This session addresses the key challenges faced by the front desk team and provides specific tips and strategies for maximizing your productivity.
FRIDAY, November 12th 12:00-1:00 EST
FRONT DESK SESSION:
Outstanding Customer Service in the Age of Covid: Patient Communication in Difficult Times
In an environment where many service businesses use the pandemic as an excuse for providing poor customer service, a silver lining exists for those who recognize an opportunity to shine. Topics covered include how to suggest and schedule a virtual consultation, how to handle adult patient callers vs. parents, and a host of other skills that will improve your ability to deliver outstanding customer service under less-than-ideal circumstances.