Description
* Denotes EBP approved credits
Agenda
7 a.m. - Breakfast and Registration
7:50 a.m. - Opening Remarks
8 a.m. - Ryan Arnold, MD, "Cartilage Restoration of the Knee"
8:30 a.m. - Paul Murray, PT, DPT, OCS, CSCS, "Rehabilitation Considerations of Cartilage Restoration"
8:50 a.m. - Q&A
Sports Medicine Morning Track
9 a.m. -

Adam Rosen, PhD, ATC – "Best Practices in Patellar Tendinopathy Management" *

9:30 a.m. - Kelly McCann, PT, "

Defensible Documentation

"
Nursing Morning Track
9 a.m. - Beth Gard, RN, "Nurse Navigation, DSC Journey, Value-based Medicine"
Q&A and Reconvene - 10:10 a.m.
10:20 a.m. - David Klug, MPA, SSMBB, "

What Works: Tools & Strategies to Improve Patient Outcomes

"

10:50 a.m. - Jacob Dahlke, MBA, "

Ethics in Healthcare: What is it you do again?

"
11:20 a.m. - Q&A
Lunch/Break - 11:30 a.m.
12:20 p.m. -

Rebecca Mohning, MS, RD, CSSD, LD, "Energy Drinks and Athlete Performance"

1:10 p.m. - Q&A

1:20 p.m. - Jeffrey Ebel, DO, "Opioid Prescription use in Adolescence as a Predictor of Misuse/Abuse in Adulthood" *

1:40 p.m. - Heather Dibelka, PT, "

Wells Criteria versus Homan's sign as a reliable screening method for Venous Thromboembolism (VTE)" *
2:00 p.m. - Jeffrey Ebel, DO, "

PRP Injections for Patellar Tendinopathy Compared to Therapy Alone

" *
Q&A and Break - 2:20 p.m.
2:30 p.m. - Paul Murray, PT, DPT, OCS, CSCS, "

Neuromuscular Training: The first line of defense

" *
3:00 p.m. - Jeffrey Ebel, DO, and Paul Murray, PT, DPT, OCS, CSCS, "

Does early sports specialization increase negative outcomes and reduce the opportunity for success in young athletes?

"
3:40 p.m. - Q&A
3:50 p.m. - Closing remarks
---
Continuing Education
Athletic Trainers: OrthoNebraska (BOC AP# P8593) is approved by the Board of Certification, Inc. to provide continuing education to Athletic Trainers. This program is eligible for a maximum of 3.75 EBP Category hours/CEUs and for a maximum of 2.25 Category A hours/CEUs. ATs should claim only those hours actually spent in the educational program.
Nurses: 6.75 CEUs approved
Physical Therapists and PTAs

: Approved for 6.0 contact hours= .6 CEUs (one CEU equals 10 contact hours) by the Nebraska Physical Therapy Association.
---
Speakers

Ryan Arnold, MD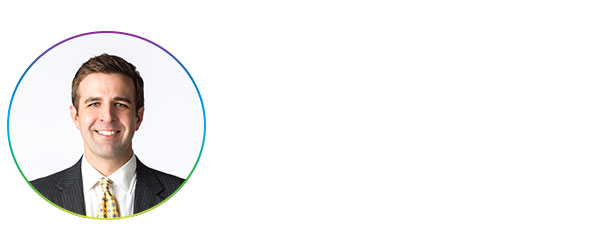 With OrthoNebraska since 2011, Dr. Arnold's practice encompasses all sports-related injuries, with a focus on the knee. Dr. Arnold trained under Dr. Scott D. Gillogly, a pioneer in the treatment of articular cartilage disorders. During this training, Dr. Arnold served as an Assistant Team Physician for the Atlanta Falcons of the NFL and Atlanta Thrashers of the NHL. He has ongoing research interest in the treatment of difficult cartilage disorders and has co-authored research and presented at international meetings. Dr. Arnold has experience with complex knee surgeries, to include multi-ligament repair, cartilage repair, autologous chondrocyte implantation, osteochondral autografts and allografts.
Jacob Dahlke, MBA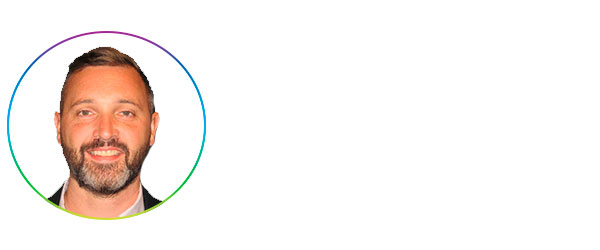 Jacob Dahlke is a clinical ethicist and the Director of the Office of Healthcare Ethics at Nebraska Medicine in Omaha, NE. Jacob is a graduate of The Bioethics Program at Union Graduate College - Mt. Sinai School of Medicine, and has contributed to the medical ethics field at the Vermont Ethics Network, the University of Vermont Medical Center, the University of Colorado's Center for Bioethics and Humanities, and Creighton University's Center for Health Policy and Ethics. Jacob's primary interests in bioethics include advance care planning, LGBT and feminist ethics, and organizational ethics. His other interests include taking on too many home remodel projects, and enjoys with his spouse watching his two children explore the universe.
Jeffrey Ebel, DO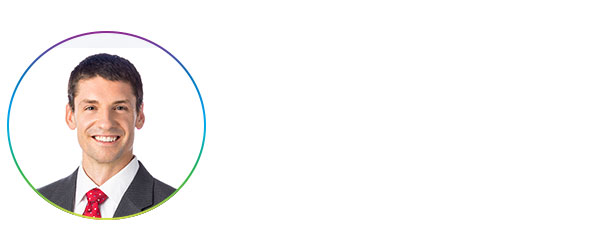 Jeff Ebel is a Family Practice Primary Care Sports Medicine Physician in practice at OrthoNebraska. Prior to coming to Omaha, he completed a Primary Care Sports Medicine Fellowship at the University of Toledo and residency at ProMedica Toledo Hospital. He is a graduate of Des Moines University (Osteopathic School of Medicine) and Pacific Lutheran University (Bachelor of Science in General Chemistry). In his free time, he enjoys covering local sporting events, staying active and spending time with family and friends.
Heather Dibelka, DPT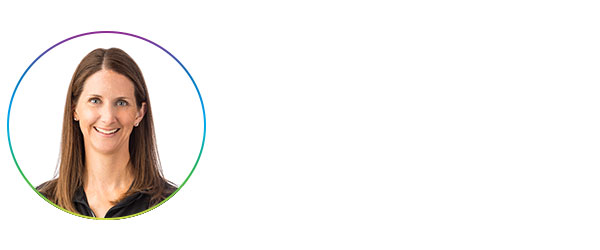 Heather is originally from Columbus, Neb. Heather earned her Doctors of Physical Therapy Degree in 2004 from the University of Nebraska Medical Center. She had practiced in an Outpatient Orthopedic Setting for 10 years and Inpatient Setting for 15 years. Currently, Heather works as the Assistant Manager for Therapy Services at OrthoNebraska where her primary area of focus is the acute inpatient orthopaedic patient.
Beth Gard, RN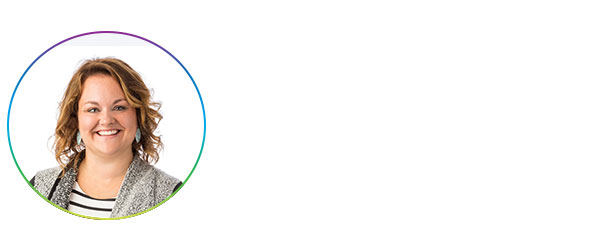 Beth graduated with her BSN from Creighton University and MSN from Methodist college. She has been an orthopaedic nurse for over 10 years and hold her ONC certification. She is an active member of the National Association of Orthopaedic Nurses (NAON) and Orthopaedic Nursing Certification Board (ONCB). She serves on the NAON education planning board, teaches ONC review courses & serves as an ONCB ambassador. She presents both locally and nationally on her love of orthopaedics. She is currently employed at OrthoNebraska as the Clinical Operations Manager.
David Klug, MPA, SSMBB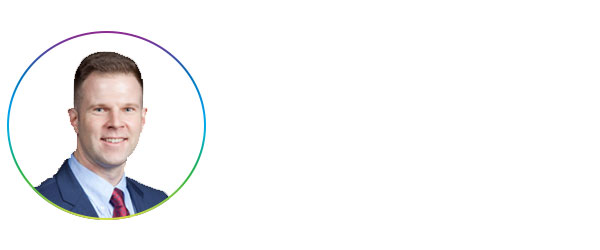 David Klug works for OrthoNebraska as a Senior Performance Improvement Coordinator. He is a Six Sigma Master Black Belt with over a decade of process improvement experience. David has a Bachelor of Science Degree in Political Science and a Master's Degree in Public Administration from the University of Nebraska at Omaha. In addition to OrthoNebraska, he currently serves on the Sarpy County Board of Commissioners and is the Chairman of the Board of Directors of the Healing Gift Free Clinic which provides, primary health care, behavioral health care and social services to vulnerable populations in Omaha.
Kelly McCann, PT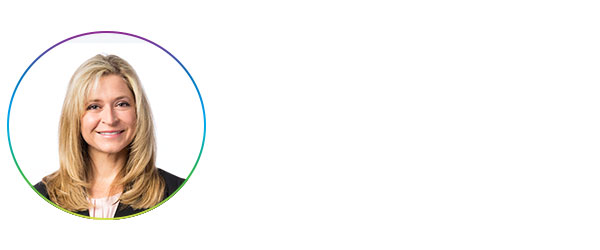 Kelly did undergraduate work at Truman State University (formerly Northeast Missouri State University) and University of Nebraska – Omaha. She went on to obtain her Masters of Physical Therapy from the University of Nebraska Medical Center in 1997. Kelly serves on the Reimbursement Committee of the NE chapter of the APTA and is a member of the Health Policy & Administration and the Private Practice sections of the APTA. In her "other life", she is a National Marathon coach for the Team in Training organization to benefit the Leukemia and Lymphoma Society.
Rebecca Mohning, MS, RD, CSSD, LD
Rebecca is a registered dietitian and board certified sports dietitian. She has worked in the field for 17 years and devoted her life to health, nutrition, and fitness. Rebecca started her own nutrition consulting business in 2003, Expert Nutrition, and enjoys conducting workshops on nutrition and wellness for fitness facilities, businesses, universities, and sports teams. Over the past decade, she has provided corporate wellness services for the employees of Fortune 500 companies and was an adjunct professor for George Washington University. Rebecca has appeared in local news shows in the DC area and nationwide shows including the MTV show "Made" and she cooked alongside chef Emeril Lagasse in 3 episodes of the "Emeril Green" show.
She received her Bachelor's Degree in Dietetics and her Master's Degree in Exercise Sports Science from Iowa State University, and she is a board-certified exercise physiologist from the American College of Sports Medicine.
Paul Murray, PT, DPT, OCS, CSCS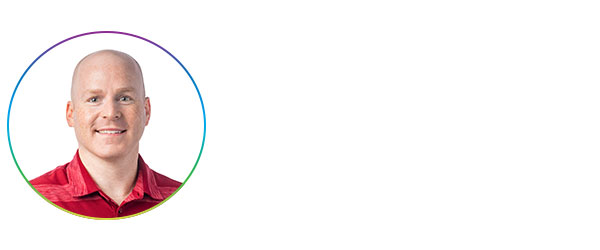 Trained in advanced techniques, Paul works with patients who have knee, foot, and ankle injuries, and also provides clinically-focused and performance-driven physical therapy for athletes. He graduated from UNMC with a doctorate in physical therapy (DPT) in 2009. He is a Board Certified Clinical Specialist in Orthopaedic Physical Therapy and a Certified Strength and Conditioning Specialist (CSCS).
Adam Rosen, PhD, ATC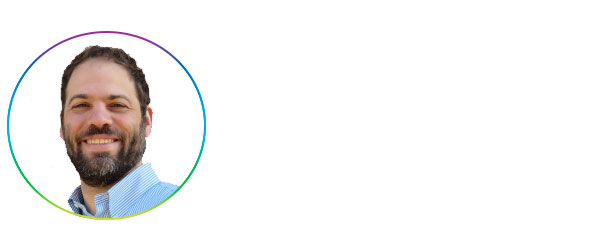 Dr. Adam Rosen is an Assistant Professor and director of the athletic training program in the School of Health and Kinesiology at the University of Nebraska at Omaha. He earned a BS in athletic training and MS in Exercise Science from the University of Delaware. He received his PhD in Kinesiology with an emphasis in Biomechanics and Athletic Training from the University of Georgia. Prior to his PhD, he worked clinically at the University of Delaware and as an assistant athletic trainer at the University of Pennsylvania where his primary responsibilities were baseball and men's soccer. His research interests include lower extremity biomechanics and evidence-based sports medicine practices, specifically regarding chronic ankle instability and patellar tendinopathy.

Objectives
Describe the process of cartilage restoration in a cartilage deficient knee

Define the surgical process and how it translates into rehabilitation to avoid surgical upset

Discuss potential candidates and surgical options for cartilage restoration procedures

Identify safe guidelines for rehabilitation based on the most recent research

Explain the available evidence of the pathophysiology of patellar tendinopathy

Select the best treatment options to manage patellar tendinopathy

Create a comprehensive rehabilitation program to most effectively treat patients with patellar tendinopathy

Describe why accurate and comprehensive documentation is necessary

Learn how to meet expectations for third-party payers and professional best practices

Identify common mistakes that lead to non-payment and increase liability risk

Discuss current quality programs occurring within orthopaedics

Identify and implement patient care strategies that improve patient care in their practice setting

Learn how following a structured process can help to identify and solve problems

Recall simple tools/skills and strategies to improve patient outcomes

Understand how to use these tools in patient care practices

Discuss the general performance improvement framework

Classify fundamental ethical principles as they relate to medical decision making

Apply principles to situations involving medical decisions

Generate tools for considering the role of health care professionals in these decisions

Recognize the effects of energy drinks on athletic performance

Provide athletes and parents information to make wise decisions regarding energy drinks

Identify healthier and sustainable alternatives to energy drinks

Recognize the opioid trend as a growing epidemic in the United States

Recognize the potential long-term dangers of legitimate opioid use by adolescents prior to high school graduation

Recognize adolescent patient populations that are susceptible to opioid misuse/abuse.

Identify screening methods to identify adolescent patient populations that are at risk of future opioid misuse

Relay the importance of identifying VTE

Describe the Wells Criteria

Identify what they can do to prevent VTE

Recognize the role platelet-rich plasma injections in the treatment of patellar tendinopathy

Recognize the effectiveness of single vs multiple PRP injections in the treatment of patellar tendinopathy

Recognize when patients with patellar tendinopathy may be a suitable candidate for PRP injection(s)

Identify populations at risk for knee ligament injury

Discuss knee ligamentous injury preventative strategies

Recognize the injury risks associated with early sports specialization for young athletes

Recognize the impact early sports specialization can have on the success of young athletes

Recognize the benefits of unstructured self-directed free play in young athletes
---

Policies
Non-Discriminatory Policy
No individual shall be denied participation in OrthoNebraska CE programs on the basis of race, color, national origin, religion, sex, disability, military status, sexual orientation, or age. OrthoNebraska is committed to accessibility and non-discrimination in all aspects of its continuing education activities. Participants who have special needs are encouraged to contact the program organizers so that all reasonable efforts to accommodate these needs can be made.
Copyright Policy & Procedure
OrthoNebraska makes every effort to ensure that copyright permission of materials used by program developers, instructors, or others are identified on program materials, including audio-visual, and program related materials. In that aspect, it is ultimately up to these parties to follow set guidelines and abide by all copyright rules/regulations.
Conflict of Interest Policy & Procedure
All individuals in a position to influence the content of a program to be offered for continuing education credits must disclose any relevant financial or nonfinancial relationship(s) that might affect independent involvement in the proposed program. Any speaker or planning committee member who refuses to disclose financial or nonfinancial relationships will be disqualified from participating in the planning and implementation of the program.
Cancellation and Refund Policy
The last day to cancel your reservation for a full refund will be the Friday before the Symposium. Request received after this date are subject to review by the Symposium Committee. If you need to cancel please contact us at NOH.Symposium@OrthoNebraska.com.
Grievance Policy & Procedure
When a participant, either orally or in written format, files a grievance/complaint, the Continuing Education Committee will evaluate the nature of the complaint. If it is meritorious, the Continuing Education Committee will instruct staff to implement any necessary changes in the course.