Bestselling author and reader favorite Orson Scott Card is back for a virtual event!
About this Event
COVID-19 may have upended our lives, but Fiction Addiction is still your guide to finding books worth your time to read them.
We are thrilled to bring you a virtual event with bestselling author and reader favorite Orson Scott Card on Tuesday, December 1st at 6pm Eastern.
Each ticket includes access to a live online book talk , the ability to view a 48-hour replay in case you miss the live event, as well as a SIGNED copy of Zanna's Gift.
Tickets can be purchased through Tuesday, 12/1/20 at 6pm. Refunds can be requested up until the ticket cutoff.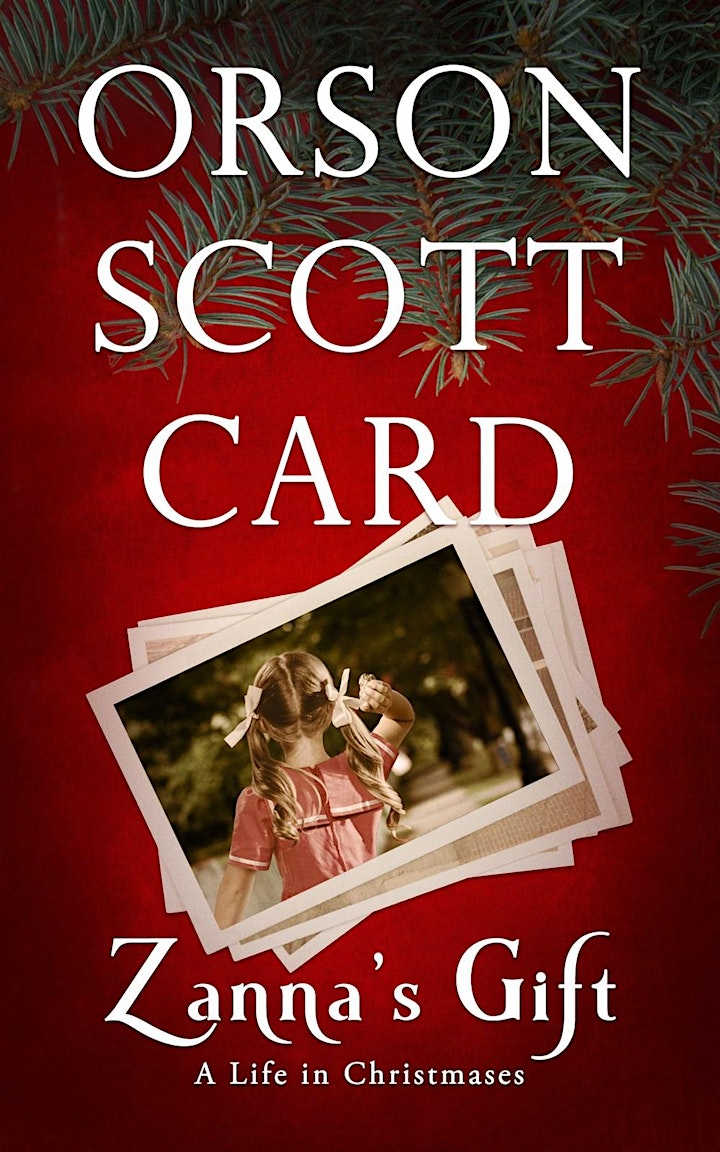 When little Zanna's oldest brother died just before Christmas, she was left with the gift she had made for him -- a picture that only he would have understood. Every Christmas, Zanna's gift is brought out and displayed as a way of including their lost brother in the celebration. This is the story of the life of that family, and of the many gifts they gave each other that could only be understood with love.
About the Author: Orson Scott Card, the author of the New York Times bestseller Ender's Game, has won several Hugo and Nebula awards for his works of speculative fiction. His Ender novels are widely read by adults and younger readers and are increasingly used in schools. Besides these and other science fiction novels, Card writes contemporary fantasy, American-frontier fantasy, biblical novels, poetry, plays, and scripts.
Access to the Event
The talk will be hosted at https://www.crowdcast.io/. You can watch through your browser and are not required to download any software (though mobile apps are also available). You will receive an email the day before the event instructing you on how to access the event.
Shipping
Signed books will be available after the event. We will email local customers when the book is available for pickup (we offer contactless curbside pickup if you don't wish to come into the store). If you are not local or simply prefer your book to be shipped, please purchase the Book for Shipping ticket. Books to be mailed will ship after the event.
*We will do our best to mail your books promptly, but this depends on how the COVID-19 crisis continues to unfold.
Refund Policy:
You may request a full refund prior to the event.
If you miss the live event, you have up to 48 hours to watch the replay (at the same link) before it's taken down.
If your book doesn't arrive within 2 weeks of the event, please contact us at info@fiction-addiction.com.