Description
ORPHANED LAND, PAIN
w/ Voodoo Kungfu & Divitius
Tuesday September 19th, 2017

DOORS-6pm-Show Starts:630pm
All Ages * Bar with I.D.
Advance Price:$15
if you are under 21 you must buy an all ages ticket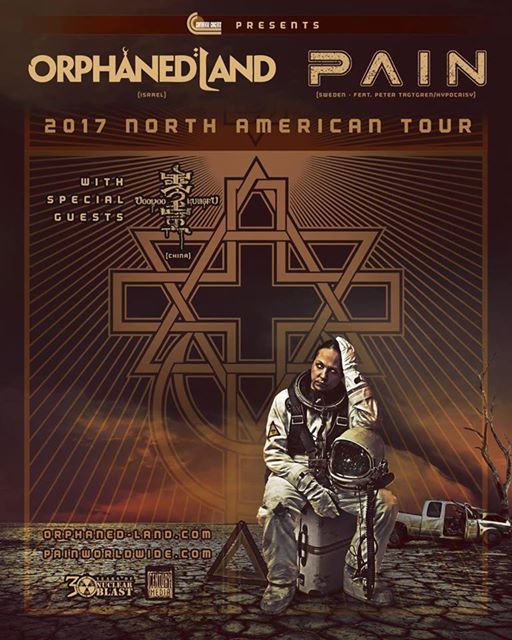 Israel's breakthrough band Orphaned Land – the pioneers of Oriental metal – have
returned with All Is One and an in-your-face message for everyone to embrace:
"People should be judged by their hearts and inner sincerity, not their religious beliefs."
Orphaned Land won Metal Hammer award for "Global Metal Band of the Year 2014.
In 2017, Original Genesis' Guitarist, Steve Hackett called Kobi Farhi. He was looking for artists that work for peace between people, and unsurprisingly, he chose 'Orphaned Land'. The two sides immediately clicked and started collaborating. Together with highly acclaimed Israeli- Arab singer, Mira Awad, Farhi sings on Hackett's album, "The Night Siren" and on the song, "West to East". Later on, Hackett continued to work with Orphaned Land and recorded a guitar solo for the band's new album, to be released by the end of 2017.