About this Event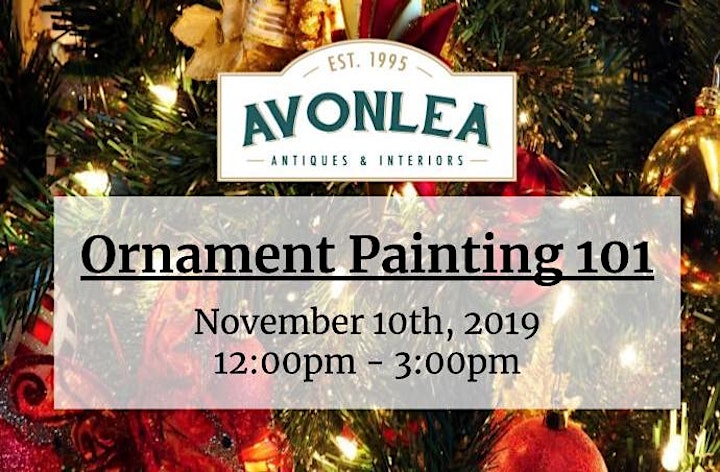 Ornament Painting 101
November 10th, 2019
12:00pm - 3:00pm
$25 a person- all supplies included!
Create your own gorgeous hand painted ceramic ornaments! Ideal for beginners and experts alike, in this class you will learn 3 simple painting techniques that all create stunning results.
All equipment for painting is included in the price of your ticket. It's not a messy project but do not wear your best clothing either to be safe!
You can enjoy some wine and wander through Avonlea while your ornaments are drying! Full Circle Eatery is offering 10% off your lunch purchase.